There are certain songs that are so iconic there will never be a time when they're not covered by one person or another.
Simon and Garfunkel's "Sound of Silence" is certainly one them. Numerous artists and duos have covered the classic – originally released back in 1964 – and it seems as though almost all have put their own print firmly on it.
We don't think we've ever heard one quite like that done by Jamie Dupuis, however. Using an 18-string harp guitar, he lets his fingers produce a magic capable of lulling even the most stressed of souls into a tranquil state …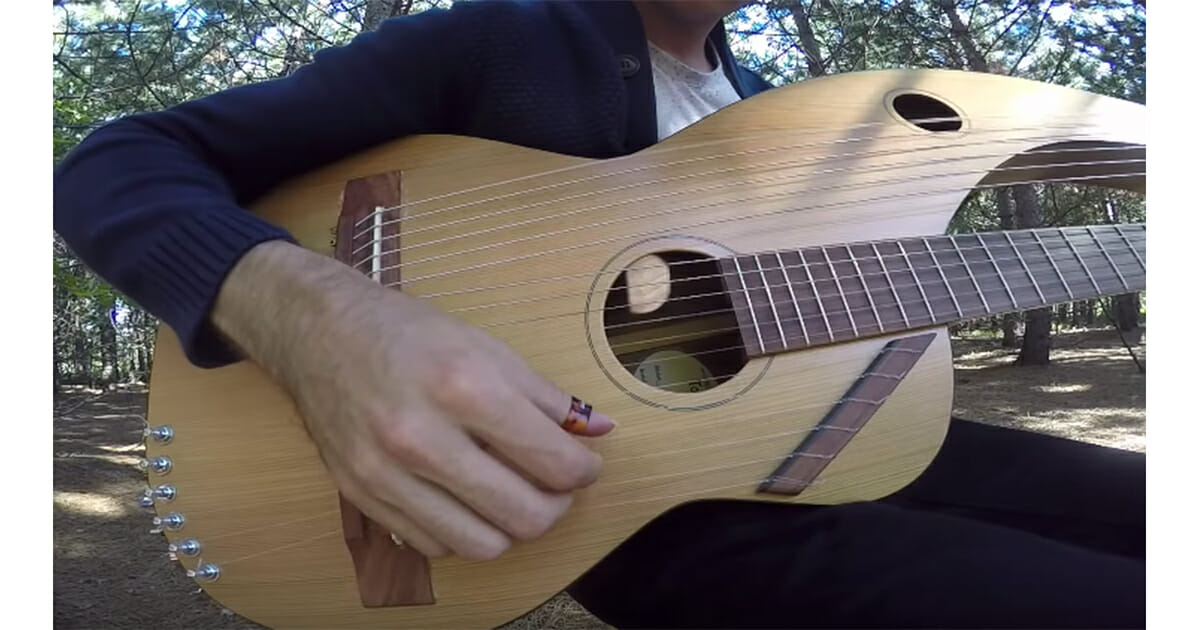 Now, let it first be said that playing an 18-string harp guitar is no easy thing (if you hadn't guessed already). It takes a hell of a lot of hard work to master, and even then it requires extreme amounts of concentration.
Fortunately, Jamie Dupuis has a talent he's been honing for quite some time. He's competed in and won several high-profile competitions over the years, including the Sudbury Kiwanis Festival in 2011 and the Capreol Guitar Competition in 2010.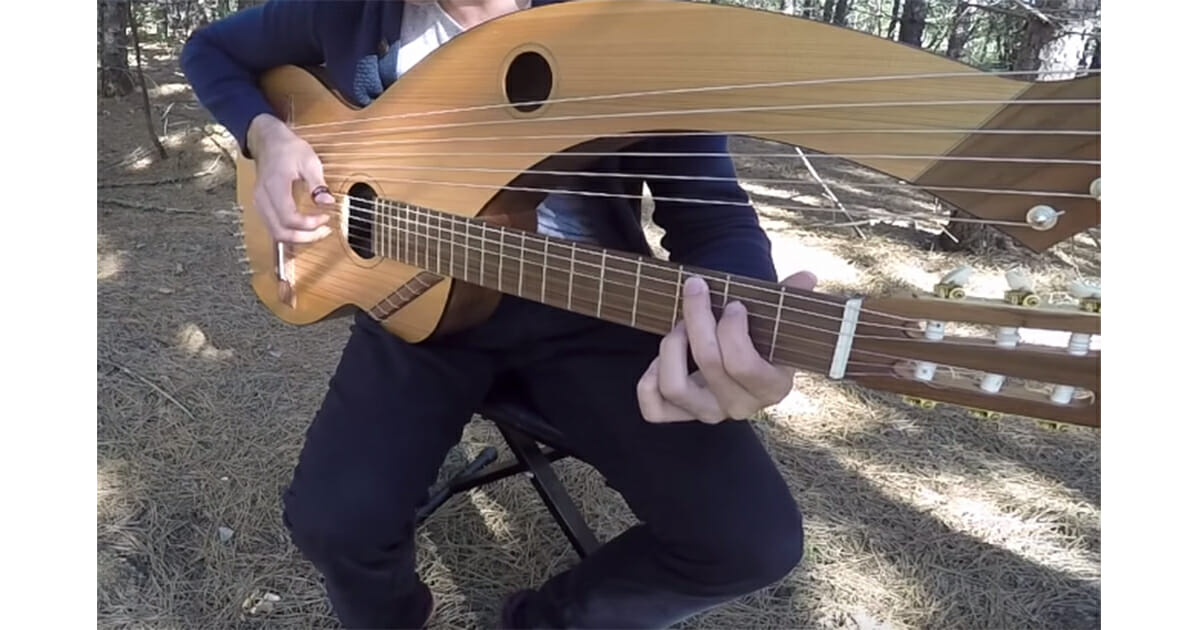 It should come as no surprise, then, that his cover of "Sound of Silence" has over eight million views on YouTube. His channel has more than 160,000 subscribers currently – we can only see that increasing as time goes on.
If you want to hear a soothing rendition of an all-time classic (complete with Jamie sitting in a picturesque forest) then watch the video below:
We know, Jamie's cover is fantastic!
If you liked his performance, share this article on Facebook so your family and friends can see it too!