I remember high school very vividly. Despite its ups and downs, those years were some of the best of my life.
While we were growing up and discovering things (both good and bad!) we felt invincible. Adolescence is often put down as troublesome and difficult years parents dread — but it's also a crucial part of every person's life.
For this reason, I think teachers play an especially important role in students' lives. They can inspire and encourage in truly remarkable ways — sometimes in a way that affects us for the rest of our lives.
That's why when I read about high school teacher Jim O'Connor, I knew it was a story worth sharing.
The high school teacher is known to be extremely strict. His booming voice is no-nonsense — and his students know all too well that's precisely what he is. A stern, no-nonsense man.
That's why no one could have imagined his 'other life'… Indeed, this is one 'two-faced' teacher….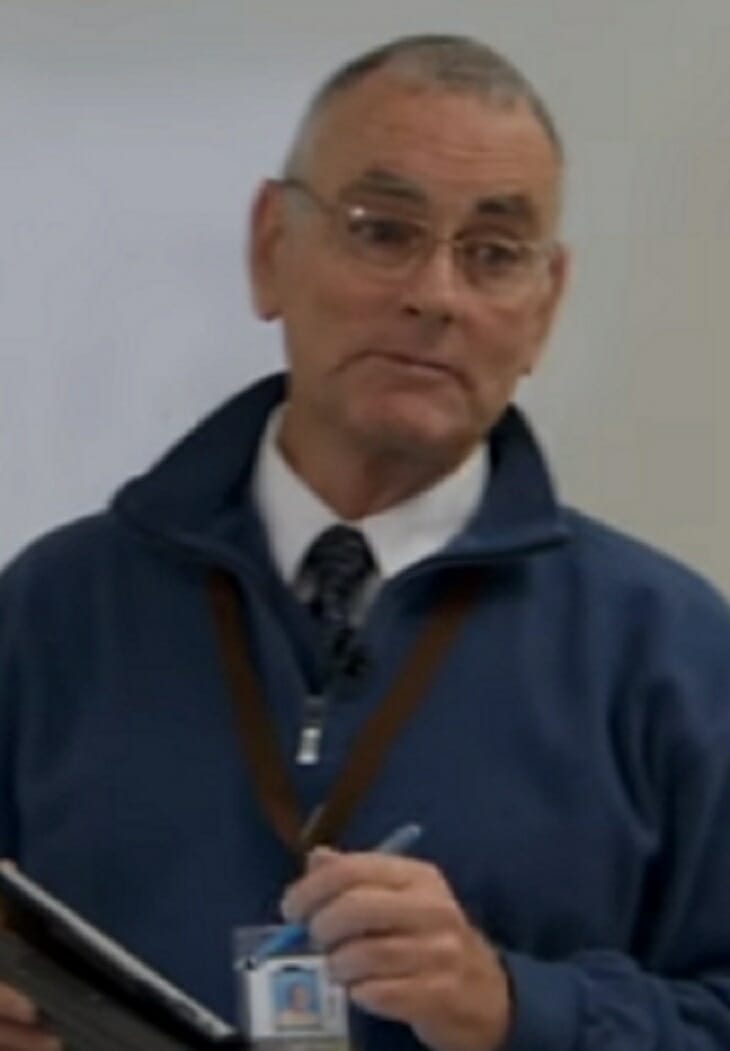 Jim O'Connor is a strict Vietnam veteran and tenured math teacher whom you don't want to mess with.
He sports a short, military-style haircut and has sharp, watchful eyes that regularly scan his classroom.
At St-Francis High School in La Canada, California, USA, he's known for never putting up with rowdiness or restlesness in his classroom.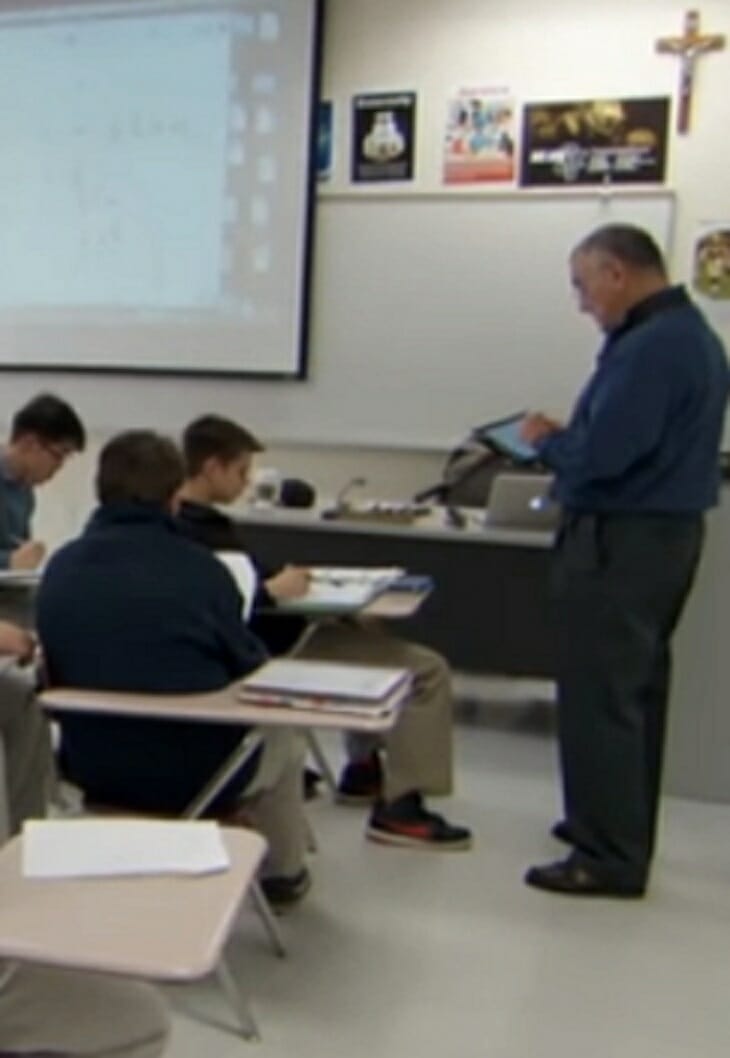 Some students might even describe him as a bit of a "drudge" — and teacher Jim in fact seems to have no problem with that description.
"It drives me crazy when people say school should be fun," he tells CBS Evening News.
"It's nice if it could be, but you can't make school fun."
But it turns out that Jim's strict demeanor had everyone fooled… and news eventually got out about his 'alter ego'.
It turns out that Jim O'Connor was not only a regular blood donor — he held the record at LA Children's hospital for amount of blood donated.
But that's not all.
When he's not donating blood or teaching calculus, he's cuddling sick babies.
Yes, you read right. Three days a week for the last twenty years, Jim has been volunteering at the hospital, stepping in when parents can't to hold, feed and comfort their children.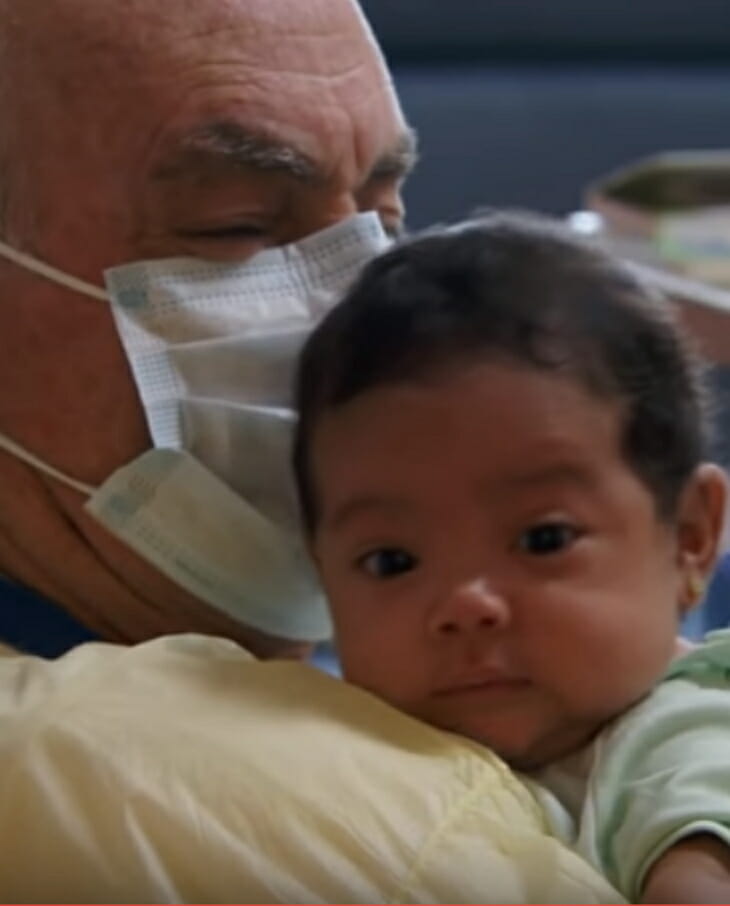 "They tend to calm for him, they tend to relax with him, fall asleep with him," nurse Aaron Shmidt said.
Jim has never married and doesn't have a family of his own… and the tough guy is not what you imagined.
"I really like them and relate to them somehow," he said.
Watch the news report below about this extraordinary man.
A beautiful tribute to a very special man! He is a blessing for many families. He has to be tough with the kids he teaches, but has a soft heart for babies. God bless him.
Share if you agree the world could use more Jims in our world. 
Published by Newsner, please like