For the vast majority of Donald Trump supporters, the idea of him retaining his residence in the White House and governing the country for another four years is a lost dream.
Like it or not, Joe Biden won the 2020 presidential election, and barring a turnaround of never-before-seen proportions, he will become America's 46th president when he's sworn in on January 20, 2021.
Yet there remain those who are so unconvinced by the Democrat's victory that they're continuing to back Trump right to the better end.
Rumours yet persist suggesting the Republicans were cheated out of power, and it appears country music singer, songwriter and one half of Big & Rich, John Rich, is throwing his weight behind them … in a big way.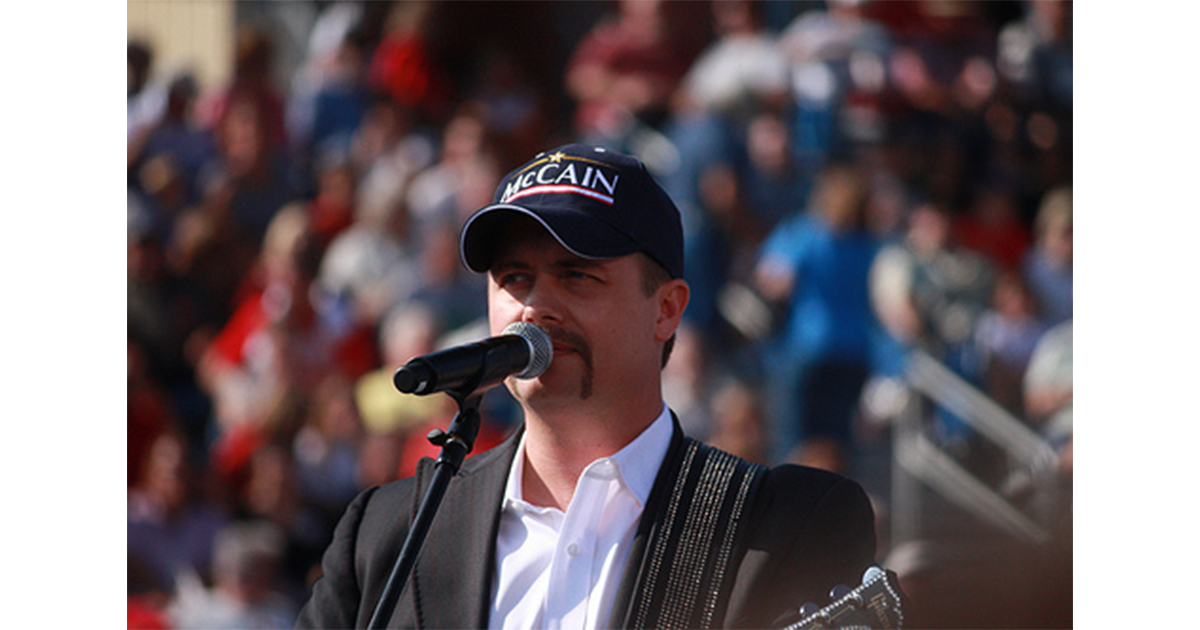 The 46-year-old is so confident that Trump will prevail, in fact, that he made a bet against Nasville-based journalist Adam Gold worth $10,000.
To most it looks like a risky wager this late in the game, especially since the deal was agreed on Twitter, for all the world to bear evidence.
Rich, though, appears to have unwavering confidence. When asked by Gold if he was still feeling the same about his claims that Biden was named president-elect too soon, after the Supreme Court shot down a Republican challenge of Pennsylvania's election results earlier this week, Rich responded:
"VERY confident! Let's make our bet official. We both put 10k into an escrow account and if Biden is sworn in as POTUS, I lose my 10k, but you have to DONATE it to (Folds of Honor). If Trump wins, I'll donate your 10k to a charity of your choice. Deal?"
Gold duly accepted the challenge, but has yet to name his charity of choice.
Needless to say, the odds at this point favor the journalist, with Biden all but certain to be sworn in at his inauguration on January 20. The 78-year-old has already started the process of forming his administration and a reversal at this stage that would see Trump remain in office would surely be a colossal shift.
What do you think? Has John Rich lost his $10,000? Does Donald Trump have any chance of remaining in office? Let us know in the comments box.
Meanwhile, share this article on Facebook if you're just praying for four years of stability for the US!