A grieving father is pleading for people to forgive his wife, who stands accused of killing her three children.
According to horrifying reports, Lindsay Clancy, 32, is believed to have killed her 8-month-old, Callan, as well as her 5-year-old daughter Cora and 3-year-old son, Dawson, at her family's home in Duxbury, Massachusetts.
Authorities believe the mother-of-three strangled her children prior to jumping out of a window in an attempted suicide on January 24. Reports state that postpartum anxiety may have played a role in the unthinkably tragic events.
READ MORE
As per sources, Lindsay's husband Patrick left the family home for a short time to collect food. When he returned he discovered the two older children, Cora and Dawson, unresponsive, and little Callan gravely injured.
Cora and Dawson were rushed to a nearby hospital, where they were sadly pronounced dead. Callan then passed away three days later on January 27.
The motive behind the murders remains unclear, but the Boston Globe reported that Lindsay, a labor and delivery nurse at Massachusetts General Hospital, may have been suffering from postpartum anxiety after Callan's birth.
In July, 2022, the mom posted on social media to say that she was "dialed in" and that she had changed her excercise routine.
Naturally, the family of the three children have been left in utter shock.
Rita Musgrove, their great-grandmother, told NBC Boston: "It's a pretty shocking thing, and it is heartbreaking.
"They were just beautiful, beautiful children. Well cared for — they were just beautiful, that's it. They had a beautiful life."
Grieving father Patrick, meanwhile, posted a lengthy post regarding the loss of his family. Via a GoFundMe page he wrote:
"A lot of people have said they can't imagine and they're right, there's absolutely nothing that can prepare you. The shock and pain is excruciating and relentless. I'm constantly reminded of them and with the little sleep I get, I dream about them on repeat.
"Any parent knows, it's impossible to understand how much you will love your kids until you have them. The same goes for understanding the devastation of losing them. Cora, Dawson, and Callan were the essence of my life and I'm completely lost without them."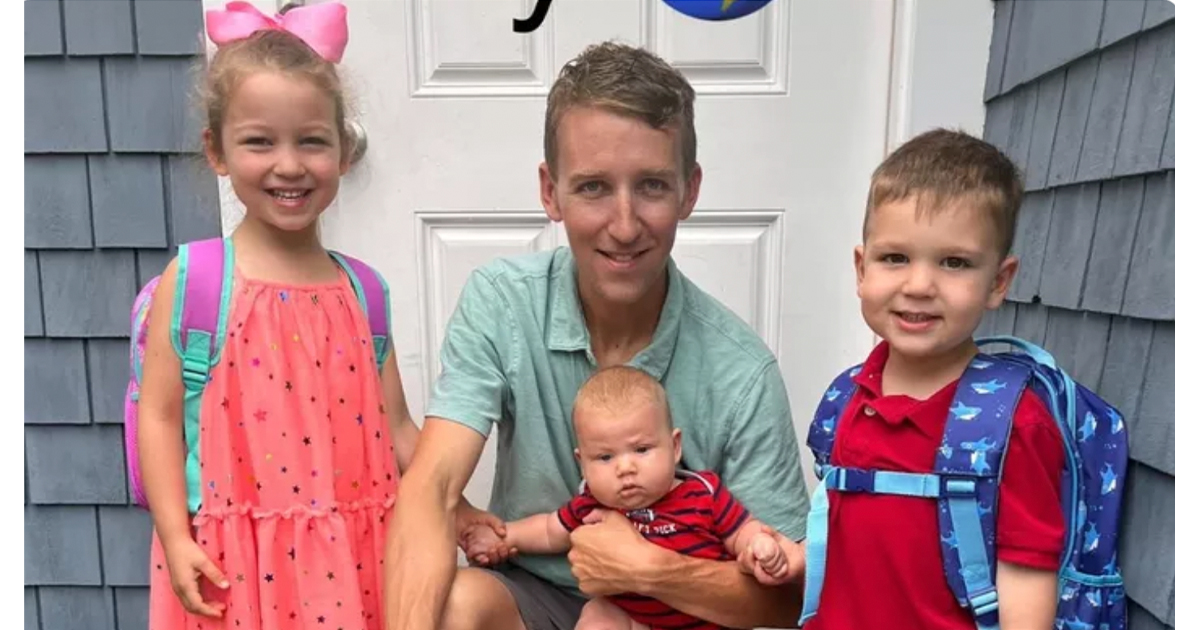 Patrick went on to share more personal anecdotes about each of his three children.
"Cora had an infectious laugh and was stunningly beautiful," he said. "She was the cautious one, but it was really because she was so caring.
"Dawson had beautiful, bold, brown eyes that beamed with friendship. He was naturally humorous and generous beyond the norm of a typical toddler, always willing to share his toys with others. For all the love he received, he always gave back more.
"Callan died with enormous courage despite being so little. Maybe it was his way of demonstrating what I need to do to press forward. I'll always try to draw inspiration from him. He'll always be my little hero."
In conclusion, Patrick asked the public for forgiveness for his wife, Lindsay, saying that her condition had "rapidly worsened".
"She loved being a nurse, but nothing matched her intense love for our kids and dedication to being a mother," Patrick Clancy wrote on the GoFundMe. "It was all she ever wanted. Her passion taught me how to be a better father.
"I want to ask all of you that you find it deep within yourselves to forgive Lindsay, as I have. The real Lindsay was generously loving and caring towards everyone — me, our kids, family, friends, and her patients. The very fibers of her soul are loving. All I wish for her now is that she can somehow find peace."
My heart bleeds for this family and the innocent souls lost. We're sending all our strength and love in the direction of Patrick and the other family members of Cora, Dawson, and Callan.
Share this article on Facebook if you, too, want to send support where it's needed.
Rest in peace, childre.