Beer inspires people to do incredible things.
That's a fact many of us here at the Beer Bible have been keenly aware of for a long time, but just incase you're doubting the truth of the matter, boy do we have a story for you.
It involves the town of Ostritz, Germany, near the border of Poland, and its inhabitants' bold decision to buy up all the beer so neo-Nazis attending the 'Schild und Schwert Festival' ('Shield and Sword Festival') would have nothing to drink.
According to repots, locals spotted around 60 neo-Nazis in the supermarket car park drinking beer, and knew something had to be done before they got their hands on more.
With that in mind, they hatched a plan that has quickly become the stuff of viral legend.
Local activist Georg Salditt said: "There were about 60 of the festival visitors on the supermarket car park, despite the ban at the festival they were still able to get their hands on beer."
Intervention
Police had previously .confiscated 4,400 litres of beer from the site, since it was determined by a court that booze would increase the likelihood of violence at the event.
And yet the neo-Nazis weren't dissuaded. 60 of them attempted to resupply. Only, they didn't quite account for just how determined the town residents would be.
They apparently banded together and pooled their money to buy the entire supply from the supermarket. That equated to more than 200 crates!
Master plan
Mr Salditt, 46, from the International Meeting Centre, explained: "We made the plan a week previously. We wanted to make sure the neo-Nazis went without beer.
"We thought that if an alcohol ban was imposed we would go to the local Penny supermarket and buy up all the beer."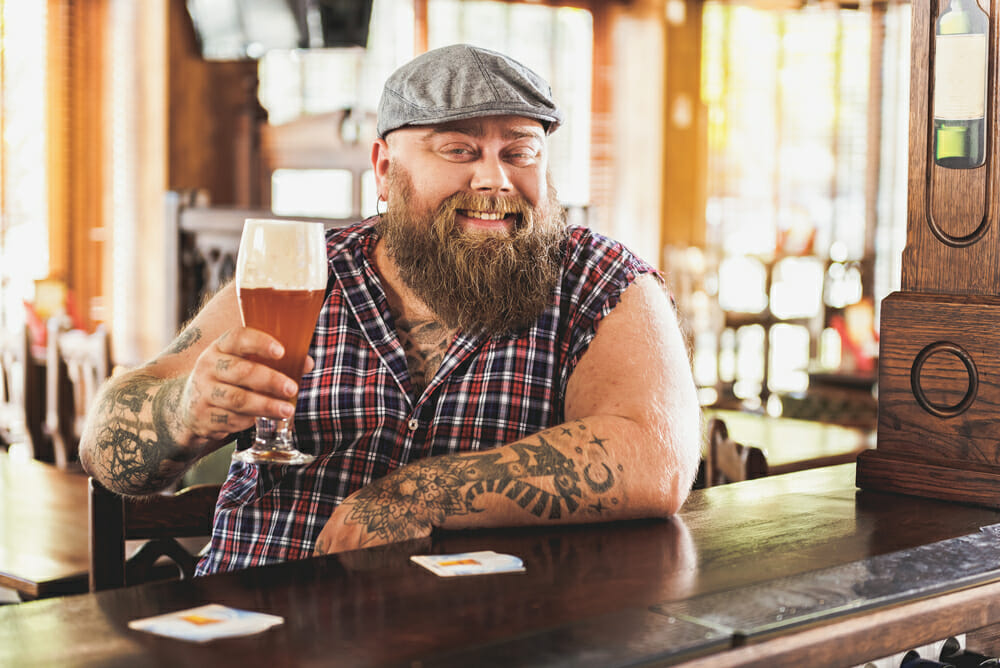 All told, it's thought 30 locals chipped in to prevent the neo-Nazis, who numbered around 600, from getting their hands on anything alcoholic.
"When they found out about our actions they shouted insults, calling us anti-fascists and sons of b******," Salditt said.
Well, that's one way to use beer to great effect!
Share this article if you think these locals should now celebrate by enjoying a few cold ones.