I don't know what it is about the holiday season, but it brings cheer and happiness routinely every year. Loved ones make extra effort to see each other, gifts of the heart are shared in earnest, and usually the families separated for the year can get together again.
I say usually, because it's not always the case. Sometimes, try as they might, men and women just can't get home. Nowhere is this more common than with people who serve bravely in our Armed Forces.
These individuals literally put their lives on the line to preserve freedom. Of course, such a job hardly has working hours that fit around the holidays. But that doesn't mean their spirits are dampened any.
Instead – at least in this instance – they aim to help onlookers enjoy the best Christmas possible. It's safe to say no one in the National Air and Space Museum's Milestones of Flight gallery was expecting a performance from a stunning group of Air Force musicians …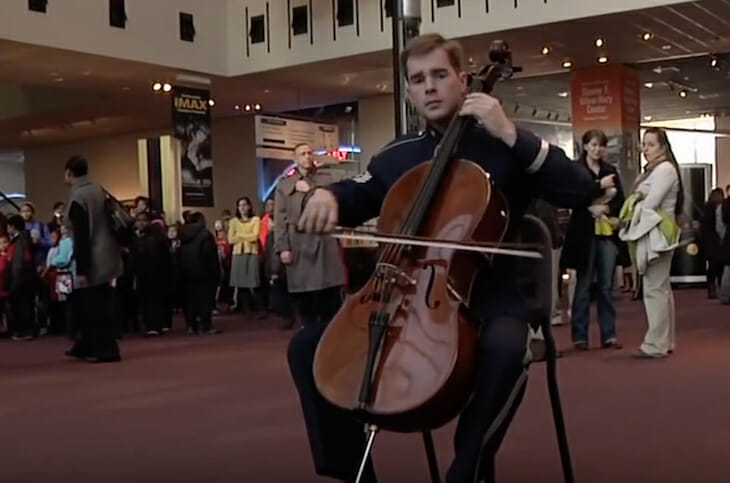 As per the official Air Force Band website, the group is comprised of a host of talented musicians. The site says: "[The] United States Air Force bands consist of one premier band, eleven active duty bands and five Air National Guard bands that feature our nation's finest professional musicians.
"Our bands honor, inspire and connect reaching over six million listeners at over five thousand live and televised performances each year. Each band operates within their own geographic area of responsibility representing America's Airmen to a global audience."
Given the size of the audience whenever they play, there's never a time they can be anything less than on point. Fortunately, the group is made up of some truly special musicians, and so when an enormous 120-member U.S. Air Force band began to play a magnificently unique rendition of a Christmas classic, you know people are going to take notice.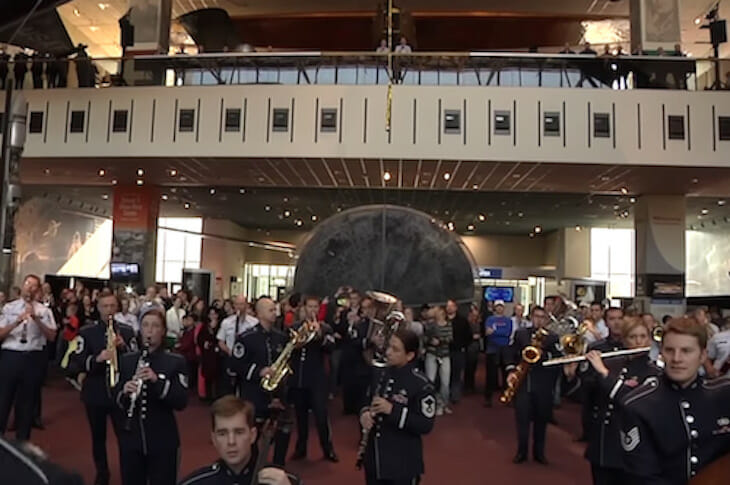 And take notice they did. With instruments and microphones in-hand, the Air Force musicians performed a version of "Joy to the World".
Brave, blessed and so musically talented, we're proud to say they gave a performance that will take your breath away.
Watch the video below to see the band in action:
If they put a smile on your face too, share this article on Facebook and spread the love!