Luc Perreault loves riding his motorcycle, has many tattoos and wears lots of leather. Yes, he's a so-called biker.
He's also a beloved father, husband and son. He lives a completely ordinary life when he's not on his motorcycle, alongside his wife and two kids.
Yes, even he himself admits that he may come across as looking a little scary with his tattoos and weighing in at nearly 300 lbs. 
Still… one should never judge a book by its cover.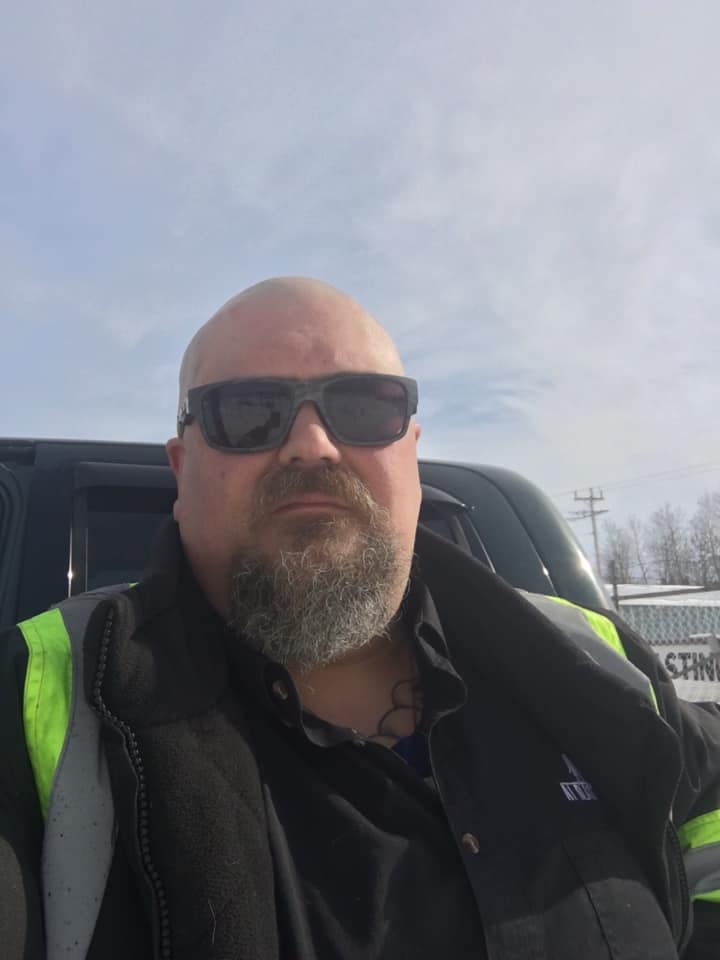 Six years ago, Luc Perreault made that as obvious as ever, when he was one day victim of a stranger's blatant prejudice and extremely offended by it.
Luke was at the coffee shop when a little girl noticed him. The girl wasn't scared and walked up to Luc and said hi. Luc said hello back.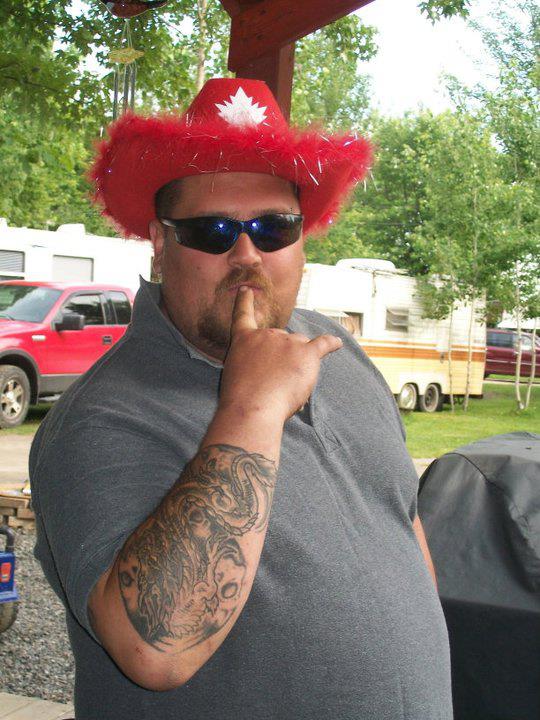 But when the girl's mother saw what was going on, she quickly pulled her daughter away from Luc. When they walked out, Luc overheard her mother telling the little girl that she shouldn't to talk to "dirty bikers."
This broke Luc's heart. He later took to Facebook to describe the events of that day, hoping that the mother who'd offended it might perhaps come across it.
His Facebook message was soon shared by thousands and spread like wildfire. Luc's key message was at the time picked up by several news outlets, and it has once more come to light, several years after the fact. I share it today as an important reminder to never be quick to judge others!
He writes:
To the family in the red SUV at Tim Horton's today,
Yes, I am a big 280 lbs guy with motorcycles and full of tattoos, I am a welder, I am loud, I drink beer, I swear and I look like I would eat your soul if you stare at me wrong.
What you don't know is that I have been happily married for 11 years, my kids call me daddy, I am a college graduate, my mother is proud of me and tells everyone how lucky she is to have such a wonderful son, my nieces and nephews are always happy to see there m'noncl Luc, when my daughter broke her arm I cried more than she did. I read books, I help people, I go out of my way to thank war veterans and I even cried at Armageddon…..
So next time I smile and say hi to your little girl and you grab her and tell her "No, no dear we don't talk to dirty bikers" remember that even tho you hurt my feelings this "dirty biker would be the first person to run into your burning house to save your little girls gold fish so she wouldn't be sad!!!!
See his original post below:
Well said, Luc! I think we should all take Luc's message with us this and consider it when we meet other people. Judging someone solely based on their appearance may hurt them more than you think!
The story of Luc is just one out of many but a prime example of why you can't judge a person's character by their mere looks. Be open-minded and embrace each other – share this story on Facebook if you agree!
Published by Newsner, please like