Being the parent of a son or daughter deployed in the service overseas must be a truly difficult experience.
You want nothing more than to know that your child is safe at all times, and, of course, that often isn't the case if they're working in the armed forces. Which is probably why it's always a fantastically special time for any parent when their baby returns home from duty.
Anyone doubting that need only watch a heartwarming video of a young Marine coming home to surprise his mom. The footage was uploaded by YouTuber Deral Meek Jr. and, well, it's hardly a surprise that it went viral…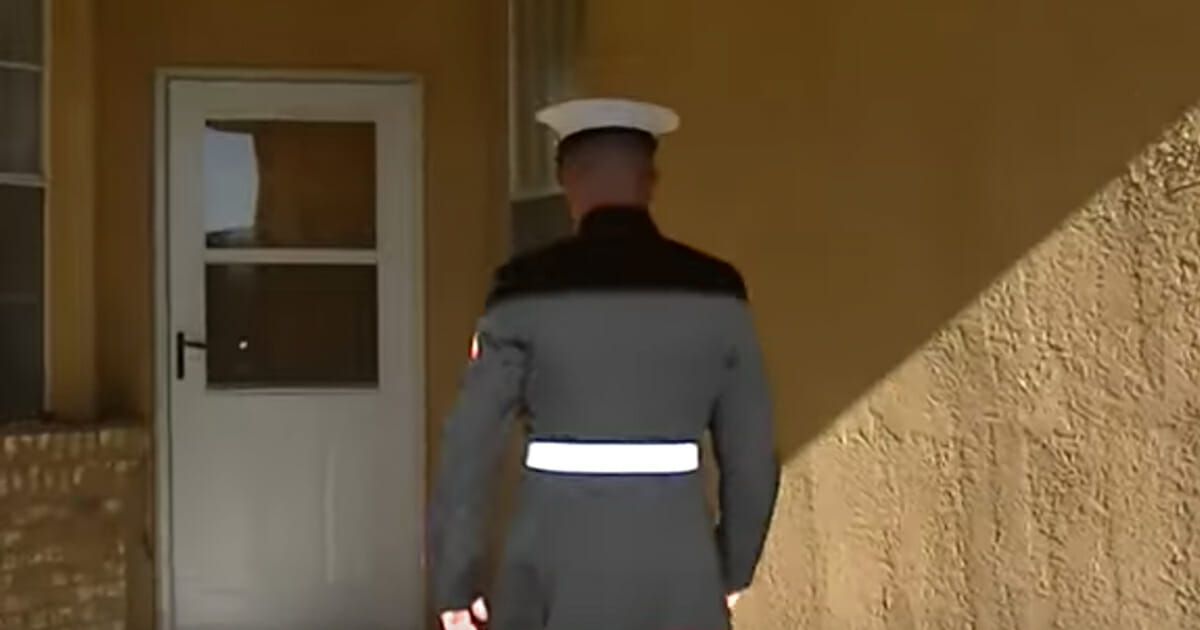 On Xmas morning, one mom had no idea she was about to get the best gift she could possibly ask for: Her marine son returning home safe and sound.
He approaches her home in full uniform and knocks.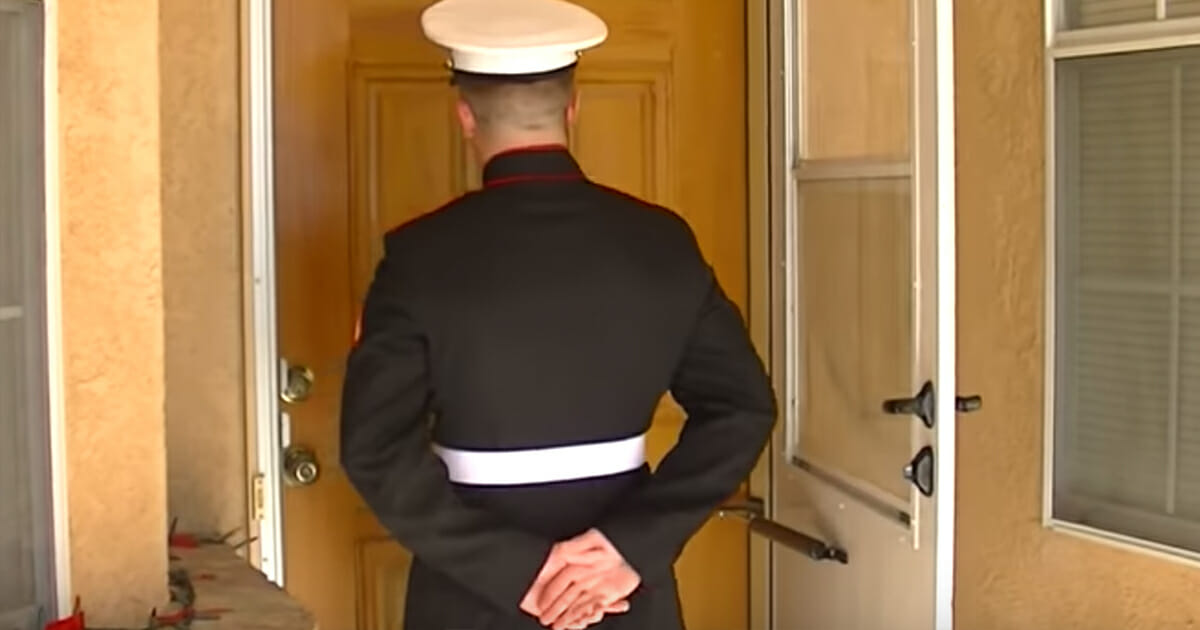 No sooner has he done so, can dogs be heard barking from the other side of the door. The anticipation builds as he waits for his mom to open up, but the wait is certainly worth it.
When the door opens, the Marine's mom loses it, screaming "Oh my God!" as she throws her arms around him.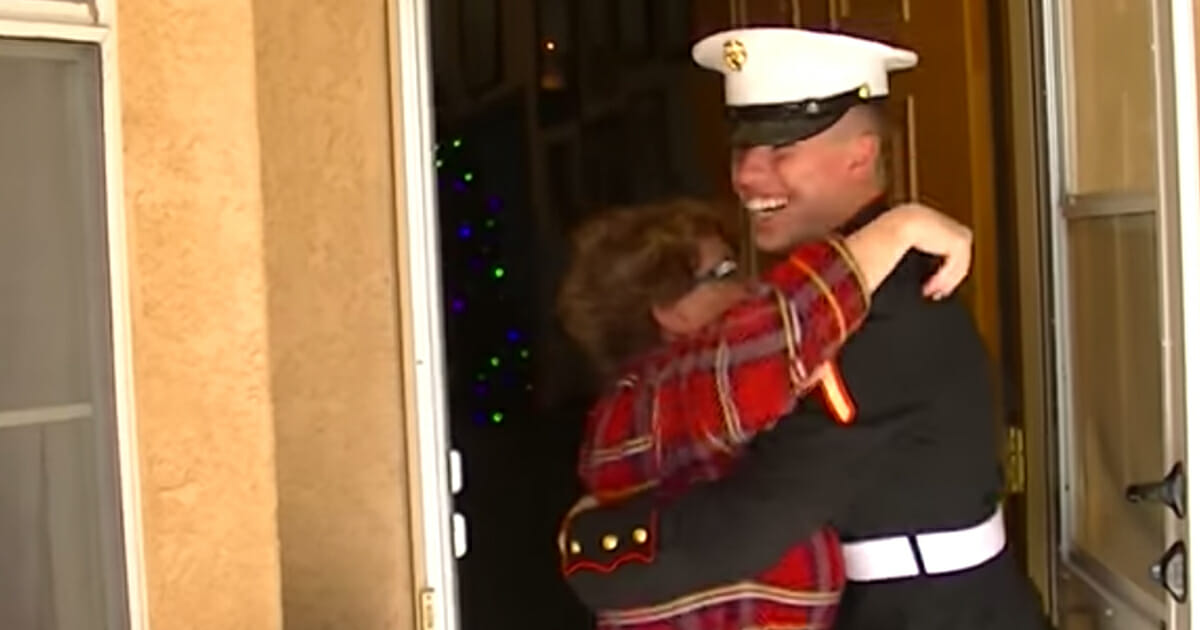 Yep, it's every bit as spine-tinglingly warming as you would expect. And guess what? Because we're nice, you can watch the video in the clip below: 
Did this video put a smile on your face? SHARE to show your support for the all the troops serving overseas, now and forever.