Melania Trump has risen from immigrant model to the very top of the political food chain in less than three decades. According to her, she's the living proof that "the American dream" yet exists.
One things for certain: her life has been hectic, and it hardly slowed down when she met future husband Donald Trump in the 1990s. But was it love straight away? According to Melania, she actually said no the first time Trump approached her, because she was "turned off".
Here's all you need to know about Melania Trump – and how she and Donald ended up together.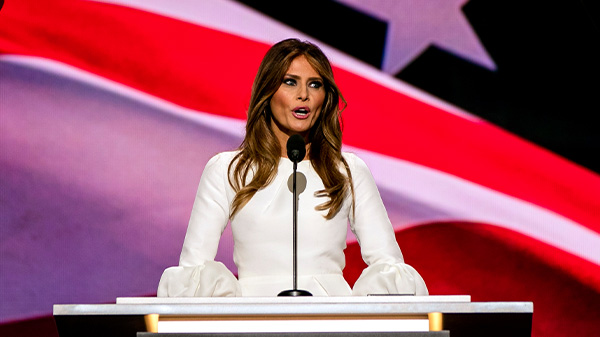 Melania Trump – born Melania Knauss – was born on April 26, 1970 in Novo Mesto, Slovenia. She grew up in the small railway town of Sevnica.
Melania Trump – childhood
Her father Viktor was a car mechanic, as well as a chauffeur, and her mother, Amalija, worked as a pattern-maker at a clothing factory. Amalija had a great passion for design, and spent hours and hours making clothes for Melania and her older sister Ines.
"I grew up with a beautiful family and had a wonderful childhood," Melania Trump has said. "My mother and father taught us the importance of education, hard work and family."
Melania grew up in a modest home, but her parents were kind of a big deal in the small town of Sevnica. She studied at a special high school for industrial design and photography, but at the age of 16, her life would change. And it was pretty much purely down to coincidence.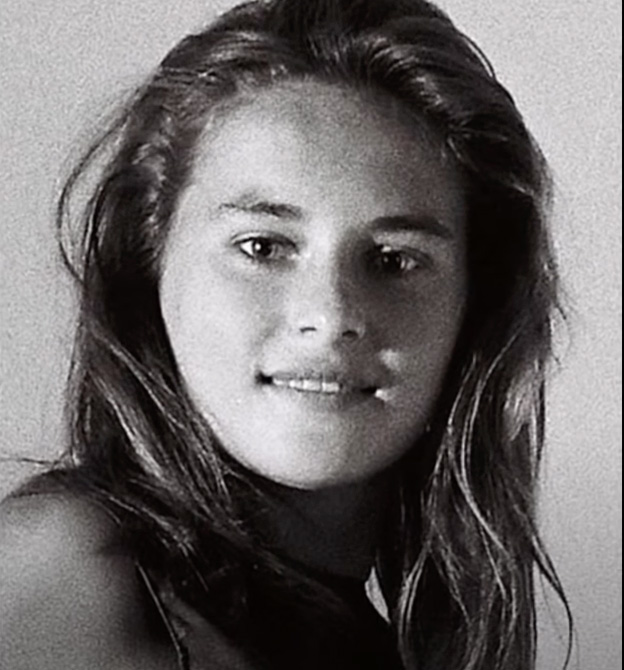 While leaving a fashion show at the Festival Hall, fashion photographer Stane Jerko noticed Melania leaning on a fence.
Start of modeling career
At this point in time – 1987 – photographers didn't really have the opportunity to find new faces for their work through the internet. Instead, chancing upon someone in real life was how it was sometimes done.
"By the staircase at the entrance, I saw this girl,' Jerko recalled. "She was tall, slim, with long hair. I told her who I was, what I did, and why I would photograph her."
At this point, Melania wanted to study to become an architect. But at the same time, this was a big opportunity. Jerko, meanwhile, thought the girl had something special.
"She was shy and reserved at first," he explained. "Not wanting to open herself up." But she quickly got into it and began asking questions: 'Why are you constantly moving the light? Is this how I should be holding myself?'"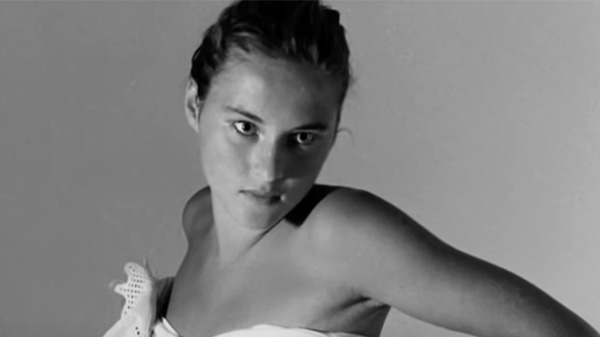 Melania ended up studying at the University of Ljubljana. After just a year, though, she decided to pursue her dream of being a model. She hired a photographer to put together a portfolio for her.
Moved to New York
A year later, at the age of 18, she signed with a modeling agency in Milan. She spent a couple of years doing modeling work in both Milan and Paris, and she was doing very well.
At this point, Melania wanted to advance in her career. She came into contact with wealthy Italian businessman Paolo Zampolli, who set her up with a modeling contract, as well as a work visa for her to travel to the US.
In 1996, Melania Trump left for New York City. There, she lived in a shared apartment at Gramercy Park, but since she was 26 years old – much older than the average aspiring model at the time – she gambled and put everything on the line.
Melania said she was "determined", but in the era of supermodels like Kate Moss and Cindy Crawford, she had to do something extra. Melania decided to appear without any clothes in French men's magazine Max. Ultimately, being 26 years "old" actually turned out to be an advantage for her.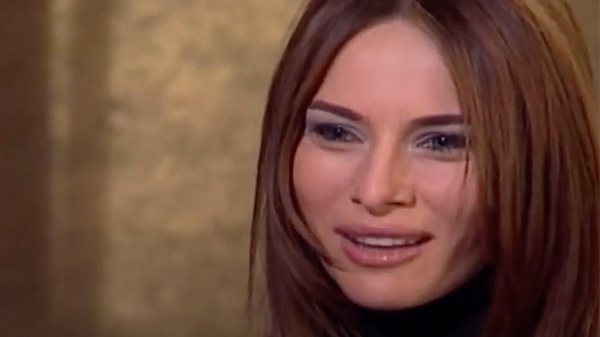 Due to a law that prohibited younger models from promoting tobacco, Melania's face was soon all over Times Square in a commercial for a cigarette company.
Melania Trump – modeling career
Irene Marie later on represented Melania, and she says that the aspiring model was a composed young woman who took her work seriously.
"[Melania] wasn't the most expensive model, but she was a high-end model," Marie said.
"What I particularly liked about Melania was that she wasn't part of the nightlife scene, where all you had to do was open different magazines to see which clubs your models were at. It was the era of cocaine, drugs and clubs, and you had to watch out for your models. Melania, though, had a reputation for being serious and focused."
In between work, Melania usually designed and sewed clothes for herself and her friends. Zampolli quickly realized, just as Irene Marie did, that she wasn't into partying.
"It was unusual for her to go out; she never went to clubs or bars," Paolo Zampolli told NY Post. "She never dated anyone in New York before Donald. She only went to movies by herself and to the gym."
How did Melania meet Donald Trump?
"This is a woman who modeled for Camel cigarettes on a huge billboard in Times Square but stayed home all the time," he added. "She was not a party girl."
Melania Trump promoted herself by Zampolli sending her and other models to events where there were photographers and producers in attendance, among other ways.
In 1998, at one of these events at the Kit Kat Club during New York Fashion Week, Paolo Zampolli had invited a good friend of his. A businessman named Donald Trump.
The wealthy real-estate mogul had just divorced his second wife Marla Maples, and came to the event with a date. However, when he saw Melania, he wanted to get to know her instead.
"I went crazy. I was actually supposed to meet somebody else. There was this great supermodel sitting next to Melania," Donald Trump told Larry King in 2005. "They said, 'Look, there's so and so.' I said, 'Forget about her. Who is the one on the left? And it was Melania."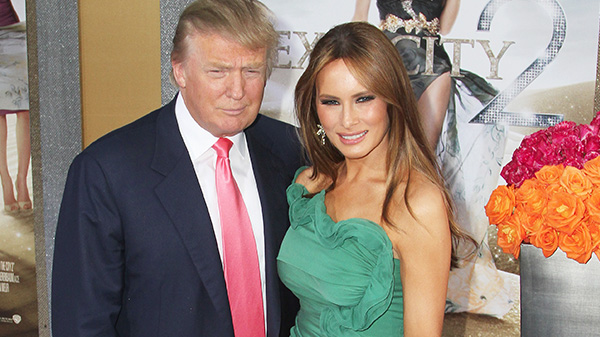 However, when they first met, Melania was not interested at all.
"Turned off" by Donald Trump
Since Trump was there with someone else and still asked her for her phone number, she admitted to being "turned off" and said that he was "totally out of the question," her best friend Edit Molnar said.
"Melania said, 'He's here with a woman. I am absolutely not giving him my number,'" Molnar recalled. "She wouldn't even consider it. Donald did all the work."
"He wanted my number," Melania Trump told Tatler. "But he was on a date, so of course I didn't give it to him. I said, 'I am not giving you my number; give me yours and I will call you.' If I give him my number, I'm just one of the women he calls."
Eventually, Donald and Melania started a relationship. According to Molnar, Melania quickly changed her style, but at first, their relationship wasn't great. The two broke up several times, before patching things up and moving in together in 2001. Melania got her green card around the same time, and was living at Trump's penthouse in the Trump Tower on Manhattan.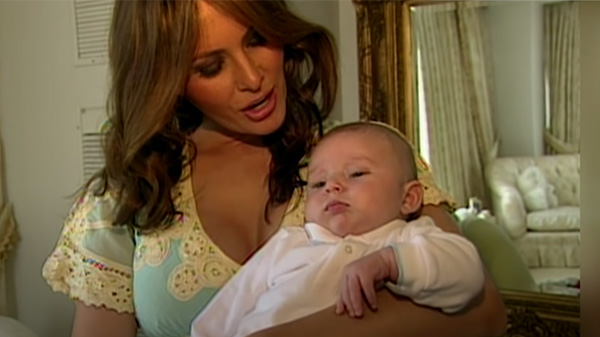 Three years later, the couple got married in Florida. In 2006, they welcomed their son, Barron Trump.
Melania Trump – family
Melania was the one closest to Barron as he grew up. Donald worked a lot, and explained to Larry King in 2005 that he was a fairly hands-off parent.
"I'm not going to be doing the diapers," Trump said. "I'm not going to be making the food, I may never even see the kids."
All the same, Barron loves spending time with his dad. When Barron was growing up, Melania made sure that Barron got quality time with his father, and the two oftentimes went out for dinner together. As he grew older, Barron also joined his father on the golf course.
"It's very important to know the person you're with. And we know our roles," Melania said.
Yet Melania Trump spent much more time with Barron when he was young, and was sure to take him to different activities after school, always encouraging him to reach for the stars.
"He wants to be a golfer, a businessman, a pilot. It's that age when you introduce him to stuff," she says.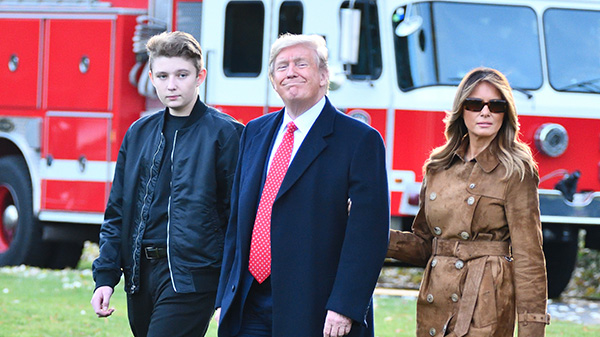 Since Melania is of Slovenian descent, she raised Barron to be bilingual. When he calls his grandmother in Slovenia, he speaks Slovenian.
Melania Trump – First Lady
Both her and Donald Trump agree that the more languages you speak, the better. His father told Larry King that he "loves" that Barron speaks with a Slovenian accent. However, one can assume these days that the accent is gone, since he's gone to school in the US.
When Melania met Donald Trump, the wealthy businessman was already thinking about going into politics. His second wife Marla Maples – with whom he had daughter Tiffany Trump – revealed that he wanted to run for president as early as the 90s.
"Oh. gosh. yes, absolutely, it's something we thought about doing in the '90s," Maples said.
"But I knew how difficult it would be on the kids. Donnie, Ivanka and Eric were much younger, and it's a big toll, it can take a big toll on kids. It's a whole other world, so yeah."
Speaking with CNN's Larry King in 1999, Donald Trump announced that he planned on running for president. He also said that he would marry Melania Trump to "make up for the absence of a First Lady."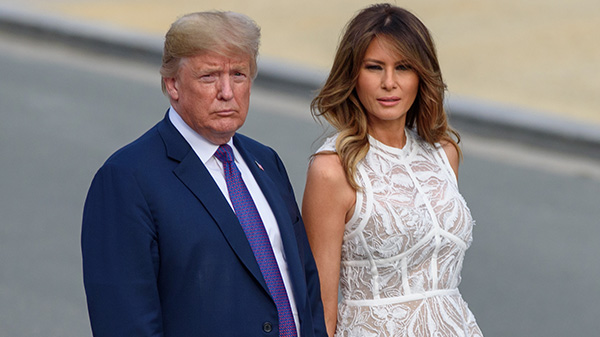 Melania filled in, saying that she'd be a very traditional First Lady, comparing herself to Betty Ford or Jackie Kennedy.
Predicted the presidency
Just a couple of months ago, Melania Trump revealed that she knew her husband would win the election.
"We knew it wasn't the time," she stated. "But I did know that if and when he ran, he would win."
Following Donald Trump's four years in office, Melania and the rest of the family have settled at Mar-a-Lago in Florida. But that doesn't mean that the Trumps are done with politics.
According to two sources speaking to CNN, Melania has established a post-White House office in Palm Beach, Florida. There, the former First Lady will continue working with the "Be Best" initiative, consisting of children's health and well-being, safety online and prevention of social media bullying.
Melania Trump sure has had a special career, from coming to the US as an aspiring model to being named First Lady of the United States in less than three decades.
It now looks like the former model will continue her work with her public-awareness campaign down in Florida. But until then, she still has a teenage boy who she and Donald Trump continue to raise.
What the future holds? Well, when it comes to the the Trumps, no one can really know.
Melania Trump's career has been truly spectacular, not to mention very impressive. Please, share this story with friends and family to honor her!