A woman pulled naked from a drain after being missing for almost three weeks has said that she was stuck in the sewer system the entire time.
As per reports in the Daily Mirror, Lyndsey Kennedy was rescued from the hole after her shouts and screams were heard by members of the public in Delray Beach, Florida on Tuesday.
Kennedy was recovered by Delray Beach Fire's Special Operations Team who had to pull her up some eight-feet.
Ms Kennedy was hoisted up after the storm grate was removed and a ladder lowered down to her. Dani Moschella, of Delray Beach Fire Rescue, said: "A passerby heard something coming from the storm drain."
"She heard a woman yelling. They did in fact, to their surprise, find a woman stuck in that storm drain."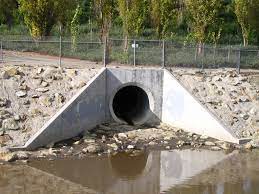 Kennedy had superficial wounds, and was found naked and covered in dirt.
"She was unable to stand up," Moschella said. "She didn't have any clothes on. She was very dirty. She had some superficial wounds. Her knees were all scraped up.
"To think of a person down there for any amount of time, it is terrifying."
As per reports, Kennedy's boyfriend had reported her as missing three weeks ago.
"This was by far one of the most bizarre incidents that our officers have responded to," said Delray Beach Police Department Public Information Officer Ted White.
She was taken to hospital, where she's now recovering, but her explanation is perhaps the most bizarre part of it all.
Kennedy told the authorities that she'd initially gone swimming in a canal near her boyfriend's home. She then found a doorway which led to a tunnel, and followed said tunnel until she got lost and found herself in the storm drain.
A police report released today contains claims made by the woman that she was walking around the sewer system for three weeks before finding a light and screaming for help.
Kennedy's mother went on record as having told police that her daughter has a history of mental illness and using illegal drugs.
"She also stated that Kennedy has a history of doing odd things and making bad decisions when she is high on drugs," the report said.
What a bizarre situation and story! We're just happy that no one was harmed in this incident, and that Ms Kennedy was found in relatively good health.
What do you think to this story? Let us know your thoughts in the comments box on Facebook.
Meanwhile, share this article so that others can read it.