When Cara Lestenkof-Mandregan found out she was pregnant she knew she would have to make some lengthy trips to navigate her pregnancy safely.
The 27-year-old who lives on a small, remote island 800 miles from Anchorage, in Alaska is used to traveling for her medical needs.
When she found out she was pregnant in 2019 Cara thought she would have to fly to Anchorage for an initial prenatal appointment and then later an ultrasound, and then flying again at 36 weeks pregnant in order to deliver at an Anchorage hospital.
But when she discovered she was having twins this made her pregnancy high risk so requiring more hospital trips. While she planned how she would manage the regular 3-hour flights she would have to make to Anchorage, the pandemic hit and COVID cases began emerging in Alaska.
"I found out from my doctor that I'd have to travel every two weeks after my 16-week appointment and my jaw dropped," Cara told Good Morning America. "And then shortly after we found out that cases had made it to Alaska. … The only reason you could leave the island was for essential medical trips."
Cara was terrified that she may contract the virus while in Alaska and bring it back to her close-knit community of 400 residents on St. Paul Island, which is located in the Bering Sea between the U.S. and Russia.
So the health care aid make the difficult decision to leave the island and self- isolate for 10 weeks so she could safely give birth and keep her family and community safe.
"I was thinking, 'I'm pregnant and I have to protect myself and my babies,'" she said. "And the [other] fear was that if I had the virus, it would spread faster than a wildfire on the island."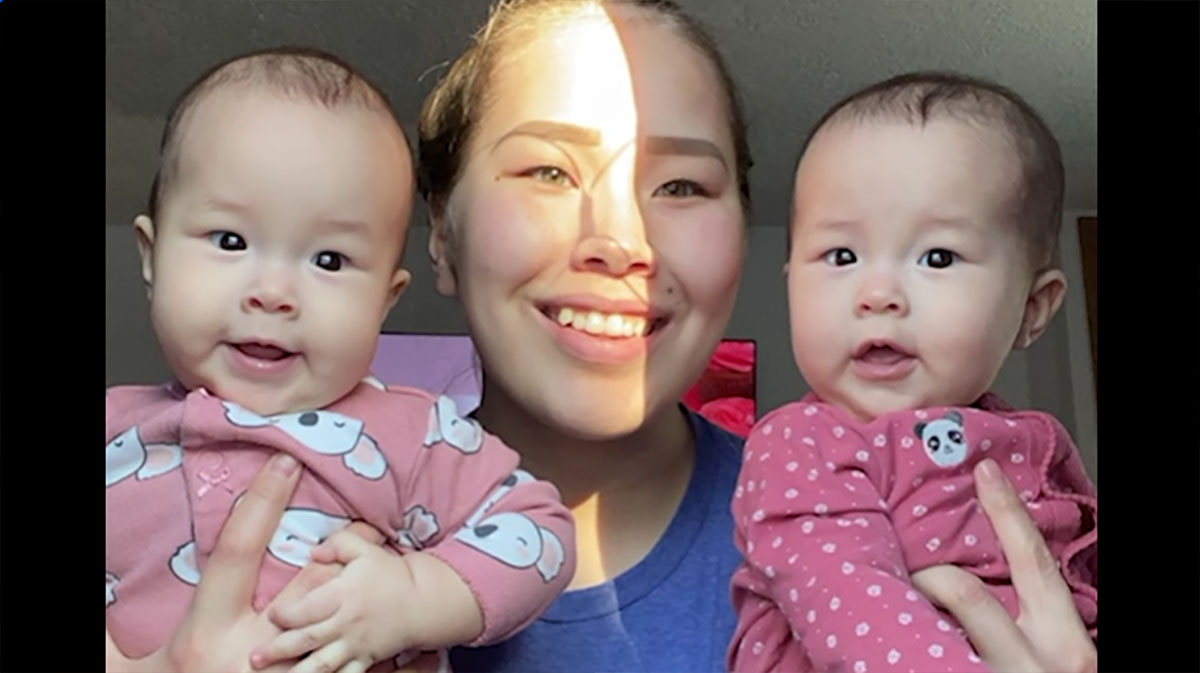 So in her second trimester she and her boyfriend John Melovidov left their families and isolated for 10 weeks in Anchorage. Cara had to leave her close-knit family who are Alaska Natives and members of the Unangan tribe.
"It was really hard," Cara said. "We had not seen our families since March 13, so to know that we weren't going to visit with them for many more months, that was really tough."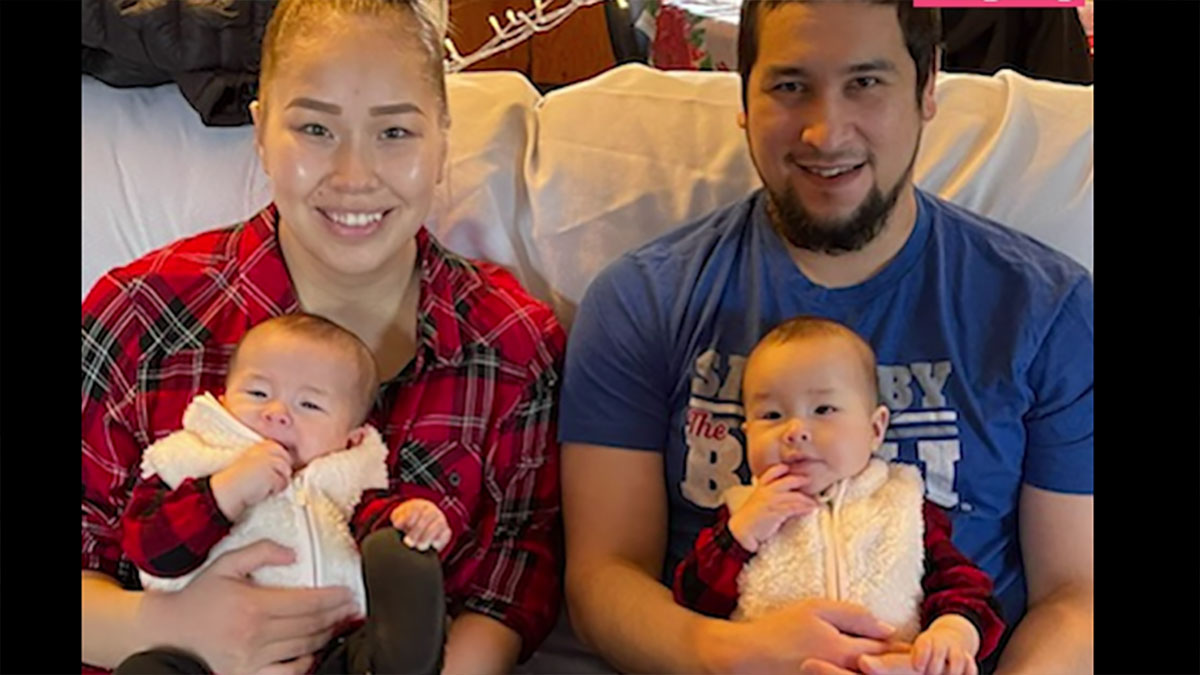 Cara had to attend hospital appointments alone as her boyfriend wasn't allowed in due to COVID restrictions and when she returned to her accommodation at a Ronald McDonald House, she had to wash and change her clothes.
She safely delivered her twin girls Mila and Anna on June 22, 2020 but had to wait nearly three weeks for a flight so she could return home where the family of four then quarantined for another two weeks.
"We definitely have a lot to share with them," Cara said of telling her 8-month-old daughters how they came into the world. "We're going to let them know that it was a very scary time and we did everything we could to protect them and keep them safe."
Help us wish this new mom congratulations on the safe arrival of her beautiful girls by sharing this story.