Though coronavirus has brought many people together, highlighting the very best of humanity during these troubling times, it's also evidenced some rather distasteful behavior.
Perhaps nowhere is this more obvious than in cases where people are panic-buying products from stores, leaving shelves empty and nothing to be had for other people.
Now a critical care nurse has put forward her emotional plea for such people to stop taking everything after she was left unable to find any food following a 48-hour shift.
As per reports, Dawn Bilbrough, from York, England, shared a clip to social media of herself sitting in her car after visiting a store and having to leave without any food. Tearful Dawn's video has since gone viral, watched by thousands online.
She says in the film: "I've just come out the supermarket and there's no fruit and veg. I had a little cry in there.
"I just wanted to get something in for the next 48 hours. There's no fruit there's no vegetables, I just don't know how I'm supposed to stay healthy.
"There's people stripping the shelves of basic foods, you just need to stop it, it's people like me who are going to be looking after you when you're at your lowest, please."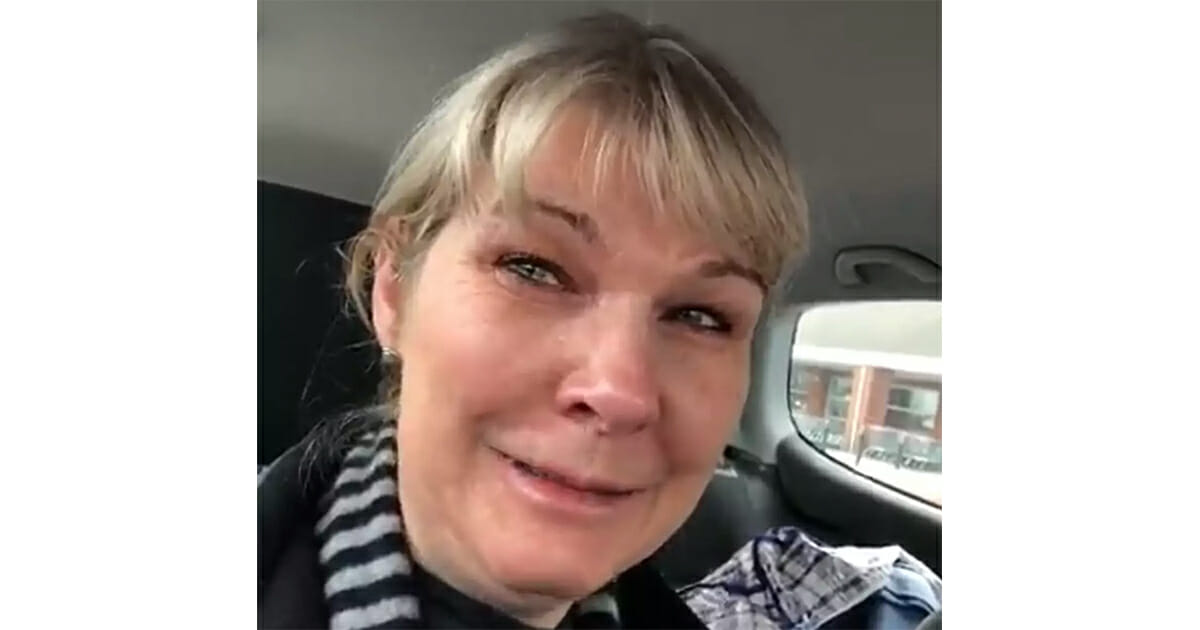 Dawn told the York Press after her video went viral: "I think I was just shocked, I wasn't expecting it. I was totally overwhelmed by the whole situation.
"Then the fear just started to kick in. It's a natural response to be fearful right now.
"I just felt like I was being dragged into the mass anxiety that's happening at the moment."
We can only hope people will begin to see sense and stop hoarding more than they need. Doing so only makes it harder for everyone else to retain some semblance of normality.
Dawn, thank you for your continued hard work, we're sending all our love and support your way.
Share this article on Facebook if you wish people would stop hoarding things and making it more difficult for others!