It's been a trying and busy time for the British Royal Family of late.
The damning speculation concerning Prince Andrew's ties to the late Jeffrey Epstein drew unwanted attention, and then earlier this year came the shock interview involving Prince Harry, Meghan Markle and Oprah Winfrey.
Add to that the recent passing of Prince Philip, considered by many to be the 'grandfather' of "The Firm", and you have a recipe that's been every bit as engaging to outsiders as it has tumultuous to those directly involved.
Needless to say, all eyes are on Queen Elizabeth, her descendants, and their respective others, and that's lead to new rumours and stories making their way to the mainstream media.
Some – see the above reference to Prince Andrew – have seen facets of the Royal Family portrayed in a less than positive manner. Others, however, have shed light on more compassionate elements of life in and around Buckingham Palace.
A new royal documentary has reportedly revealed a touching tale far more aligned with the latter of those two possibles. Unsurprisingly, it involves the late and much-loved Princess Diana, and her sons William and Harry, so often associated with positive press (the aforementioned Oprah interview aside).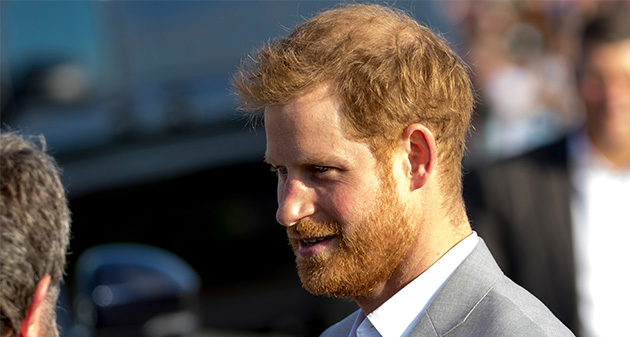 That Princess Diana instilled in her two sons a drive and passion to always seek to do the right thing and help others is beyond question.
Before her untimely death in Paris, in 1997, Diana captured the hearts and imaginations of the world after rising from obscurity to marry Prince Charles. Sadly, their marriage was one that was doomed to fail right from the very off, but it was perhaps Diana's work outside of the royal sphere that so endeared her to millions of people across the globe.
As a result, Diana's death was mourned not just by the British public, but rather induced an outpouring of grief seldom witnessed on such a large scale.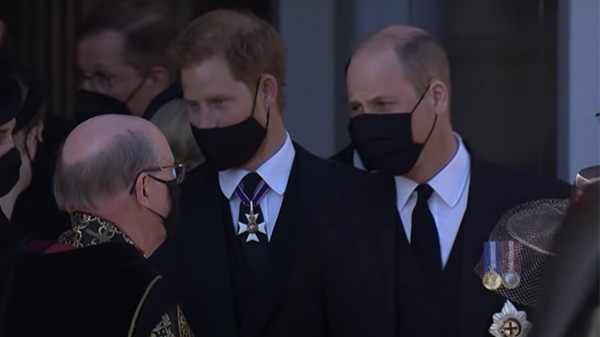 In the midst of it all were her two young sons, William and Harry, who had been extremely close with their mother and were photographed at her funeral walking by her coffin.
The Daily Mirror say that Prince Charles allowed the boys to select pieces from their mother's jewelry box to keep, as tokens through which to remember her. But it's what Prince Harry would later do with the piece he chose that has now surfaced in the most heartbreaking – or perhaps heartwarming – way.
The story goes that he opted for Diana's sapphire ring, while his elder brother William took a gold Cartier watch.
A new Amazon Prime show, titled The Diana Story, has divulged what became of the ring Harry chose, and it's safe to safe its own story is far from over.
The Princess' former butler Paul Burrell appears in the Amazon documentary, and explains how the ring came back into play shortly before William proposed to Kate Middleton back in 2010.
William, who is in line to become the King of England after his father Prince Charles, had told Harry of his plans to wed Kate, and it was at that time that the younger of Diana's two sons had a truly selfless idea.
In the documentary, Paul says: "Harry said to him [Wiliam]: 'Wouldn't it be fitting if she had mummy's ring?"
"Then one day that ring will be sat on the throne of England," Burrell added. "Harry gave up his precious treasure.
"His one thing he kept from his mother, he gave to his brother. That's selfless, kind and exactly who Diana was."
As per the Mirror's report, the ring in question features a 12-carat oval blue sapphire and surrounded by fourteen solitaire diamonds and is set in 18K white gold.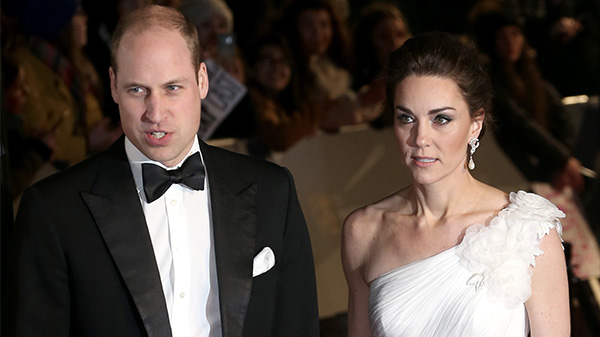 Prince Charles is said to have presented Diana with a selection to chose from before the two were married themselves, and Diana selected the ring in question.
Naturally, Harry's act in giving the ring up for Kate Middleton, meant that he could not offer it to Meghan Markle when he set about asking her to marry him in 2017.
Instead, Meghan received a ring still containing elements from Diana's collection – namely two diamonds which had belonged to the Princess of Wales, accompanying a central stone from Botswana.
Meghan said at the time: "Everything about Harry's thoughtfulness and the inclusion of Princess Diana's stones and obviously not being able to meet his mum.
"It's so important to me to know that she's a part of this with us."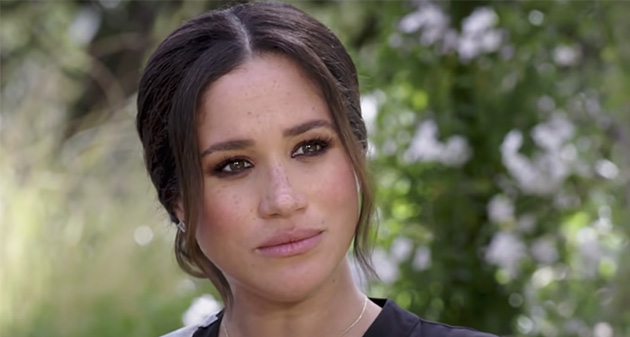 Such stories that tell of the deep respect and love that runs between Prince Harry and Prince William only reinforce our hope that the two brothers can improve their fractious relationship moving forward.
Harry and Meghan's interview with Oprah, during which all manner of groundbreaking claims and shocking allegations were leveled against members of the Royal Family, opened a rift between Diana's sons, with William said to have been left feeling betrayed and let down.
The future king took particular umbrage with the idea that Meghan Markle and Harry's then un-born son had been the subject of perceived racism. Meghan told Oprah that members of the Royal Family had speculated on the potential color of Archie's skin, though the couple refused to name names.
William responded days later to emphatically declare: "We are not a racist family!"
There were hopes that Prince Philip's funeral would serve as the perfect avenue through which William and Harry could set aside any differences and patch things up, though speculation insists that wasn't the case.
Rather, Harry is reported to have felt "ambushed" by Prince Charles and Prince William's attempts to talk with him one on one, and returned to the US to be with Meghan shortly after the funeral.
I don't know about you, but I sincerely hope that Prince William and Prince Harry can reunite and reform the bond that we've all become accustomed to seeing.
What a beautiful gesture by Harry to give up his mother's ring for Kate Middleton!
Please share this article on Facebook if you, too, thought it was touching.