Three things can be counted as certain in life: death, taxes, and Queen Elizabeth sitting on the English throne.
The long-reigning monarch (longest-reigning, we should say) has experienced all that a queen could expect to experience during her time on the throne of England, and then some.
Yet all good (great) things must come to an end. The Queen, impossible though it might be to concede, is a mere mortal like the rest of us, and the past two years have most definitely exacted a toll on her.
In fact, 2021 might go down as her most arduous year to date given the pandemic, inner-conflict within the British Royal Family, and the loss of her husband, Prince Philip.
It would seem, however, that the trials aren't over for her just quite yet. According to reports, doctors have told Queen Elizabeth that she needs to take a step back – the monarch was recently seen walking with the assistance of a cane.
Moreover, if certain reports are to be taken as the gospel truth, there are set to be more changes made in the near future that herald a monolithic shift in the way of things over at Buckingham Palace. Indeed, said shift might already actually be in motion.
Queen Elizabeth would have been forgiven for thinking that 2021 would be a slightly easier year for her than 2020 was.
Forgiven, sure, but wrong all the same.
With the world blighted by COVID-19, everyday life was changed for us all. Now, being a monarch usually means that one is exempt from the struggles and strifes of the common masses, but viruses aren't in the business of picking and choosing their victims based on social status alone.
Given their advanced ages, Queen Elizabeth and her long-time husband Prince Philip were forced to follow strict isolation measures for the majority of last year. For a pair whose lives have been structured around being public figureheads, this must have been quite the trial in and of itself.
Then, as we moved into 2021, other matters arose – those that threatened to further destabilize the monarchy at a time when its future is already the subject of rampant speculation.
Prince Harry and Meghan Markle certainly raises eyebrows when they decided to leave the royal household for pastures new. Even so, very few considered the idea that their departure would be something to trouble the steadfast foundations of Queen Elizabeth's monarchy.
That was, of course, until the infamous tell-almost-all interview with Oprah Winfrey.
Not only did Meghan Markle reveal that she had felt suicidal during her time as a princess of England, but she and Harry also hinted at racism on the part of an unnamed member of the British Royal Family.
The Queen herself was forced to issue a promise to investigate the claims. Compounding matters in the court of public opinion, #AbolishTheMonarchy trended on Twitter in the days following the release of Oprah's interview.
The statement from Queen Elizabeth read: "The whole family is saddened to learn the full extent of how challenging the last few years have been for Harry and Meghan.
The issues raised, particularly that of race, are concerning. While some recollections may vary, they are taken very seriously and will be addressed by the family privately.
Harry, Meghan and Archie will always be much loved family members."
Then came a blow that Queen Elizabeth had been preparing for but could never have been truly ready for when her husband, Prince Philip, Duke of Edinburgh, passed away earlier this year in April.
Philip, 99 at the time of his death, was ever described as the Queen's strength and stay – his loss no doubt left a hole in her heart that will never be filled.
On April 9, the Royal Family tweeted: "It is with deep sorrow that Her Majesty The Queen has announced the death of her beloved husband, His Royal Highness The Prince Philip, Duke of Edinburgh.
His Royal Highness passed away peacefully this morning at Windsor Castle."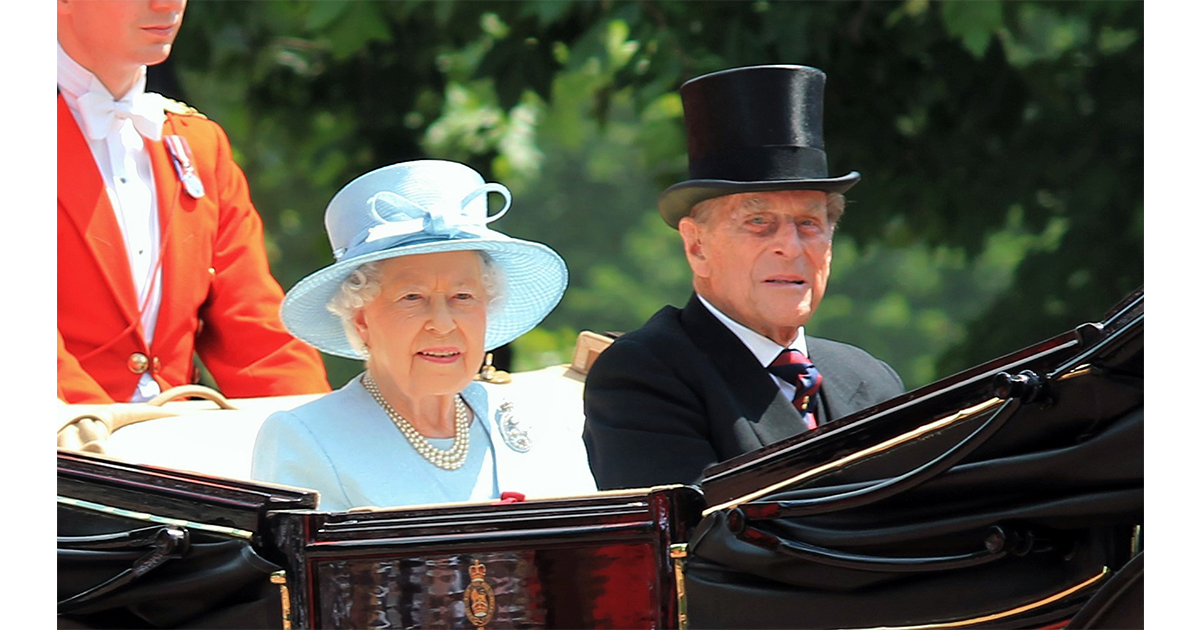 As we move forward to the present, things have hardly turned a corner where the Queen is concerned. She's taken the trials and tribulations in her stride – as is to be wholly expected – but one must remember that she is 95 years old.
As recently as two weeks ago was she hospitalized for "preliminary investigations"; last week Buckingham Palace announced that she had been warned that she needs to rest for two further weeks. A report claims she will continue with "light, desk-based duties", but won't be doing anything that might put her health in further jeopardy.
Needless to say, the sands of time in the Queen's hourglass are beginning to pour thin. Harsh as that sounds, it's simply the unrefined truth of things.
Above all else, that raises questions as to the continuation of the British monarchy. Once upon a time, in the not too distant past, speculation insisted that it might just be her grandson – and the eldest son of the late, much-loved Princess Diana – Prince William, who could succeed her.
Prince Charles, though having waited longer to accede than any other heir apparent in British history, has been the subject of controversies in the past that gave birth to the idea that he might be skipped altogether in the line of succession.
Yet recent years have seen his second wife, Camilla, Duchess of Cornwall, grow in popularity with the public. Charles himself, meanwhile, has undertaken more and more of the duties usually reserved for the Queen.
Indeed, certain reports say that a changing of the guard is already in effect. Queen Elizabeth is steadily retreating from the rigors of the role she has served for the better part of 70 years – no great surprise given that she will turn 96 in April of next year.
Joe Little, managing editor of Majesty Magazine, told AFP that the visibility of Prince Charles and Camilla, as well as that of Prince William and Kate Middleton, "will accelerate within the fullness of time".
"But a lot of people are now familiar with Camilla and are getting to know her."
Camilla has served in the British Royal Family for some 16 years now, and so more than definitely knows the ropes and what is expected of her. Her experience will be invaluable if and when she becomes consort when her husband takes the throne.
The quartet of she, Prince Charles, Prince William, and Kate Middleton, rapidly forming a sort of 'Fab Four', if you will, appeared at the premiere of the latest James Bond film, No Time To Die, earlier this year, as well as more recently the G7 and UN climate summits.
Furthermore, Charles will soon travel to Barbados in the Queen's stead to mark the country's transition to a Republic within the Commonwealth.
A statement from Clarence House reads: "HRH The Prince of Wales will visit Barbados to mark Barbados's transition to a Republic within the Commonwealth. The Prime Minister of Barbados, The Honourable Mia Amor Mottley, extended an invitation to The Prince, as future Head of the Commonwealth, to be Guest of Honour at the Republic Celebration events. His Royal Highness will also undertake a short programme of engagements in Barbados."
This comes after Barbados announced its decision to remove Queen Elizabeth as its head of state in September 2020.
Next year will mark the Queen's Platinum Jubilee, the incredible feat of having held the British throne for 70 years! We only hope Queen Elizabeth will be in good health and spirits when that occasion rolls around.
I don't know about you, but I think Queen Elizabeth has done more than enough to deserve the opportunity to take a step back.
At 95 years old, and having sat the British throne for close to 70 years, she'll surely go down as arguably one of the best monarchs in history!
What do you think about the Queen and her family? Let us know your thoughts in the comments box.
Meanwhile, share this article on Facebook if you want to wish Queen Elizabeth good health in the coming years.