Prince Philip's death came at a rather trying time for the Royal Family. Losing a figure of the 99-year-old's sheer magnitude was never going to be easy, but the British monarchy find themselves in a particularly unique situation just now.
What started with Prince Harry and Meghan Markle stating that they were taking a step back from royal duties last year, soon developed into something altogether more troubling.
Their explosive interview with Oprah Winfrey tore a wider rift as concerns their relationship with the Royal Family, and the severity of some of the allegations levelled at The Firm mean that the Queen and her inner-most circle find themselves under severe scrutiny.
Yet where Meghan was simply offering her version of the truth when she sat down to be quizzed by Oprah, Harry's role – as a Prince of England – was effectively to go on record knowing it would leave his own family well and truly in the mire.
As one might expect, this meant the burning of many bridges, not least that between Harry and his elder brother, William.
The pair have been favourites across the world since their youth, and their brotherly bond displays an affection that resonates with all supporters of the Royal Family.
If reports are to be believed, however, William was nonetheless left feeling betrayed by Harry's decision to accuse members of their family of racism.
Certain sources say that William hadn't spoken to Harry in the direct aftermath of the Oprah interview, whilst others presented Prince Philip's death as the perfect opportunity for the royal family to heal itself from within.
After all, Prince Harry has returned to the UK ahead of his grandfather's funeral, and he's done so without the pregnant Meghan Markle, who remained in the States either because doctors advised her not to travel or because she herself 'doesn't want to steal the attention', depending on what you believe.
Initial reports had said that Harry and William would be walking side-by-side at Prince Philip's funeral, perhaps giving them a chance to patch things up before the damage becomes irreparable.
As per a new article in the Daily Mail, however, the estranged brothers will no longer walk shoulder to shoulder as the Duke of Edinburgh's body is taken to St George's Chapel in Windsor (William and Harry are in the intimate party of close family members who will follow the Land Rover carrying the coffin).
Instead, they are now to be separated by their cousin, Peter Phillips, and will take their seats separately after their grandfather's body is carried into the chapel.
A Buckingham Palace spokesman said: 'This is a funeral [and] we will not be drawn into those perceptions of drama. The arrangements have been agreed and reflect Her Majesty's wishes."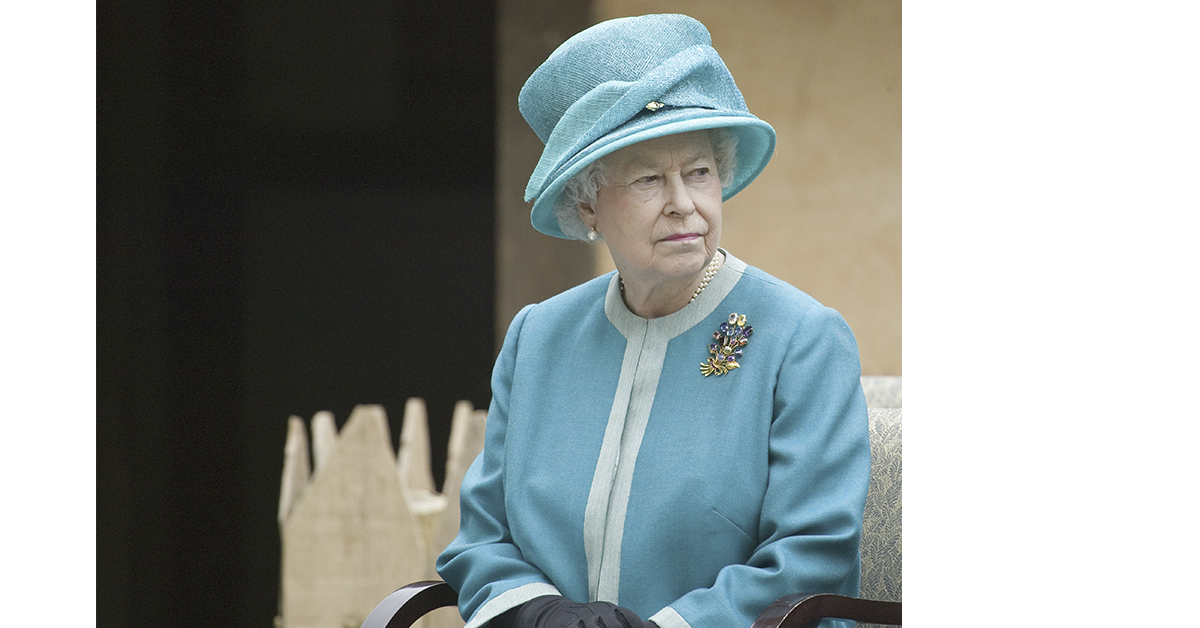 William and brother Harry were last seen in public together at a Commonwealth Day service in March last year. On that occasion, they could barely look each other in the eye following Harry and Meghan's split from the Royal Family.
Royal biographer Hugo Vickers believes that the aforementioned Peter Phillips – Prince Philip's eldest grandson – has been chosen to walk between William and Harry for good reason.
He said: "Peter Philips was incredibly good with the boys when Diana died, so I think it will be very good for them. Sometimes I think that when people behave very well in public, which I think they will do, they find it easier to behave better in private. Prince Philip and the Queen were conciliators all their life so I'm sure that is what he would have wanted.
The order of procession for the Duke of Edinburgh's funeral will see William and Harry among nine family members to walk behind his coffin.
The brothers will walk in the third row, behind the Queen and Prince Philip's four children; Prince Charles, Princess Anne, Prince Edward and Prince Andrew.
Onlookers will certainly be hoping that William and Harry can find a way to patch things up given the special bond they've had until now.
The two sons of the late Diana, Princess of Wales, stole the hearts of the world when they walked behind their mother's coffin after her death in 1997. It seems somehow fitting that they may be reminded of the importance of family under similar circumstances.
I don't know about you, but I sure hope William and Harry can get back to being fast friends and loving brothers.
Of all the members of the Royal Family, I think Diana's sons represent progression and positive change.
Share this article on Facebook if you, too, would like to see them move forward in good spirits.