The death of Prince Philip, Duke of Edinburgh, was felt keenly by all those who remain supporters of the British monarchy.
The 99-year-old, born into both the Greek and Danish royal families, was controversial at times, and arguably crossed the line completely at others, but he was, it must be said, a product of his generation, and served with pride and passion throughout the course of his long life.
Following the announcement of his passing on Friday – just two months before he was due to turn 100 – tributes have flooded in from around the world for a man who divide opinion for much of his time as a leading royal.
The Royal Family, of course, will now observe a period of mourning, but it's undoubtedly Queen Elizabeth herself who will feel Philip's loss the most keenly. The pair had been married for over 70 years, having tied the knot at Westminster Abbey on November 20, 1947.
Having spend the vast majority of her life married to Philip, it remains to be seen what sort of figure Her Majesty will cut now. According to her son, the disgraced Prince Andrew, she is already feeling her partner's absence.
Some may think that Prince Philip was always destined for a life for riches and wealth, but that wasn't actually the case. Born on a dining room table in Corfu, he fled with his family to France after his uncle, King Constantine I of Greece, was forced to abdicate the throne.
As a young boy, Philip excelled in sports and in leadership, and would go on to serve during World War II, seeing action in the Battle of Crete.
Yet it was following the war's end that Philip made perhaps his most distinguished move, when he became secretly engaged to Elizabeth. Then, in 1947, Philip and Elizabeth were formally married at Westminster Abbey, after which the former received the title "Duke of Edinburgh".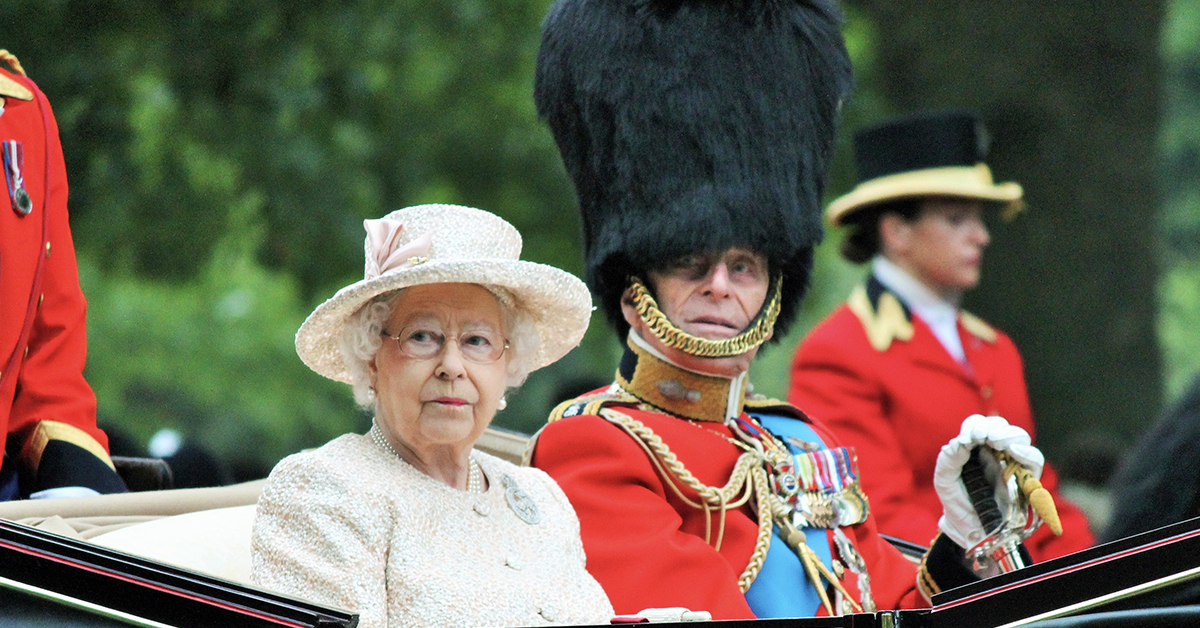 What followed was a long career in the public eye, by the end of which Prince Philip had become the longest-serving consort in British history.
Sadly, however, his health had greatly waned in recent years, and so it was that he finally passed away last week, after being released from hospital just weeks before that.
In a statement on Friday, Buckingham Palace tweeted: "It is with deep sorrow that Her Majesty The Queen has announced the death of her beloved husband, His Royal Highness The Prince Philip, Duke of Edinburgh.
"His Royal Highness passed away peacefully this morning at Windsor Castle."
Naturally, the UK has been left to mourn the loss of one of its most popular figureheads. Queen Elizabeth, meanwhile, is forced to mourn the loss of her life partner after 73 years of marriage.
Comments by various members of the Royal Family have been circulating over the weekend. Speculation even suggests Prince Harry will set aside the recent differences he's had with his family and return to the UK for the funeral.
Prince Charles told how he already missed his father greatly, while Princess Anne, the only daughter of Prince Philip and Queen Elizabeth, said: "His ability to treat every person as an individual in their own right with their own skills comes through all the organisations with which he was involved. We will miss him but he leaves a legacy which can inspire us all."
It was perhaps Prince Andrew's statement that has attracted the most attention, however, and that in no small part due to the fact that he highlighted how the Queen herself is feeling.
"He was a remarkable man, I loved him as a father. He was so calm. If you had a problem he would think about it," Andrew said, as per CNN. "He was always someone you could go to."
As for how his mother is feeling, Andrew continued:
"The Queen as you would expect is an incredibly stoic person. And she described his passing as a miracle. And she's contemplating.
"She described it as having left a huge void in her life."
As per reports, Prince Philip had requested prior to his death to have a funeral of minimal fuss. As such, he will at rest in the private chapel of Windsor Castle until his funeral on Saturday, April 17.
My heart goes out to the grieving members of the Royal Family, in particular the ever-inspiring Queen Elizabeth.
Rest in peace, Prince Philip, and thank you for all your work in service to your country.
Share this article to say rest in peace, and to send condolences to the British monarchy.