When Steve Irwin passed away, the world lost a legend who strived to make a difference each and every day of his life.
Fortunately, his legacy has been continued through his children, Robert and Bindi, ensuring his great work will live on. Robert, in particular, has grown to be the spitting image of his father, and this was perfectly evidenced when he recently recreated one of Steve's most famous pictures.
16-year-old Robert shared the image to his Instagram, with fans shocked over how much he looks like his dad. The original picture of Steve holding a koala bear was shared back in January by Australia Zoo, in a bid to raise awareness of the koalas that were losing their lives in the bushfires.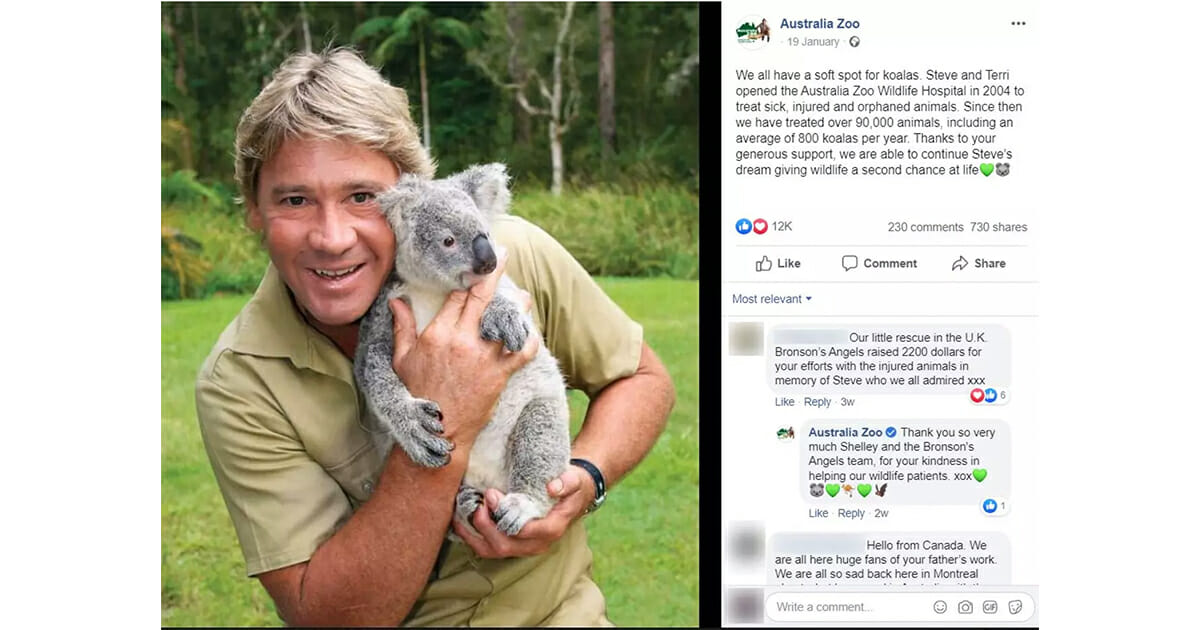 Around the same time, Robert gave an impassioned interview alongside Steve's wife, and his mom, Terri, fighting back tears as he said:
"It's definitely an ongoing issue and we're just trying to do our best to help in any way we can.
"But it's a pretty tough situation. We're absolutely heartbroken."
Reports have suggested the Irwin family has saved as many as 90,000 animals at their Wildlife Hospital, including many injured and hurt in the recent bushfires.
Though Steve may be gone, his fantastic work and message lives on, and we're beyond sure he would be looking down with a smile on his face.
Share this article if you think miss Steve Irwin, and if you think Robert looks just like his hero dad.