Prayers are flooding in for Samantha Cerio, a star gymnast from Auburn University, Alabama who suffered a serious injury while competing in the Baton Rouge Regional NCAA gymnastics event.
During her floor routine, Samantha went to perform a handspring double front with a blind landing. According to the Times-Picayune, however, she reached the ground slightly too early.
Footage of the accident has been spreading across the internet like wildfire, with cameras catching Samantha reportedly dislocating both of her legs and suffering torn ligaments.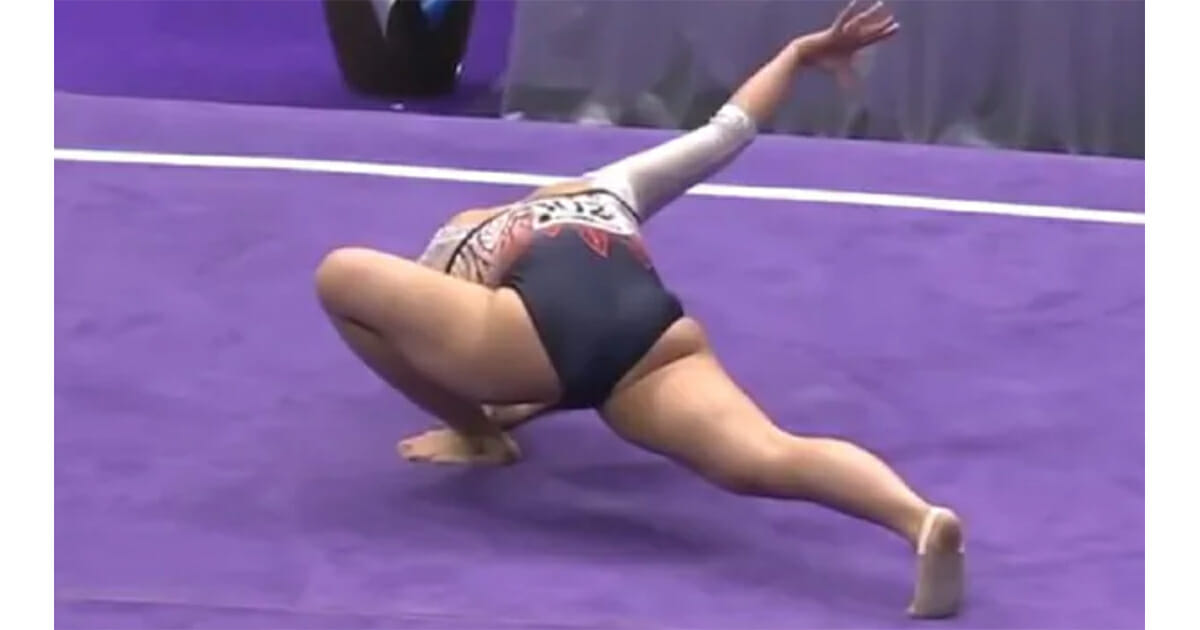 Samantha was in the middle of a handspring double front with a blind landing when she came crashing down to the mat too early. Staff and trainers rushed to her side, but it became quickly obvious she was in extreme distress.
The athlete was stretchered out of the arena and taken to hospital, but it was later determined her injuries had been serious indeed.
Samantha took to social media as she recovers from her injuries, confirming that she is now retiring from the sport in the wake of the incident.
She posted on Instagram:
"After 18 years I am hanging up my grips and leaving the chalk behind. I couldn't be prouder of the person that gymnastics has made me to become. It's taught me hard work, humility, integrity, and dedication, just to name a few. It's given me challenges and road blocks that I would have never imagined that has tested who I am as a person. It may not have ended the way I had planned, but nothing ever goes as planned."
Watch the video of Samantha's accident below. (Skip to 39:02) *Warning, footage may be disturbing for some:
We wish Samantha all the very best in the future as she pursues a career in aerospace engineering via her degree.
Help us send our well wishes by sharing this article.