Have you ever won money from a scratch-off game? If you have, chances are your winnings never totaled much.
For one young couple in Perth, Australia their $20 ticket turned into a fortune, and their reaction to the good news was caught on camera.
In 2017, Jordan Ross, who was formerly homeless, and his fiancée Jayde Hicks walked into a store called Lucky Charm. They presented the store clerk with their scratch-off ticket and waited to learn if they won any money.
A security camera captured the moment the struggling couple learned their lives were about to change.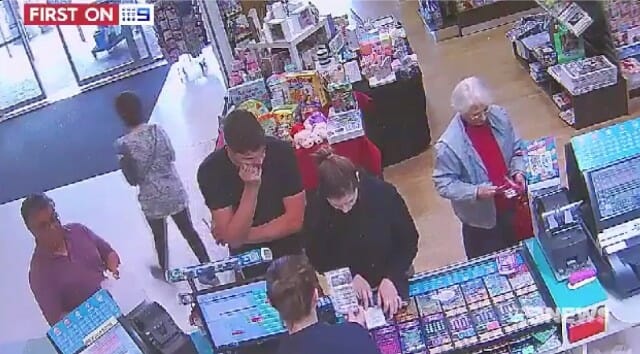 "When I got it, I was just bawling my eyes out, I was shaking," Hicks told 9News.
The couple won $200,000 off a $20 ticket.
The money came at the perfect time for Ross and Hicks. They previously had to postpone their wedding because of financial issues, but now they would be able to have the wedding of their dreams. Although Ross said he just planned to "just [wear] my boardies" for the ceremony.
A Perth man's gone from homeless to Lotto winner – his fortune flipped with the purchase of just one scratchie, turning $20 into $200,000. pic.twitter.com/UhZwFa8PCS

— Nine News Perth (@9NewsPerth) May 25, 2017
While the young couple planned on spending some of their winnings on a wedding, Ross wanted to buy a boat and surprise his mother with a brand new car.
"She told me her dream car was a Mustang, so I'm just going to drop it into her driveway as a surprise," he said.
What would you do if you won a scratch-off game? Would you spend the money or would you save it?
Share this article and ask your friends and family what they would do!