A group of generous strangers helped to send a terminally-ill schoolboy on a bucket list of his dreams so he could make a very special set of memories before he dies.
As per Metro, Will Birdsell, 11, has an aggressive form of bone cancer that spread to his lungs so fast doctors had no time to efficiently treat it.
And yet this brave boy wasn't just going to roll over; he had a list of dream destinations he wanted to see before he died. Thanks to hundreds of kind strangers he was able to realize his aim and tick off a bucket list that included traveling to places like Hawaii, the Grand Canyon, Las Vegas and Walt Disney World.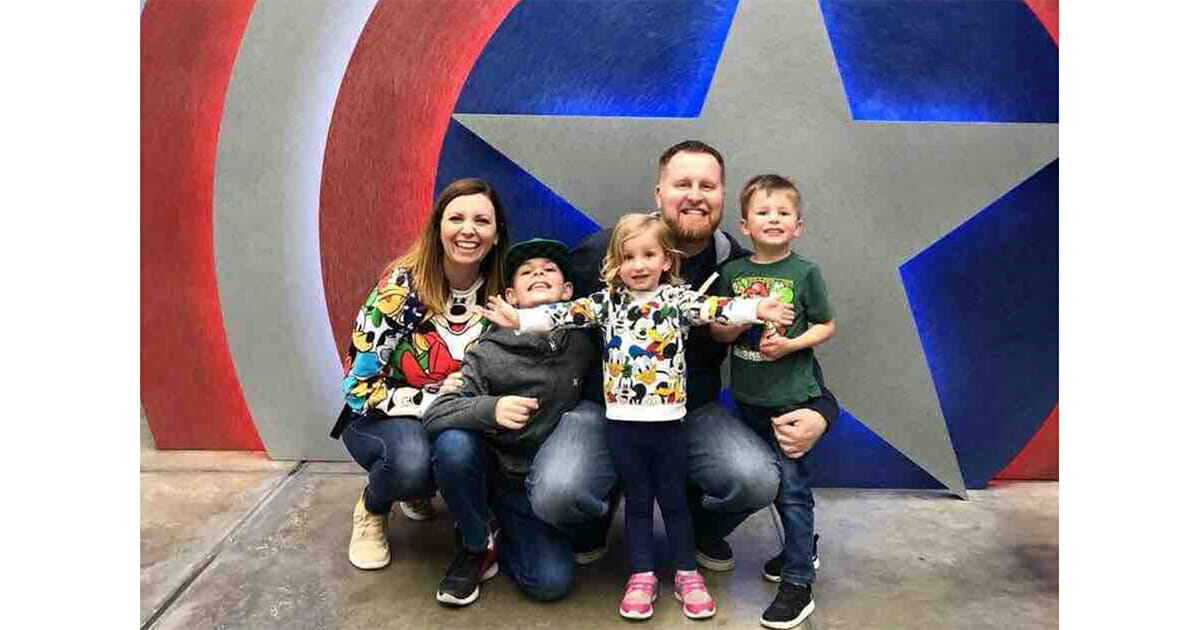 Will was forced to have his leg amputated and major surgery carried out on his lungs in a bid to slow the spread of his disease, but further tumors were discovered in his lungs in January. Doctors then told his parents that they had exhausted their curative options.
As a result, the objective switched to giving Will the best possible experiences before he died, something that was made possible through the generosity of others.
Mom Heather, 35, said: "We found out there was no where else for us to turn at the start of the year and as a parent, it was devastating to hear.
"We had prepared ourselves for it and we decided we need to make the time he has left as happy as we can. We were told he had just months left to live and that's when we decided to do the bucket list.
"People had been donating money on a page my friend set up, to help us with paying for medicine and other things. But when that wasn't needed anymore we decided to use the money in another way."
Will was first diagnosed with cancer in July 2018, after complaining of pain and swelling in his right leg. Scans showed he had a tumor and was suffering from osteoscarcoma, a form of bone cancer. Further tests also found 15 minor tumors in his lungs.
The treatment plan including the removal of his leg above the knee, while he also underwent surgery to remove the tumors in his lungs.
Heather explained: "They never gave us a proper prognosis but told us what needed to be done.
"We were a wreck when they told us what is was. It was absolutely awful and it felt like I was being swallowed by the ground.
"Our worst fear had become a reality and the more we knew the worse it got. Throughout chemo and the operations he made everything look so easy and he stayed very optimistic."
When doctors found two remaining tumors in Will's lungs, they prescribed a course of tablet medication which they hoped would get rid of them. Just before Christmas, 2019, however, his condition worsened.
As per Metro, dad Jason said: "Up to December there was no real progress and the tumors were growing, which wasn't good or bad news.
"But then he started retching and coughing up blood a few days before Christmas. We took him to the ER because he seemed not well at all.
"They did an x-ray and found there were new tumors and they had grown to a significant size. They were so big they caused his lung to collapse.
"We had a meeting with our oncologist and he said there was no more curative treatment available to us. He gave Will months to live."
The family went on a Disney-themed cruise organized by the Make-A-Wish Foundation, and then realized a fundraiser for Will had raised almost $16,000. Jason and Heather immediately put their heads together to make Will's dream bucket list become a reality.
The bucket list
Jason said: "We just couldn't believe that people had given us so much money and it really did mean a lot to us. We set off in February and headed straight to Arizona to visit Heather's family, who live on a ranch.
"Will rode a horse and did archery, which are two things he's always wanted to do. The we headed to the Grand Canyon and the kids saw snow there for the first time, which was an amazing experience.
"Then we went on a great safari trip on our way to Las Vegas. Will saw some amazing animals up close and he loved it.
"Vegas was insane. We drove a McLaren super car at 140mph at the Exotic Speedway and Will just smiled the whole way through. We also played video game arcades and just had a blast.
"Then it was off to California to go to Disneyland for three days and when we were there we were just showered with love. The Never Ever Give Up Foundation paid for us to go and we stayed in the most amazing hotel. Will was treated like a celebrity."
Since returning to Texas, Will has been on hospice care at home due to the coronavirus outbreak. Heather has said he now has a matter of days to live, but that the family returned home with "hearts filled with love and so many good memories".
Jason said: "I am just in awe of him. I don't think I could have gone through what he has. He has showed his strength from day one and we are all so incredibly proud of him."
Lord, wrap your loving arms around Will and welcome him into your garden when the time comes. We're so proud of this little boy and the brave fight he has put up.
Share this article to send your prayers to Will and his family ❤️