Taylor Swift is donating no less than $1 million to the relief effort tackling the tornados ravaging Middle Tennessee.
The singer uploaded a video to Instagram on Thursday wherein she described Nashville as "my home". She continued: "the fact that so many people have lost their homes and so much more in Middle Tennessee is devastating to me."
Swift included a link to the Middle Tennessee Emergency Response Fund, while donating $1 million of her own money to the effort.
A spokesperson for the 30-year-old confirmed the donation.
So far, 24 people have lost their lives as a result of the storms in the area. A tornado on Tuesday tore a 2-mile long path through Putnam County, killing 18 people, including five children under the age of 13.
Another storm then swept eastward from Nashville along a 50-mile path. That one killed a further five people, with another person losing their life in a county situated west of Nashville.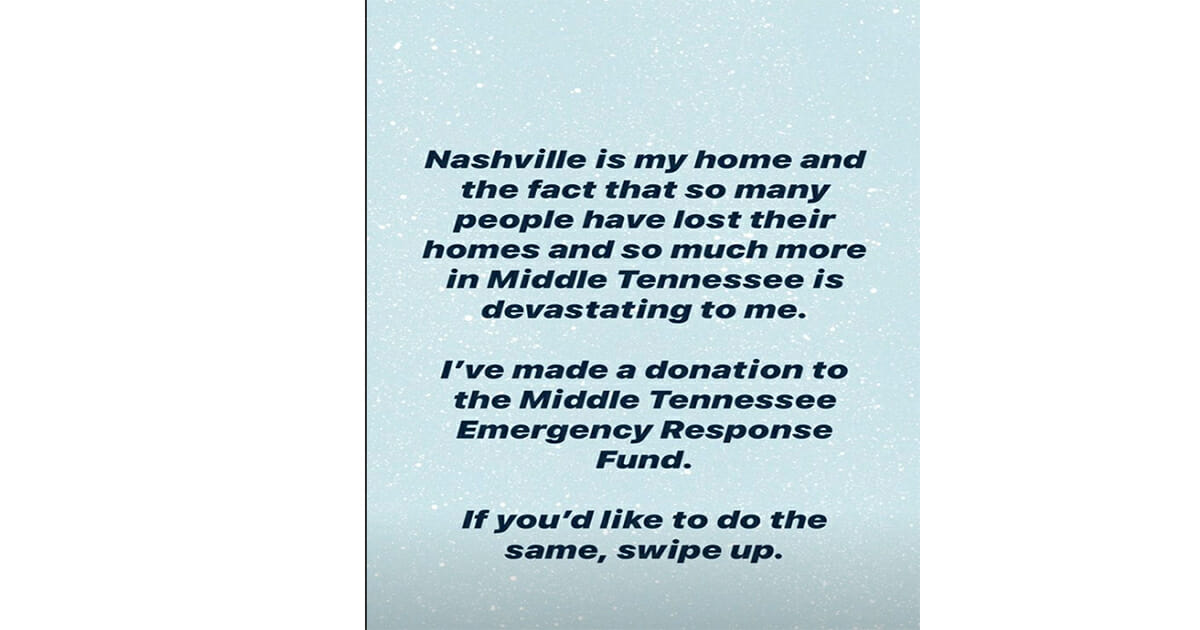 We're sending all our thoughts and prayers for the people in Middle Tennessee. We hope you can recover what you've lost.
Share this article to send thoughts and prayers too, and to praise Taylor Swift for her generous act.