Dax is looking for a family who will love them unconditionally because the last one that provided the 16-year-old a home for seven years no longer wanted them.
"It was nice, but then they like – they started not loving me anymore for who I was, being LGBTQ," the teen told News 4.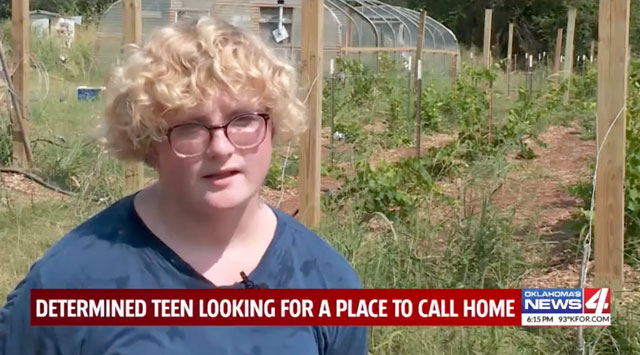 Seven years ago, Dax, who uses they/them pronouns, thought their life had been changed for the better. They were getting adopted, but just over five years after they went from foster care to a forever home, the teen from Oklahoma from themself without a family, again.
While the teen loves going to school and calls it their "getaway from home," it doesn't replace a family and a home.
Dax isn't asking for much in their new family.
They're hoping the next family that steps up to the plate is a same-sex couple or who at the very least "is very understanding of my situation."
They also hope their new family will be up for the occasional adventure too.
"Give me a chance," Dax said. "I'm open minded. I care about a lot of different kinds of people."
If you are interested in adopting Dax or any child, contact Oklahoma's DHS hotline at 1-800-376-9729 or visit their website to start an application.
It breaks my heart that someone thinks they could return a child they adopted. I hope Dax finds a loving family.
Please share the story on Facebook.