Marine Sgt. Nick Walsh was crazy about his car, a 1991 Ford Bronco. So much so, in fact, that he vowed one day he'd pass it down to his son, as an heirloom of sorts.
That pledge was seemingly torn asunder, however, when in 2007 Sgt. Walsh was killed by sniper fire while on deployment in Iraq. He was just 26-years-old. His son, Triston, was but four.
Triston's mom, Julie, kept her husband's car, though the years took their toll on it. It steadily began to deteriorate in condition, and Julie knew there would soon come a time where it would no longer be of any use. She took to Facebook, as much to explain the predicament as to ask for advice. Should she sell the car before it became worthless to anyone? Or should she keep hold of it and risk it becoming nothing more than a sentimental assembly of parts?
Not in her wildest dreams could Triston have guessed what sort of response she would get …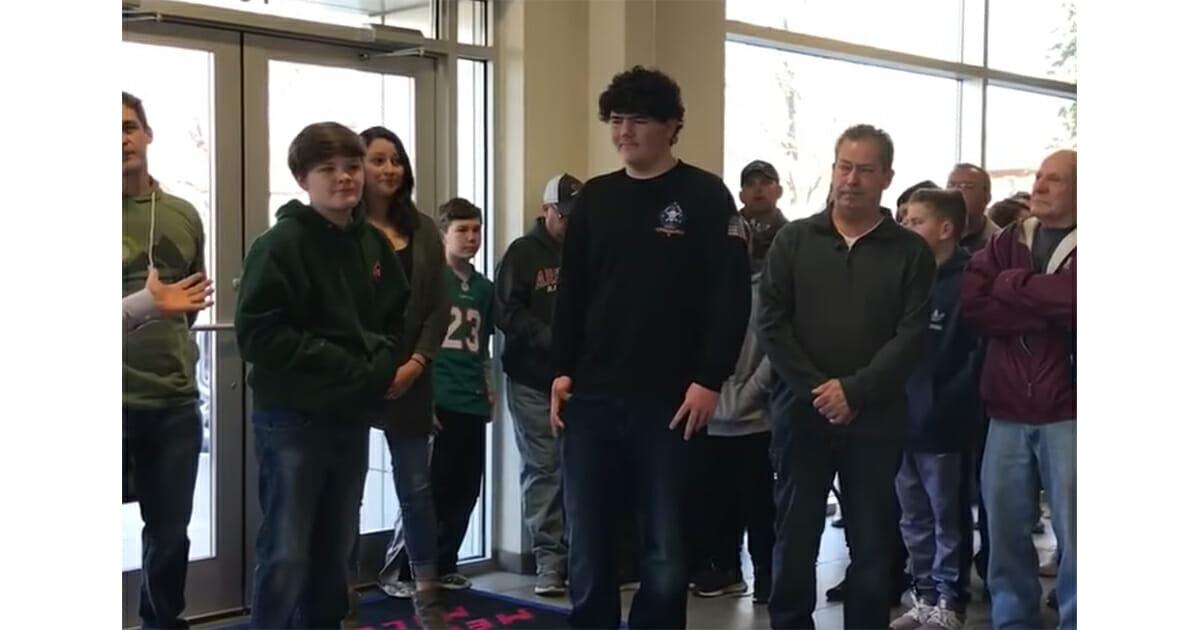 As word spread, local businesses got involved, as well as mechanics and dealerships offering to restore Sgt. Walsh's old car at no cost.
The big surprise
Julie wanted to surprise Triston on his sixteenth birthday, and took things one step further when she told him she planned to sell the Bronco so that she could buy him a vehicle that actually worked.
Triston was left inconsolable. He'd had his heart set on driving his dad's car for as long as he could remember, and was so disappointed with his mom that he refused to even talk to her for two weeks. Deep down, Triston felt the car would bring him closer to his hero dad – he simply couldn't understand how his mother could dispense with it.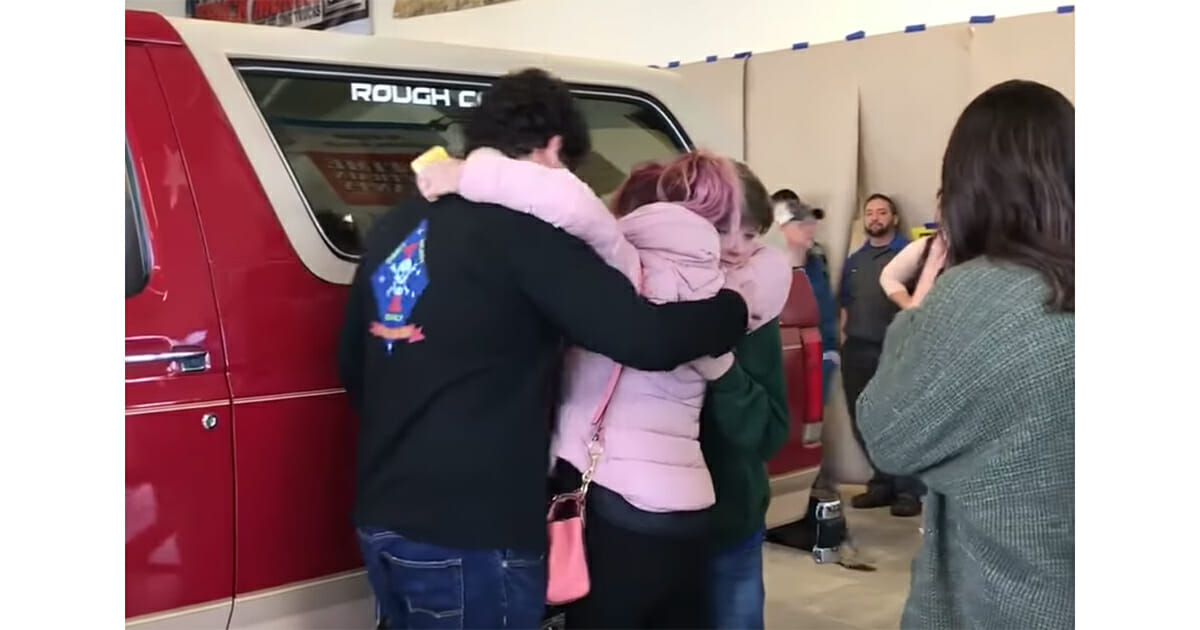 Of course, Julie had a trick up her sleeve, and arranged to have the moment she presented it to Triston filmed.
In the video below, you can watch Triston being taken to a car dealership under false pretences … and the instant the curtain is pulled back to reveal his real birthday surprise.
Well, that certainly brought a tear to my eye. Rest in peace, Sgt. Walsh, we hope Triston gets as much from your old car as you did.
If this video put a smile on your face, share the article on Facebook to spread some joy today.