There are a million and one reasons as to why someone might want to lose weight.
It could be for the health benefits, it could be to fit into certain size clothes, it could be simply because of the social stigma attached to being overweight.
For Josie Desgrand, a teenager from Australia, it was Instagram. At just 16-years-old, Josie tipped the scales at 280Ibs and knew something had to give. Unhappy with her body, she was constantly reminded of how other girls looked as she scrolled through her Instagram feed and saw slim, attractive models smiling back at her.
She'd tried diets before, but her failure to stick to them left her on a spiralling staircase of self-pity and excess junk food.
Eventually, she decided it was time to put her foot down …
Speaking to Bored Panda, Josie explained her 'Eureka!' moment.
"I went into my room and stripped down to my underwear," she said. Then she made a deal with herself. "No longer fat Josie."
"I took pictures of myself at different angles, excited for my next weight loss journey. I used tape measure and wrote down my dimensions knowing I had a long way to go, but I wanted to track every change, no matter how small."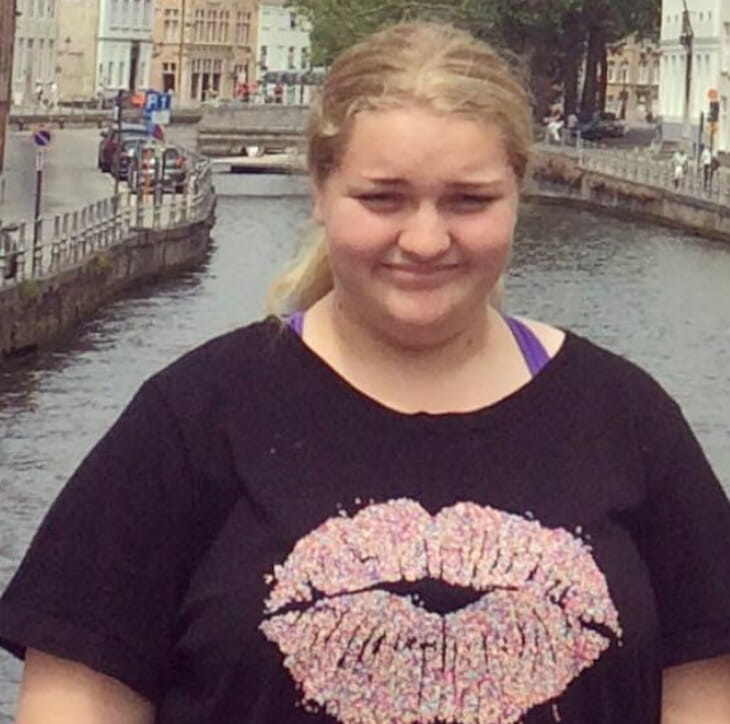 Josie set herself small targets and began to keep track of he progress. Before long, the 16-year-old noticed changes here and there. She adopted a low-carb, no-sugar diet and upped her water intake.
Alongside her dad – who joined her weight-loss journey by shedding the pounds himself – she was able to slim down to 198Ibs through dieting alone.
It was then that she kicked things up a notch by joining a gym.
She said: "Working out at the gym gave me the extra push to reach my goal weight."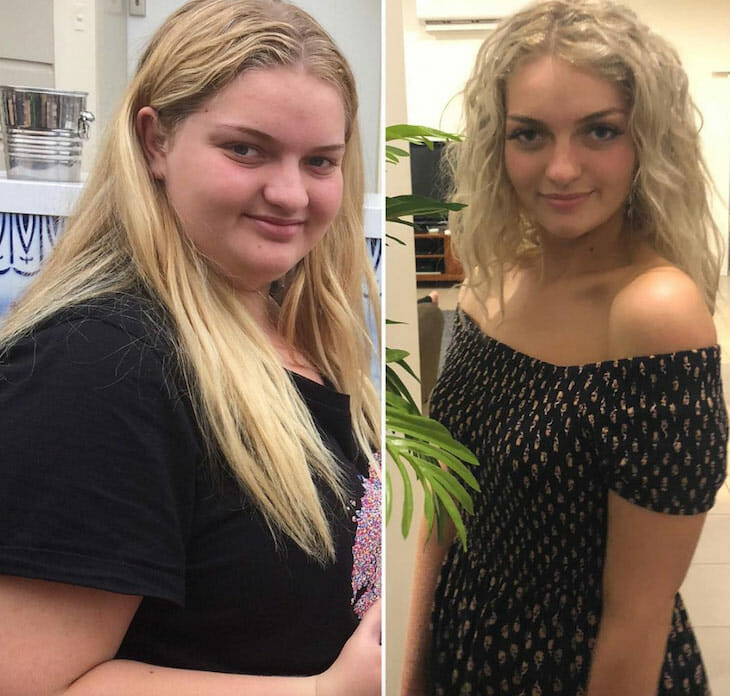 Instead of being a source of envy and depression, Instagram became one of Josie's strongest motivators. She began to accumulate followers who not only wanted to see her transformation, but also take tips and advice.
"I shared my meals and progress on my Instagram account @nolongerfatjosie. My followers quickly grew, and each was more supportive than the last. 'You look great!' They wrote. 'Mmm, do you have the recipe?'"
"With people from all around the world along for my journey, I never thought about quitting. Putting aside an hour each night, I responded to every person. Being in their position before, I now wanted to help as many people as I could. 'Keep going,' I would write back when someone thought they couldn't do it anymore."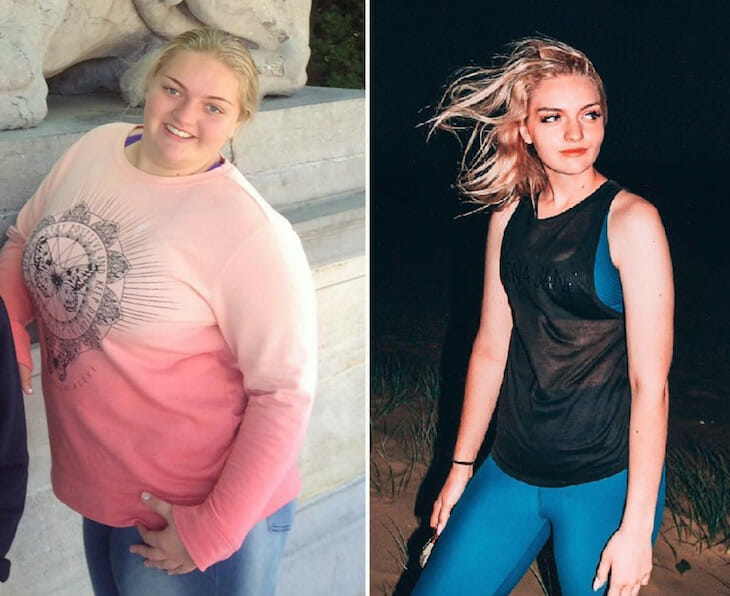 The change
Today, Josie weighs in at around 138Ibs, less than half her previous weight. What was initially a diet ended up becoming a lifestyle alteration Josie has reaped the benefits of.
Don't believe us? Just check out the pictures below:
What an incredible transformation by an extremely determined young woman. She's an inspiration for people looking to change all over the world.
If you're impressed by Josie's weight loss, share this article on Facebook. You never know, you could motivate someone else to work on their own goals!
Congratulations, Josephine. You look gorgeous!