A video depicting a toddler raising her hands as police officers point guns at her parents is taking the internet by storm.
According to reports, Tallahassee police were arresting a couple suspected of shoplifting and believed them to be armed.
A concerned bystander caught the moment the couple were apprehended on camera, but had no idea when she began filming that her footage would be so poignant …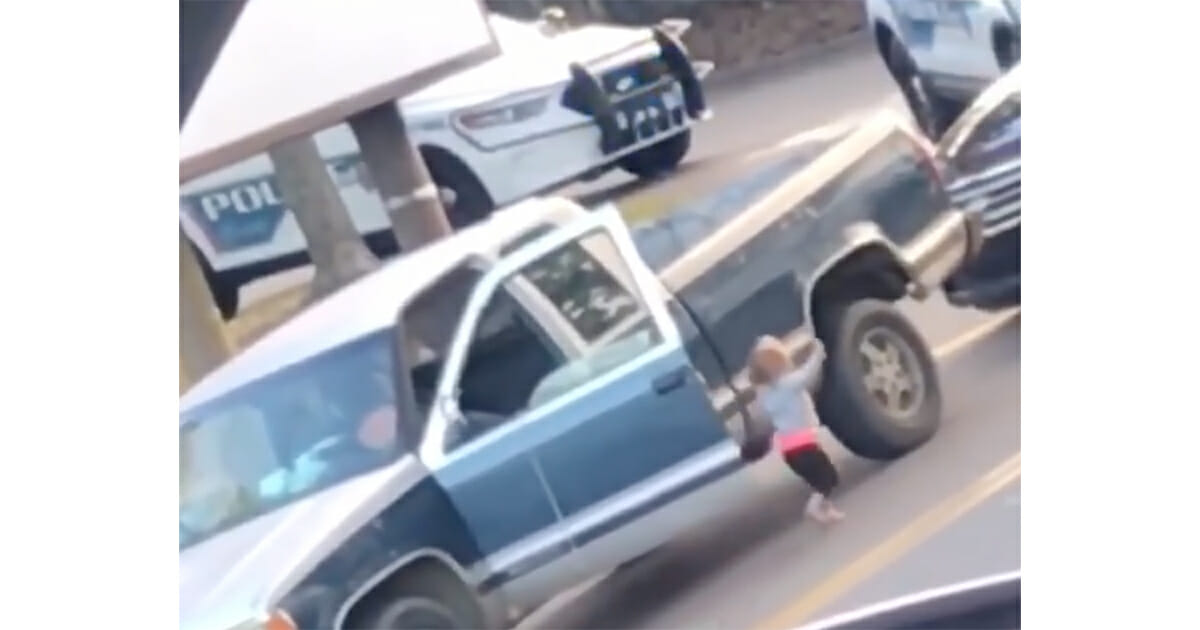 As per MailOnline, the video depicts cops surrounding a vehicle outside a department store in Florida.
The child's father had been detained by the police when his young daughter clambered out of her seat and wandered towards the guns.
In the video, a voice can be heard saying: "She's trying to get out but she can't because she's little. She is out. Oh, she's holding her hands up. Oh my God, look at that. Oh my God."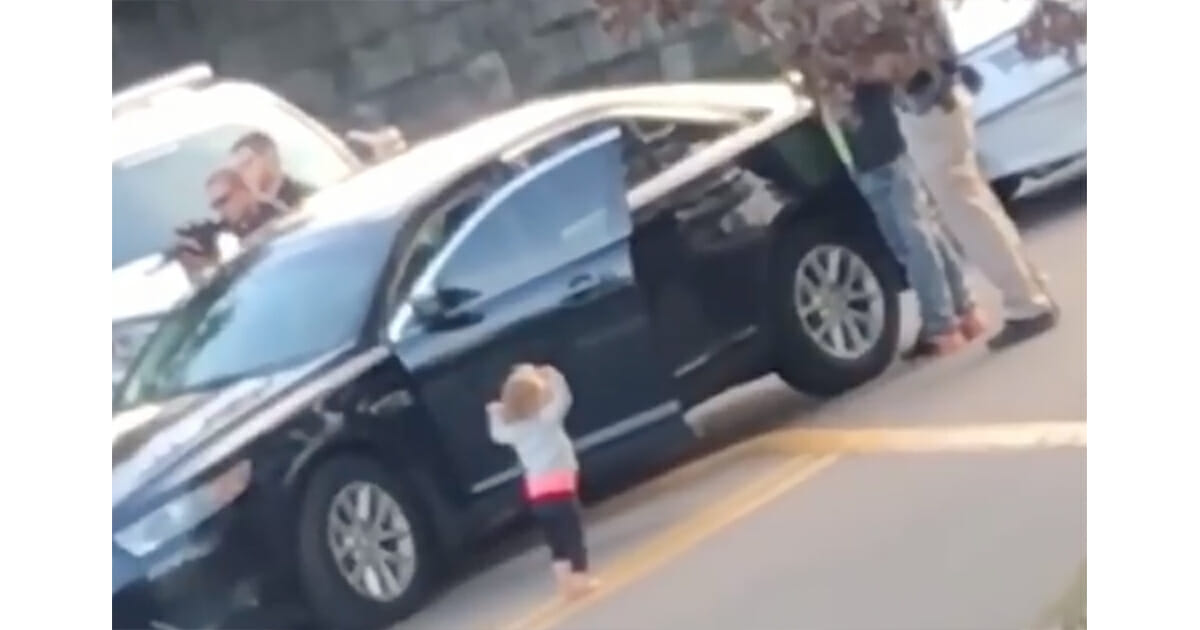 At first it seemed as though the officers had their guns trained on the girl herself, though it later becomes apparent that their weapons are still fixed on the vehicle.
According to TPD Chief Michael DeLeo, footage from 10 body cameras was reviewed, and the police have subsequently released a video on the City of Tallahassee Police Department Facebook page in a bid to show the efforts made by the officers to be compassionate.
Watch the video here:
Chief DeLeo said of the situation: "The body camera footage shows the officers' concern for the children and their compassion as they permitted the mother to care for the children.
"The mom, who is a suspect, asks an officer to hold her 2-year-old as she retrieves the infant from a car seat.
"I am proud of how officers handled the situation, how they adapted when they became aware of the children, the level of concern and compassion they showed to the family."
What do you think the footage? Did the police handle the situation correctly?
Share this article so all your friends and family on Facebook can see the video too!