Ashton Kutcher has made a career for himself as a Hollywood star. Having featured in such films as Dude, Where's My Car? and The Butterfly Effect – amongst many others – he's a recognisable face on the big screen, as well as having invested in several successful companies.
And yet there's so much more to the 40-year-old than meets the eye. He's used his fame and wealth to make serious inroads into tackling an abhorrent worldly problem.
Anyone who saw his now-famous appearance on the Today show can attest to this. Kutcher was asked by co-host Kathie Lee Gifford what they could be praying for him about with regards to his life. The actor, without pausing for a moment, gave an answer that truly stunned viewers and has since garnered plenty of attention of the internet.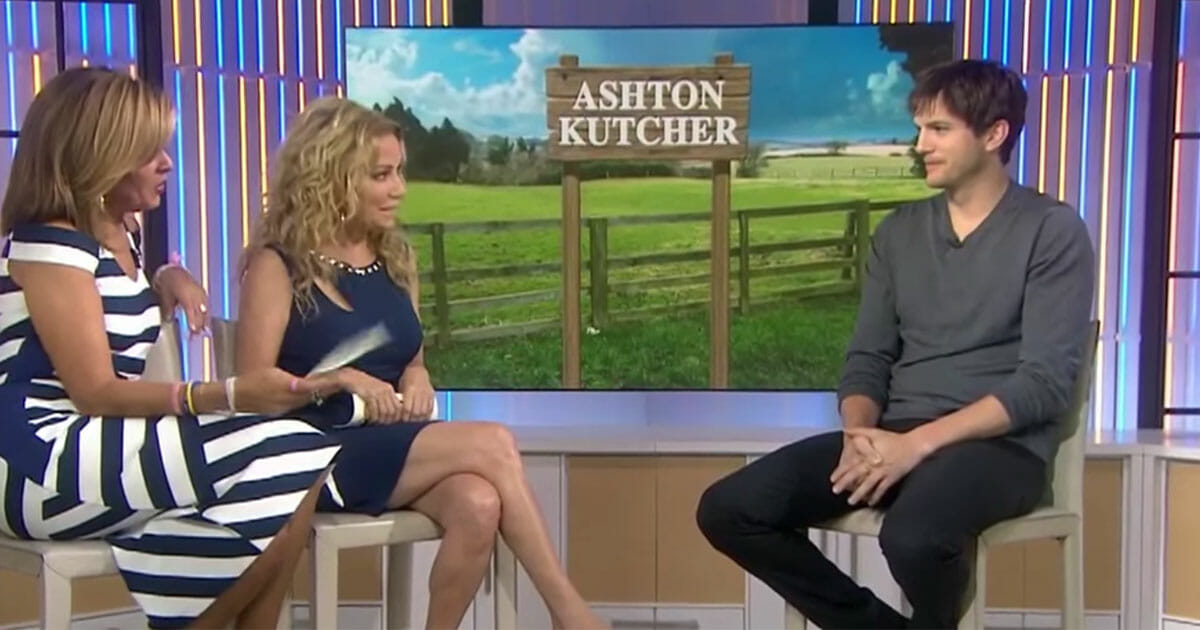 No sooner had Kutcher been asked what the hosts of the Today show could pray for him about, did he open up over an organisation named Thorn that he co-founded in 2008. Put plainly, Thorn builds digital tools to help combat human trafficking – an effort the 40-year-old has never sought any praise for.
When asked, the man himself replied: "You know what you can pray for me about? I've got something.
"I made a pledge that I was going to start fighting human trafficking. I started a foundation called 'Thorn' with my ex-wife and we're building digital tools to fight human trafficking.
"So basically, the purchase and commerce of human trafficking is happening online, just like everything else now. We're building digital tools to fight back against it."
In 2016 alone, the Thorn organisation was able to rescue over 6,000 trafficking victims and capture 2,000 offenders.
While his fight against human trafficking has yielded positive results, Kutcher has absolutely no plans to stop.
"I said to myself: I don't want to live in a world where these things are happening and I'm not doing anything about them."
The 40-year-old said that he had initially been siezed by the feeling of "wanting to find the guy who is raping a 7-year-old girl and just beat the (expletive) out of him, really take his guts out."
He went on to explain that he doesn't see his motivation slowing anytime soon, and vowed to continue fighting for the long-term future.
"That feeling won't change for me five or 10 or 20 years from now, wanting to take that guy to the woodshed won't change, fighting for that girl won't change," he explained. "So whether I'm tackling this on a large platform or am just a guy with a sign, I'll be doing this in 20 years."
Furthermore, the former Two and a Half Men star has set a new goal to completely eradicate child pornography online.
For the full Today show interview, watch the clip below:
Meanwhile, you can watch Ashton Kutcher in court talking about his ongoing struggling against child sex trafficking, below:
What a man Kutcher is! Just imagine the difference that could be made if all high-profile figures tackled issues with the same dogged determination. 
Help us spread awareness of Kutcher's magnificent efforts by SHARING this article with your family and friends. Show the world that you support the fight against human trafficking!