We may live in a world where disasters and acts of terror claim headlines every day, but there remain plenty of stories that serve to restore our faith in humanity.
Take Army Lt. Col. Robert Risdon, who recently went to Taco Bell to eat dinner. He had sat down to eat dinner when two young boys came into the restaurant aiming to sell homemade desserts in an effort to raise money for their local church.
Lt. Col. Risdon noticed the boys – one 9 and the other 13 – looked old, wet and hungry, and asked them if they had anything to eat for dinner. They told him they hadn't.
What happened next was captured on camera by another customer, who was so impressed by Lt. Col. Risdon's actions that he posted the clip to Facebook and encouraged others to share it.
Army Lt. Col. Robert Risdon is a father of two currently stationed in Fort Benning, Georgia.
When he saw two young boys walk into Taco Bell looking cold and wet, he asked them if they'd eaten dinner. They told him they hadn't, and so he took it upon himself to go above and beyond.
Fortunately, his next action was caught on camera by another customer named Jason. Jason then uploaded said footage to Facebook, accompanied with a post that read: "I was in a taco bell tonight when two kids came in trying to sell home made desserts for money.
"I over heard a soldier ask the kids if they were hungry and told them to follow him to the counter, he would buy them dinner. I had to video it and share. Our troops are always taking care of us. Thank u LTC Robert Risdon please please share this….I heard the little one say I want to be just like u when I grow up and saluted him."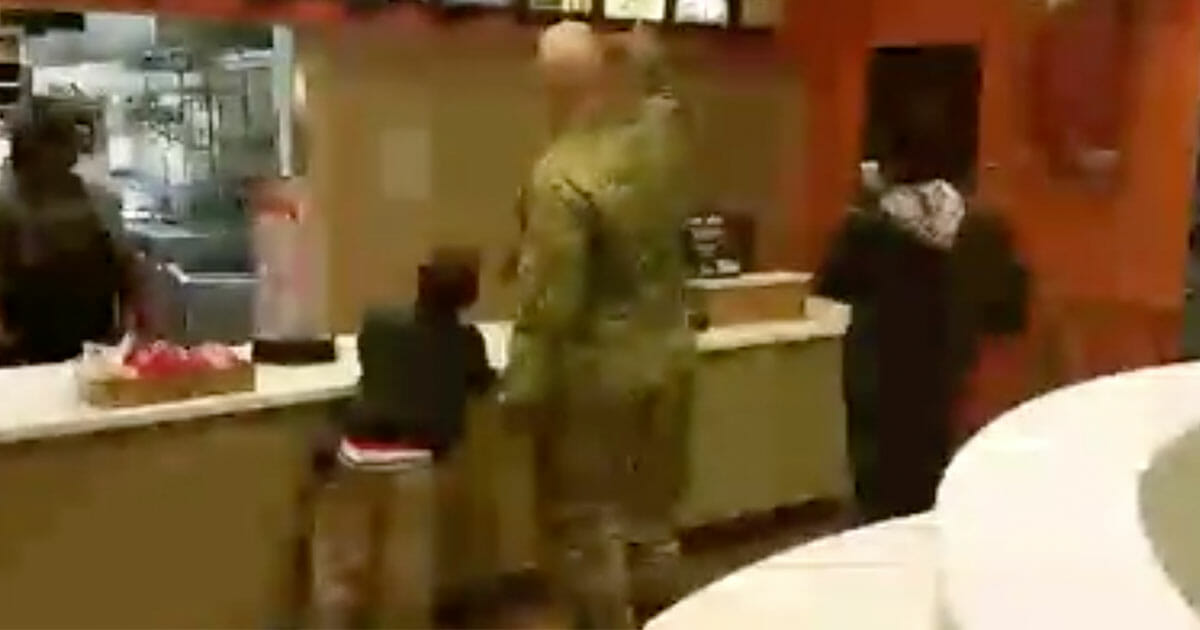 For Lt. Col. Risdon, the act was something he doesn't deem worthy of any special praise. He told The Huffington Post: "I'm kinda embarrassed and humbled by the praise and don't need it. I am a believer that we live in the best country in the world with the best people and that acts of kindness happen every day."
Needless to say, the vast majority of people who have seen the story on the internet disagree. The general consensus is that Lt. Col. Risdon should be justly placed in the spotlight for his act, and that's certainly something we can get behind!
So, help us show appreciation for Lt. Col. Risdon by SHARING this story with your family and friends on Facebook.
We need more people like him in the world, whether he accepts the praise or not!