A wedding day should be a day of unforgettable memories; of joy and love to be cherished in all the years to come.
Which is why it's no surprise people plan things to the extent they do. From the music to the flowers, from the accessories to the seating arrangements, everything is tailored so that there are no unpleasant shocks on the big day. In an ideal world things run like clockwork from start to finish.
When Neil and Tricia were set to tie the knot, they believed their day would go as such. Little did they know the guests had organized something of their own …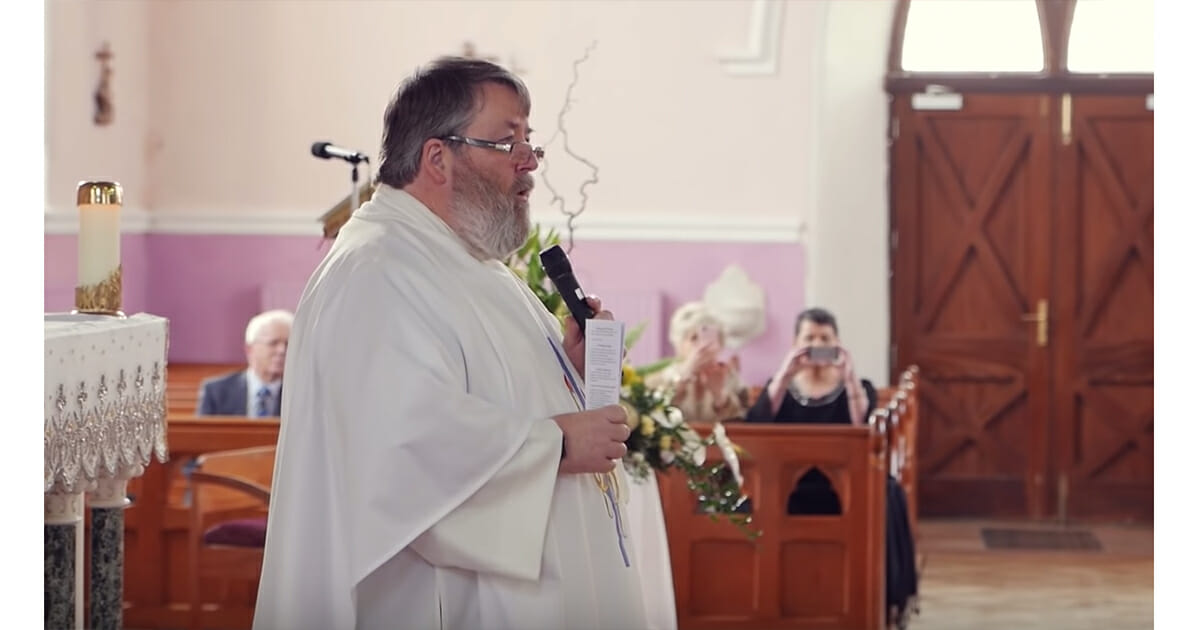 The newlyweds had already completed their respective walks down the aisle and were steadily working their way through their vows.
Only, their guests were of a mind to spring a surprise, and had been working secretly behind the scenes to ensure their plan was exacted. So it was that halfway through the vows a light voice piped up from a pew far behind them.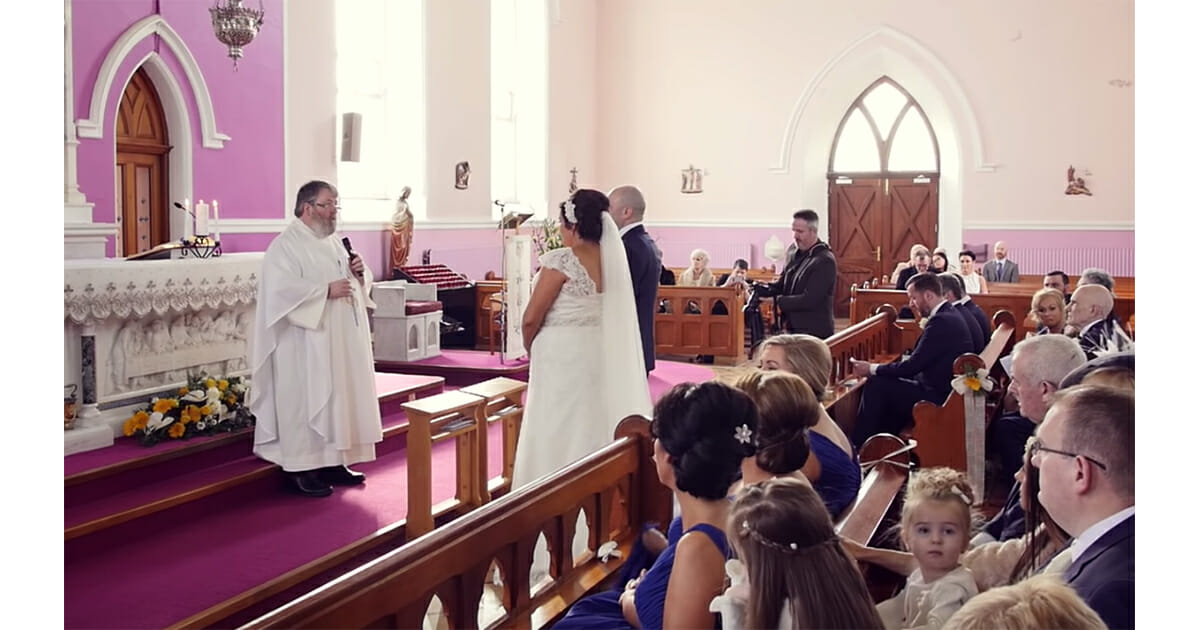 Fortunately, it wasn't any jilted former lover, nor was it anyone aiming to disrupt proceedings. Instead, it was a flash mob designed to celebrate Neil and Tricia's union.
Of course, it was kept appropriate – they sang a beautiful rendition of "How Great Thou Art" – but that didn't make it any less special.
In fact, the performance was delightfully received by husband and wife, giving them a memory that will last a lifetime.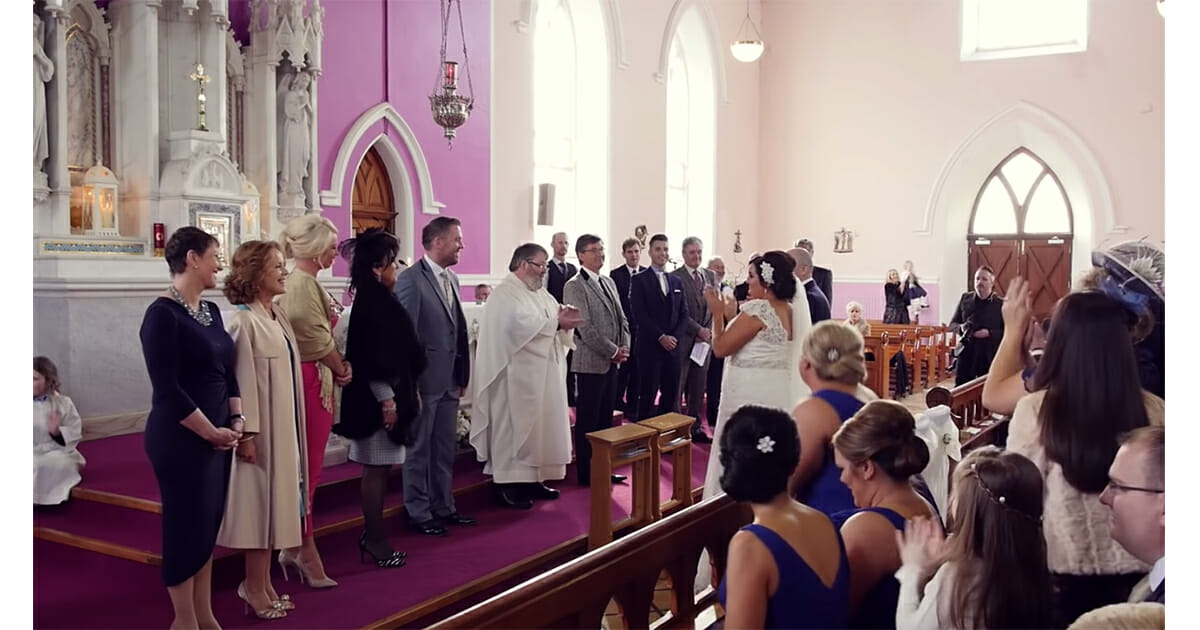 Tricia was left in tears by the rendition, whilst Neil's smiles simply couldn't be contained.
To watch the emotional video in question, see below:
What an incredible thing for these guests to do! We wish Neil and Tricia all the love in the world.
If you liked this flash mob, share the video on Facebook to spread some cheer today.