This pandemic has put a huge strain on families as we do all we can to keep our elderly relatives safe.
While it's important that those at higher risk stay away from large groups of people those elderly people suffering with dementia don't always understand why they can't hug their loved ones.
One in 14 people over the age of 65 have dementia in the U.K. while the figure is one in 10 in the U.S. The degenerative disease takes its toll on sufferers' memory and language abilities.
Those that have dementia have an incredibly hard time understanding situations around them making this pandemic an even tougher situation for them.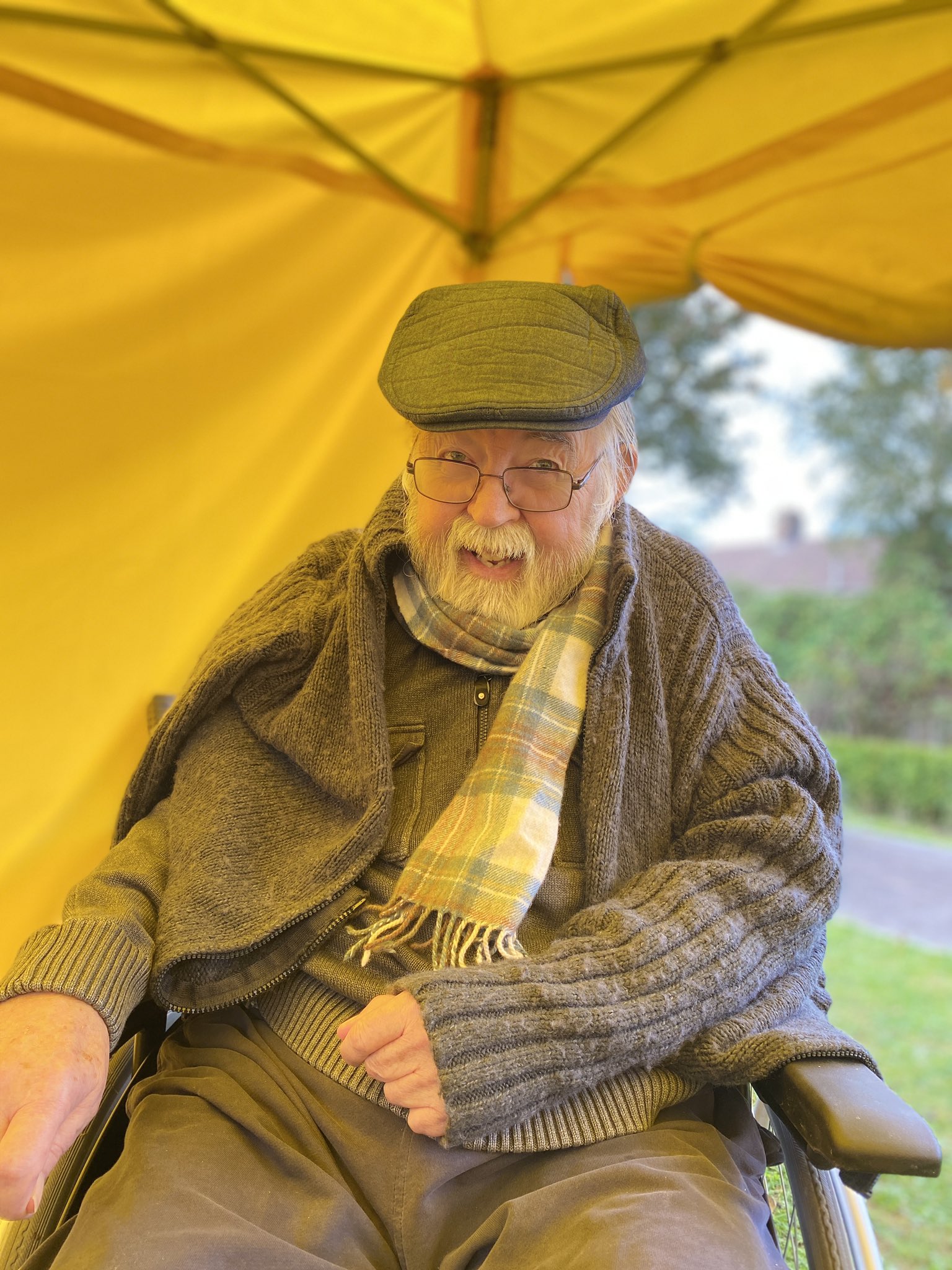 Dave Stallard has severe dementia and lives in a care home in West Sussex. His wife Irene had been visiting him twice a day and taking him out before the pandemic.
But between March and July the couple, who have been married for more than 50 years, couldn't see each other at all.
Since July Irene has only been allowed to visit her 79-year-old husband for half an hour every two weeks, sat 6 feet apart outside his care home.
A heartbreaking image showing Irene kneeling so she can be on the same level as her husband looking at him through railings has gone viral, showing just how much of a strain this is putting on families.
Irene has to do this any other time she wants to see her husband, a former railway engineer. Having to kneel down and peer through railings to tell the man you've been married to for more than 5 decades who is suffering with dementia that you love them is a terrible situation.
The couple's daughter Miranda Gore-Brown described the situation as "inhumane" and is calling for more rapid tests so her mom can be close to her dad.
Mrs Gore-Browne, a finalist on the first season of "The Great British Bake Off", said: "Every day that goes by without testing is a wasted day when people could be together. The lack of human contact is so cruel.
"My mum should be given the same priority as a key worker and given routine testing so she can visit him. Rapid testing could transform the situation.
"It is heartbreaking for my mum and has been so incredibly hard for her, thinking of all those hours where she would be able to sit chatting to him and holding his hand.
"I'm really conscious that his time is running out. We have been lucky as he still knows who we are and his face lights up when we visit. Dad is really missing us and feels a sadness. He asks if we can visit more, and we have told him we want to be we can't."
Miranda praised staff at the care home who have done all they can to help the family see Dave while keeping him safe.
"If we hadn't been able to do that and look over the railings we wouldn't have been able to see him for five months."
British newspaper the Daily Mail has launched a campaign calling on U.K. politicians to allow care home residents to reunite with their loved ones for Christmas.
Kate Lee of the Alzheimer's Society said the U.K. government had the power to give the "best Christmas gift of all" to people with dementia in care homes.
"By stopping care home visits you remove the one thing many live for, the love of their family and friends. People die of loneliness, of lack of love, of losing the things that matter most to them.
"Specific family members must be established as key workers, on an equal footing to care staff, given regular testing to ensure that they can visit properly, safely and with vital, physical contact."
I really hope the U.K. government can introduce rapid testing for those families separated from loved ones in time for Christmas.
Those with dementia living in care homes are vulnerable and deserve to have their family around them at this important time of year. It's a heartbreaking situation.
Please share if you agree.