Companionship is a basic need for the vast majority of humans.
It's a sad reality that as we grow older we lose touch with many of the people who have been present throughout our lives. That can include family as well as friends, and thus leave the elderly feeling lost and lonely.
96-year-old WWII veteran Duane Sherman knows exactly what that feels like. As per The Press-Enterprise, his wife of almost six decades passed away in 2011.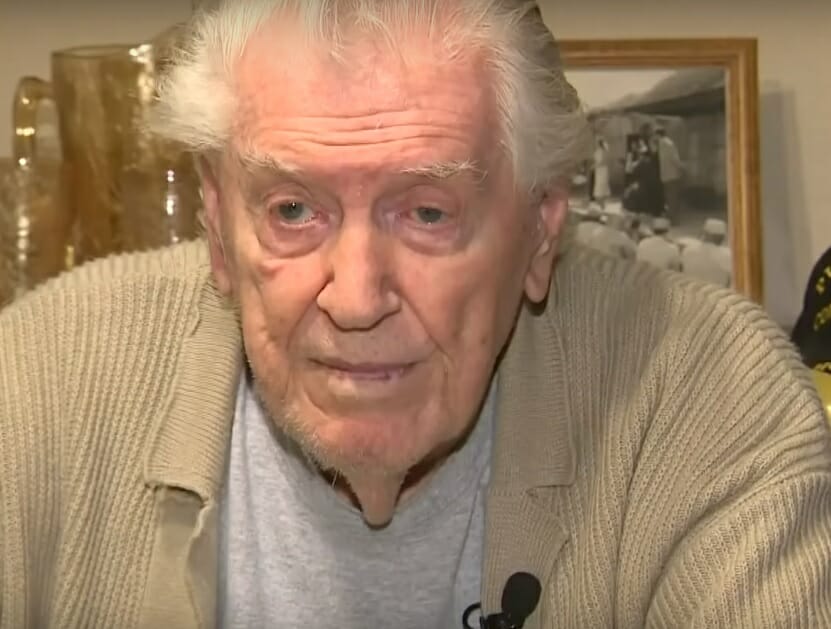 After the death of his wife, he was left living in his own bubble. His daughter, 65-year-old Sue Morse, contacted him, but aside from that the only things to show up in his mailbox were bills and junk mail. Duane was struggling.
He explained to Inside Edition, "All my friends are gone." I guess that's the unfortunate by-product of living to nearly 100.
Having noticed her father's plight, Sue decided she wanted to do something nice for his birthday. She used social media to reach out to friends and strangers alike, imploring them to send him birthday cards and well wishes.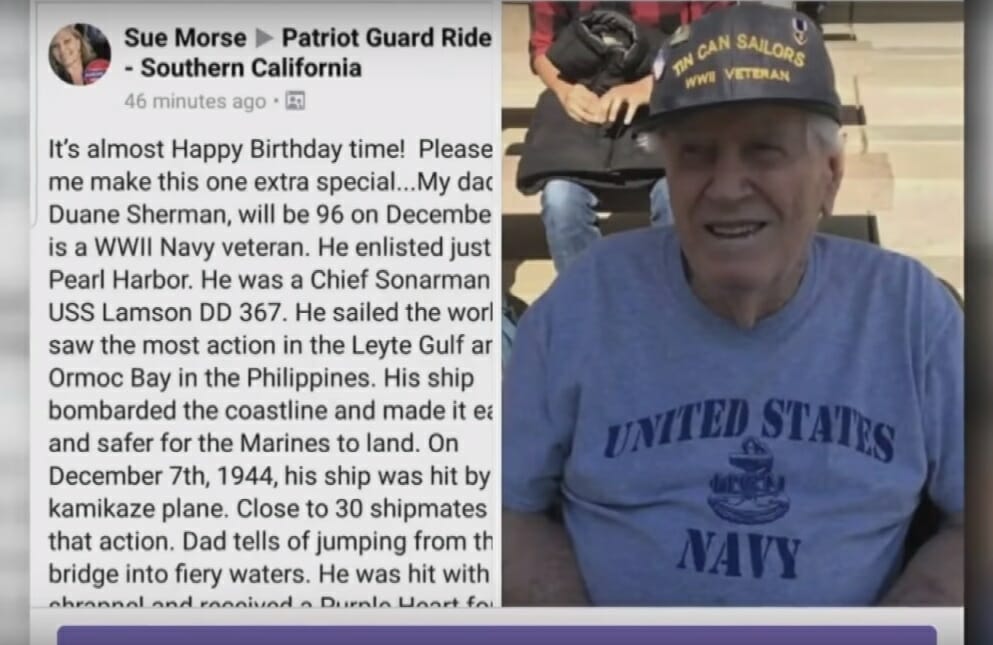 KHOU reported that Sue was expecting around 160 cards to come back. The reality, however, was beyond her wildest dreams.
Two weeks after his birthday on December 30, Sherman had accumulated the better part of 60,000 cards and letters from all 50 states. Veterans, students, and even inmates had answered Sue's call.
It was more than just cards that arrived, too. One person sent an American flag that had flown over Pearl Harbor. Not only that, but people visited as well.
10 navy chiefs from San Diego drove all the way to Fullerton, California to celebrate Duane's big day.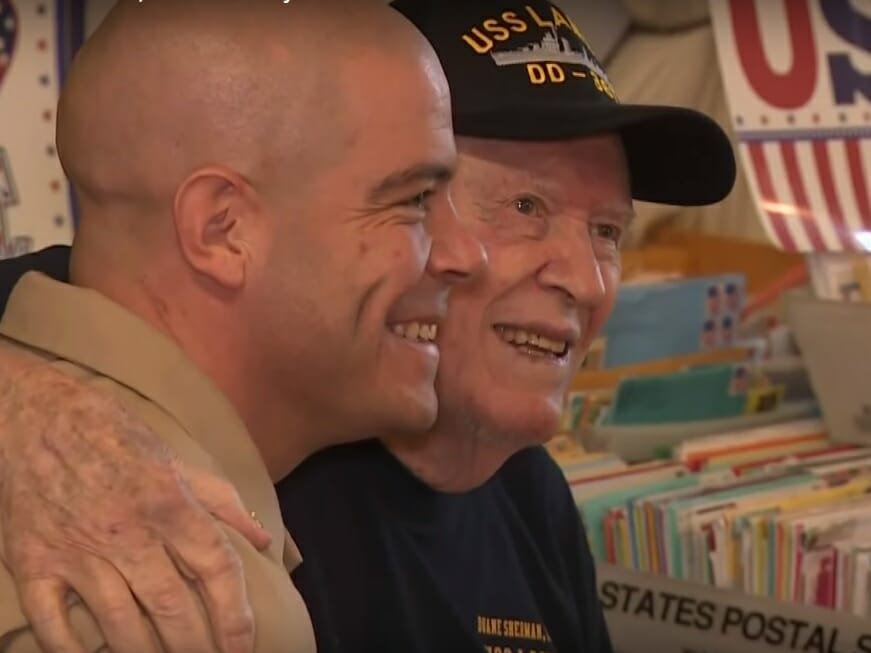 Sherman said: "It was very gratifying. It was hard to believe."
And the best part about the whole thing? Sherman isn't anywhere near through with all the cards. The Post Office is holding even more for him to pick up, while a friend is attempting to help him store the others.
What a brilliant, feel good story. It certainly restored much of my faith in the power of compassion.
Duane truly deserves a happy birthday – and we're thankful he got it! 
If this story touched you, share this article to wish Duane Sherman a very happy birthday.