A 12-year-old boy is cancer-free thanks to an extremely selfless act from his older sister.
Earlier this month Colton King got to ring the cancer-free bell at AdventHealth for Children in Orlando, Florida after learning the bone marrow transplant he received from his 17-year-old sister Kaylee worked.
"They said he is cancer-free. There's no sign of leukemia and I just started bawling like I couldn't even speak," the siblings' mom Stacy King said.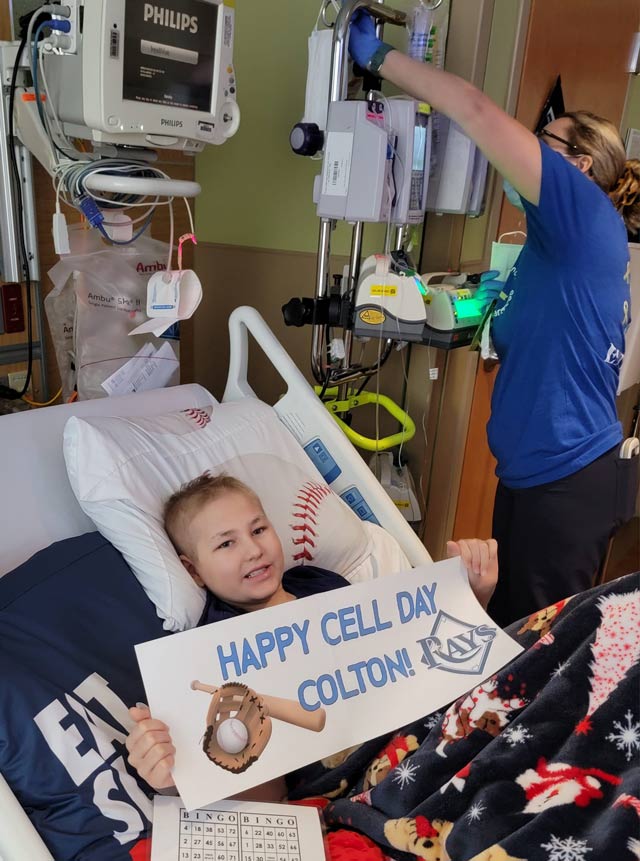 "It became such a relief and so much stress was lifted off because the transplant took," Kaylee said.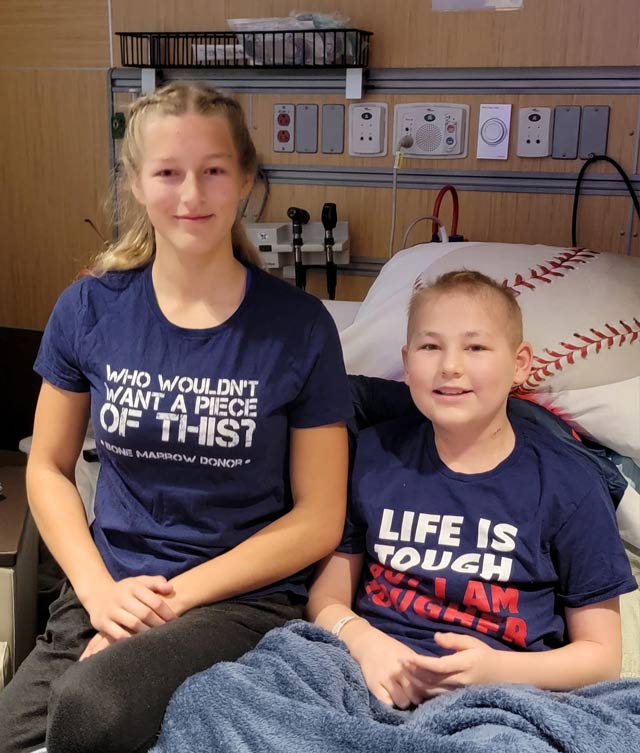 The medical nightmare began last summer when a typically active Colton became tired faster than usual. It was on his 12th birthday in July when he received devastating news.
He had been diagnosed with an extremely rare form of leukemia and would need a bone marrow transplant.
However, it wouldn't be until several months later the family would learn that big sister Kaylee was a perfect match.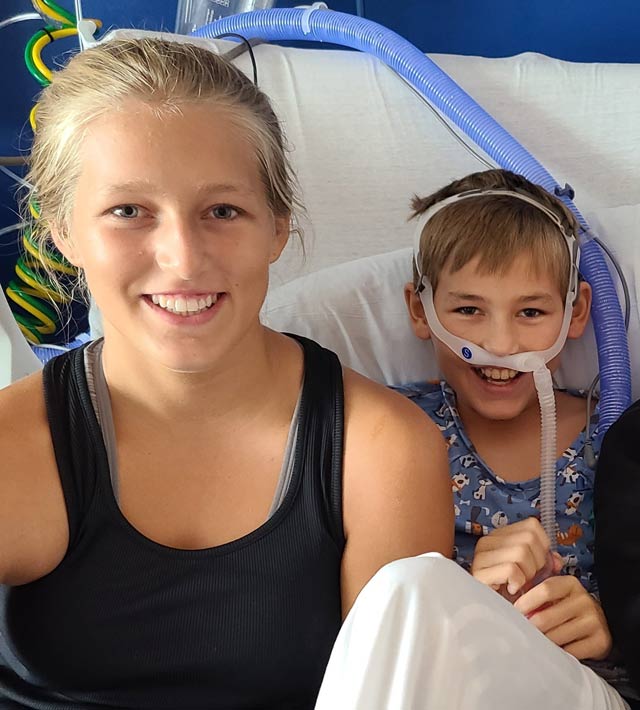 "We were so incredibly relieved. When Kaylee and her dad were driving here, I was just praying, God, keep them safe, get them here safely because at that point Colton's immune system had been wiped out, and he needed Kaylee's," Stacy said.
READ MORE:
On January 4 Kaylee underwent a procedure where doctors extracted her bone marrow. The following day her brother received the life-saving transplant.
Once the procedure, which is similar to a blood transfusion, was complete all the family could do was wait and see if Colton's body accepted his sister's bone marrow.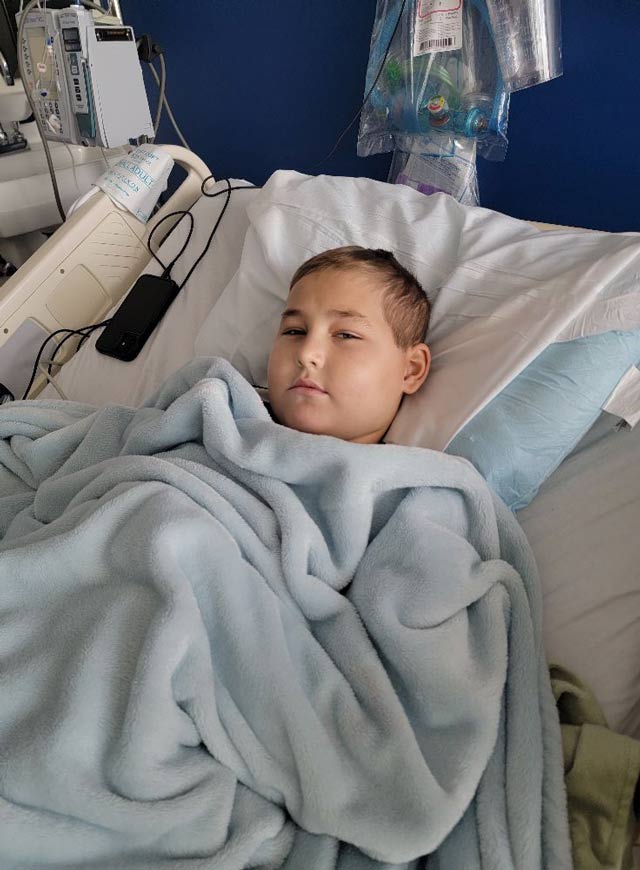 It wasn't until recently that the King family learned that the transplant was considered a success.
"I said 'Buddy you have no more leukemia, like your cells are 100% Kaylee's, and you are cancer-free,' and he just kind of broke out into this. You could see the relief in his eyes and on his face and he broke out into a big smile," Stacy said.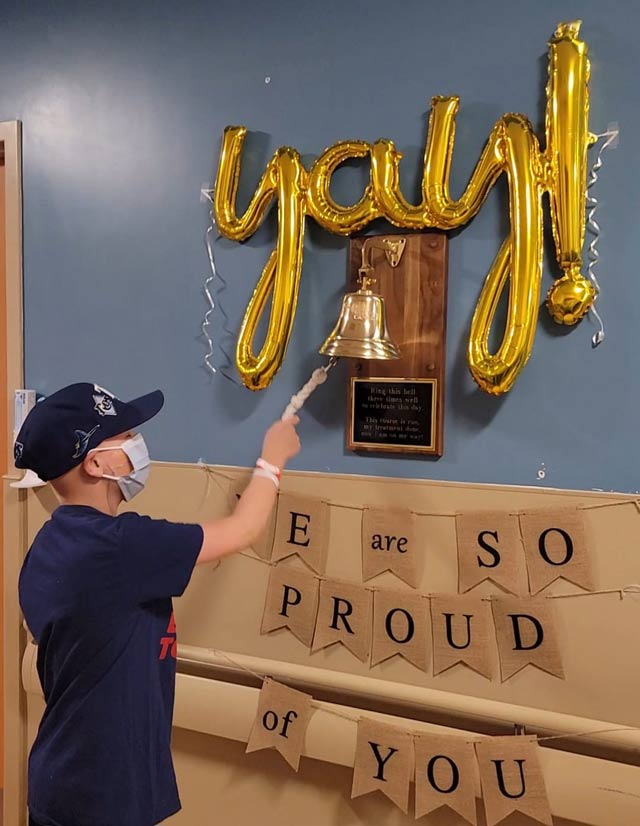 While he's currently cancer-free and much healthier than he was just a few months ago, the 12-year-old has an extremely weak immune system.
"His bone marrow will get checked again in a month and in two months. He will have a final bone marrow biopsy in 1 year. The first 100 days and then 1 year are the two big markers and things to get through! Please continue to pray fervently the next 70 days and then year that his body will continue to work as it is suppose to!" his mother wrote in a Facebook group.
After months in the hospital Colton has finally been released. He and his mother moved into the Ronald McDonald house next to the children's hospital where they will stay while Colton continues to recover.
"It means a lot to me. I know I probably can't grasp how big and important this is now, but the significance of being able to save my brother's life is not something I'll probably be able to do ever again," his sister Kaylee said.
Kaylee gave her brother the ultimate gift: the gift of life.
Please share this story and send a prayer to Colton as his body continues to recover.