Damar Hamlin, the Buffalo Bills safety who suffered cardiac arrest on the field during Monday night's football game, has made incredible progress since he was whisked away to the University of Cincinnati Medical Center.
On Thursday several people connected to Hamlin provided promising updates.
"He has been responsive, which is extremely positive — neurologically intact, is how the Bills reported it — and has been gripping the hands of those close to him," league insider Ian Rapoport reported on NFL Now.
Hamlin's teammate, cornerback Kaiir Elam, tweeted Thursday morning that the 24-year-old is awake and "showing more signs of improvement."
Agency 1 Sports, who represents Hamlin, also shared some good news and thanked everyone for their support over the past several days.
"The outpouring of support for Damar across the nation has been amazing. Thank you for the calls, messages and emails. Damar has made substantial improvement overnight. We are so thankful for all the first responders, doctors, hospital staff and everyone who has played a role in this process. Please continue to pray for Damar and we will provide updates as they are available."
Hamlin suffered cardiac arrest after tackling Cincinnati Bengals wide receiver Tee Higgins during the first quarter of Monday night's game. Initially it appeared Hamlin was uninjured, but seconds after he stood up he collapsed on the field.
According to his family, he had to be resuscitated twice.
"His heart had went out so they had to resuscitate him twice. They resuscitated him on the field before they brought him to the hospital and then they resuscitated him a second time when they got him to the hospital," Hamlin's uncle, Dorrian Glenn told CNN.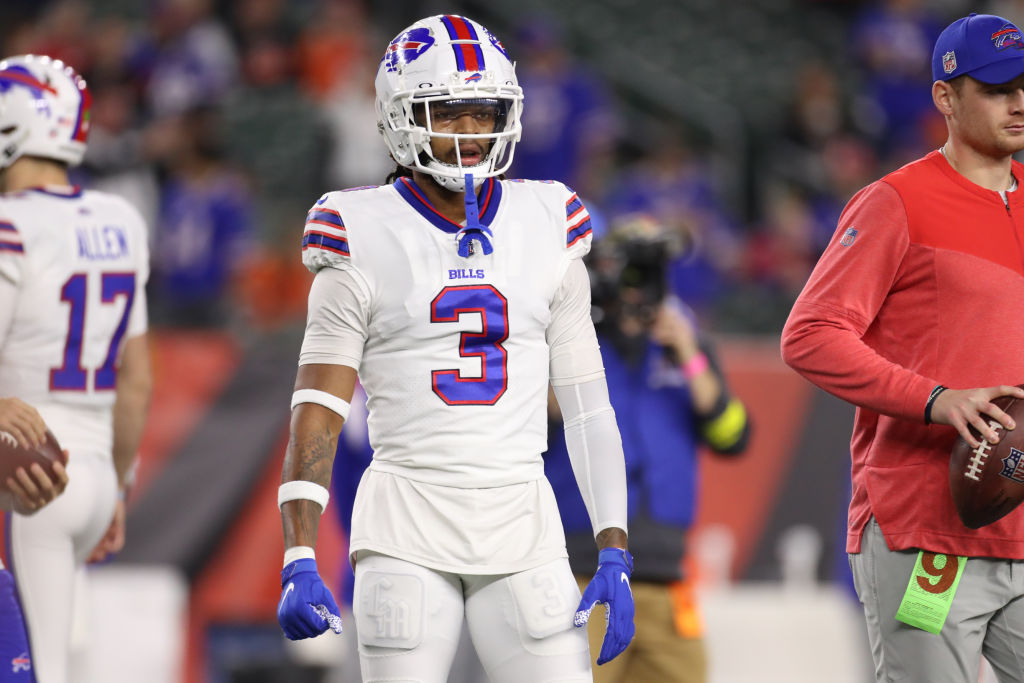 On Wednesday the Bills reportedly heard from Hamlin's father, Mario Hamlin, via Zoom.
He shared that while his son was still in the ICU, he was making progress.
Damar Hamlin is not out of the woods yet. He still has a long road ahead of him and needs all the prayers he can get.
I hope he is able to make a complete recovery.
Please share this on Facebook and wish him well.