Joe Garcia, the husband of one the elementary school teachers killed during the Uvalde massacre, has died after suffering a heart attack.
Family members told local news that Joe died two days after his wife of 24 years was murdered at Robb Elementary School.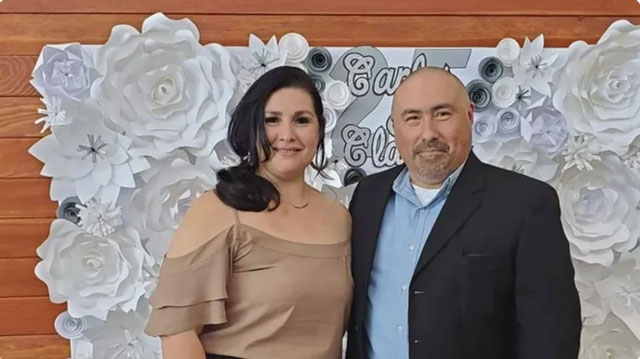 Irma Garcia was one of 21 people who were killed Tuesday when a gunman entered a 4th grade classroom and began shooting. Irma and fellow educator Eva Mireles, who was also killed, shielded their students during their final moments.
Following the tragic news of Irma's death, her nephews shared tributes and called upon others to remember their aunt as a hero.
However, just days later they returned to social media with another heartbreaking update. Their uncle, Irma's husband, had died.
"EXTREMELY heartbreaking and come with deep sorrow to say that my Tia Irma's husband Joe Garcia has passed away due to grief, i truly am at a loss for words for how we are all feeling, PLEASE PRAY FOR OUR FAMILY, God have mercy on us, this isn't easy," John Martinez wrote.
John's brother Joey also paid tribute to his aunt and uncle, who were parents to four children, by remembering them as people with the "purest hearts ever."
A GoFundMe, which was set up by Irma's cousin, shared that Joe died Thursday morning.
"I truly believe Joe died of a broken heart and losing the love of his life of more than 30 years was too much to bear," Debra Austin wrote.
How can this possibly get any worse? Please keep all these families in your prayers, and let us see some change so no other family has to experience this terrible heartache.