This year has been extremely tough on everyone, so some have taken it upon themselves to spread little acts of kindness within their community to help make people's days a bit brighter.
Unfortunately for one family, their act of kindness came at a deadly cost.
Sofia Burke told CNN's Don Lemon that every member of her family became infected with COVID-19 after her mother gave a ride to an elderly friend.
"My mother let her guard down for one moment," Burke said. "And in that swift moment my entire family was affected."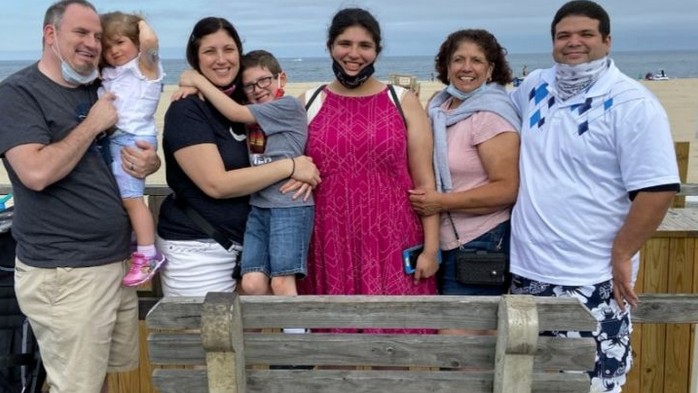 Burke, who is a nurse in New Jersey, lives with seven other family members and had been extremely careful since the beginning of the pandemic.
But in November, when her mother gave a ride to an elderly friend, who was sick with what they believed was a cold, everyone in their family became ill.
Her mother was hospitalized for nearly a week and needs oxygen for completing even the simplest tasks. Burke's brother, her husband and their three children, ages 2, 6, and 20, were all infected as well.
Sadly, Burke's 93-year-old father died while on a ventilator.
The New Jersey nurse remains in the hospital.
A GoFundMe has been set up to help the family with medical expenses and funeral costs.
"I understand that everybody needs to survive, and I understand that financial hardship is real, too, and painful," she said. "But … wouldn't you want to walk away with your family alive, healthy, without nerve damage?"
In addition to urging people to continue to keep their guard up, Burke made sure to thank all of the hospital staff who have taken care of her and her family.
Thank you to all of the frontline workers who are risking their lives by taking care of those who become ill with the virus.
We must do our part in the fight against COVID-19 by continuing to social distance and washing our hands. It is so scary how quickly it can spread when we let our guard down even for a few moments.
Share this to send prayers to Sofia Burke's family.