Fudge. Brownies. Chocolate bars. Drool. We love them all.
And Here comes a wonderful message for all chocolate lovers.
Not only is chocolate divinely delicious — it is also good for our brains, according to new research.
Chocolate is readily available in a limitless array of shapes and flavor combinations. What's certain is that there is always something to satisfy just about everyone.
The old saying "an apple a day keeps the doctor away" may of course be true. But according to new research, it turns out there's another effective way to keep healthy — and the answer is chocolate.
In a new study from the University of L'Aquila, Italy, researchers discovered that regularly eating chocolate protects your brain from cognitive impairment.
Chocolate is full of antioxidants and iron. Chocolate has become a staple in deserts and for anyone with a sweet tooth. According to the study, a compound in cocoa, flavanols, also lead to long-term positive effects on the brain.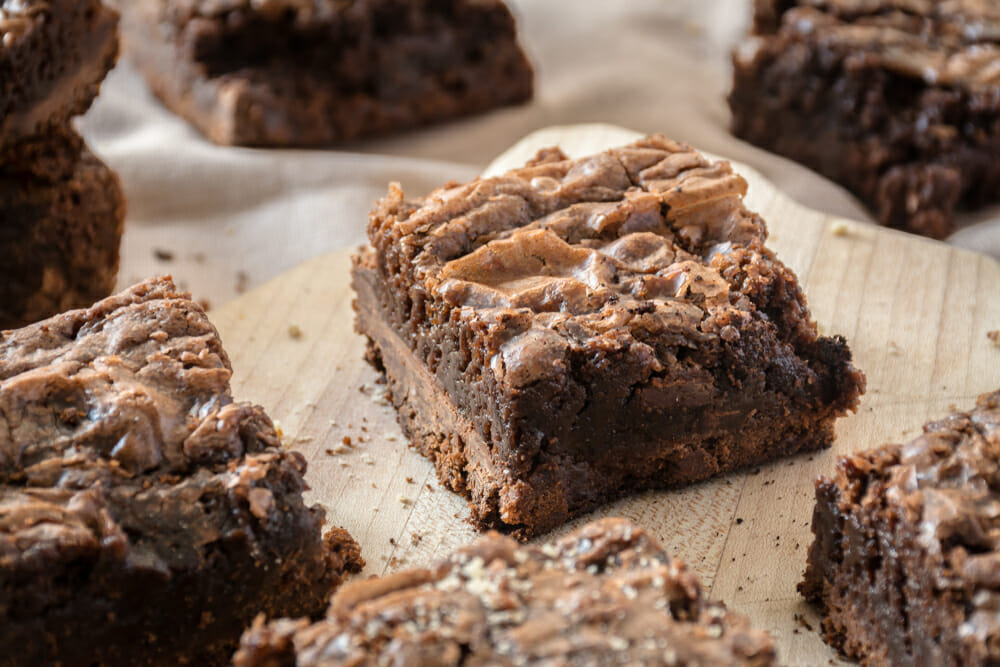 Flavanols was shown to help concentration levels increase, aid in how effectively the brain absorbs information — and improves memory.
"Regular intake of cocoa and chocolate could indeed provide beneficial effects on cognitive functioning over time," says author Valentina Socci in the study published in "Frontiers in Nutrition".
"There are potential side effects of eating cocoa and chocolate," Socci says.
"Those are generally linked to the caloric value of chocolate, some inherent chemical compounds of the cocoa plant such as caffeine and theobromine, and a variety of additives we add to chocolate such as sugar or milk."
Although it is certainly still a good idea to have that apple every day, nutrition Dr. Jacylin London highlights the significance of indulging in chocolate every day.
"Having an ounce of chocolate per day, or about 150 to 200 calories, has a number of different benefits," she said. "While no food is a miracle-worker, I'm a huge proponent of treating yourself with chocolate daily."
So, don't be afraid to treat yourself to a piece of chocolate! And hey, if you have a test or big assignment at work coming up that you really need to use your brain for, maybe sneaking a piece of dark chocolate wouldn't hurt…
Are you a chocolate fan? Did you know chocolate had these brain-boosting benefits?
Be a nice person and spread these good news with all your friends on Facebook!