After millions around the world have become infected with COVID-19 and more than one million deaths, countless companies and individuals are working around the clock to develop a cure or vaccine.
One of them is 14-year-old Anika Chebrolu.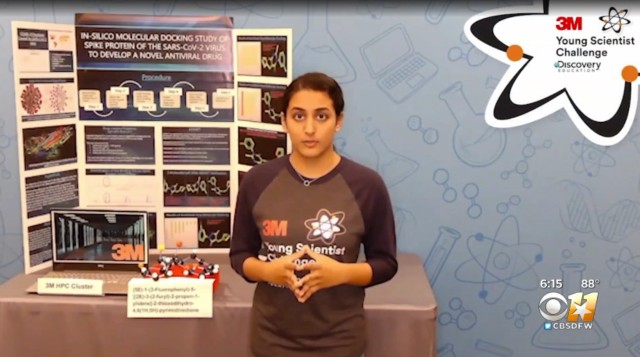 Anika is a student at Independence High School in Frisco, Texas, and she was recently recognized and awarded for her work on possibly finding a cure for COVID-19.
Initially, when she entered the 3M Young Scientist Challenge she planned to focus her research on the seasonal flu, but as time went on and COVID-19 was declared a worldwide pandemic, she shifted her attention.
"I developed this molecule that can bind to a certain protein on the SARS COVID-2 virus," she said. "This protein by binding to it it will stop the function of the protein… I started with a database of over 682 million compounds."
Her work earned her the title, "America's Top Young Scientist" and $25,000.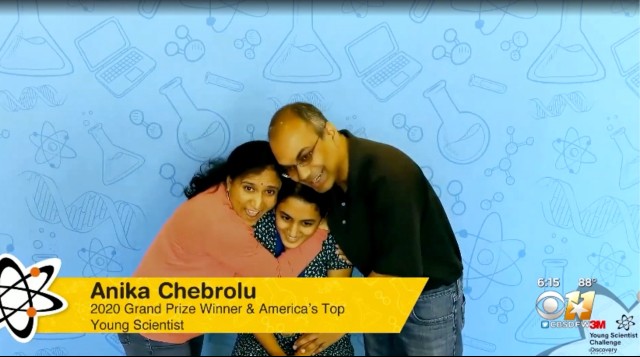 Science has always been in Anika's life. The teen said her grandfather was a chemistry professor, and he always encouraged her to learn the periodic table of elements.
"My grandpa when I was younger he always used to push me toward science."
Although she still has several more years of school, her goal is to be a medical researcher once she graduates.
Congratulations Anika! Students like you are why I have hope for our future.
Share this to congratulate Anika on her amazing accomplishment.