One thing about COVID-19 that doctors are still unsure about is how it will affect a person.
Della Hathorne, a 102-year-old who because of her age was considered high risk, contracted the virus and recovered after a two-week hospital stay, but Adeline Fagan, a 28-year-old doctor, died after she became ill.
Carmen Lerma, 52, has been battling the virus for three months, and now she's facing another challenge, a double lung transplant.
"That was a hard pill to swallow, because I'm like, 'Wait, what? What do you mean?' And they said, 'your lungs are not going to get any better unless we do this.'"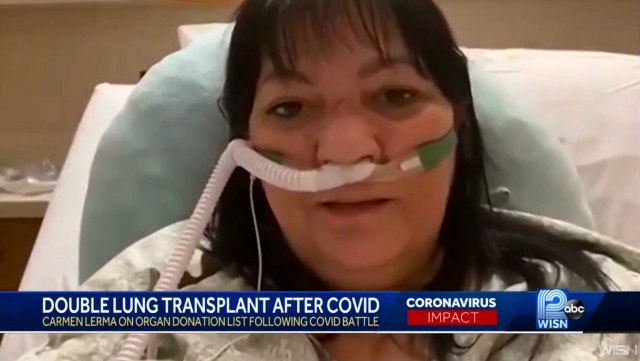 Lerma, a director at United Migrant Opportunity Services in Milwaukee and active member in the Latino community, was informed on July 13 that she had been in close contact with someone who had tested positive for COVID-19.
Just three days later she was admitted to the hospital.
"I remember opening my eyes in the ICU with all kinds of cords, machines, and the doctor said to me I was lucky because I had only 31% oxygen level in my body," Lerma told CBS 58. "Basically to be brain dead or in a coma."
She spent the next 45 days in the ICU.
Over the course of the several weeks, she lost over 40 pounds, got double pneumonia, and suffered from blisters on her face from the ventilator.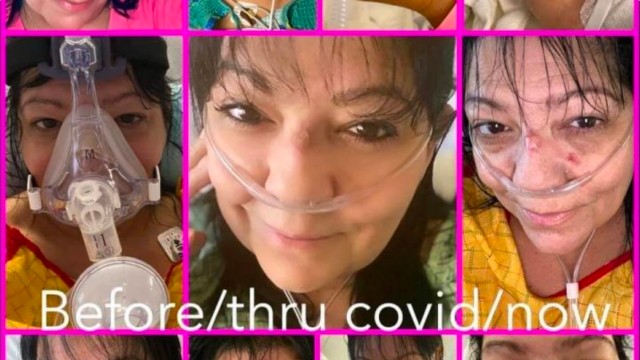 She has since tested negative for the virus, but she has far from recovered.
"There are days that are so bad that I can't even breathe and they have me on 100% oxygen," she said.
Some days it's difficult for her to walk more than 500 feet without becoming winded.
Lerma was transported to another hospital where she will wait until she gets a double lung transplant.
While Lerma waits for the lung transplant, which could happen in weeks or months, she urges everyone to wear a mask.
"I see people out in the community not wearing a mask and I sit here and I get so angry because they say oh, it's just like the flu. No, this is not a flu, you're lucky if you get mild symptoms…Three months in the hospital now. Not being able to see your family, it's really challenging."
"I believe in staying positive. Even sitting here in this bed, every morning I think to myself, these are my goals for the day. I'm going to do all of them. Even if they are just baby steps. Then, I force myself to smile because that's the best you can do to heal," she told TMJ4.
A GoFundMe has been set up to help pay for her medical bills.