Carter Trozzolo is exhausted.
The third grader recently went viral after he was interviewed by CTV News Toronto as he shoveled snow following a massive snowstorm.
"I really wish I was in school right now," he told the camera.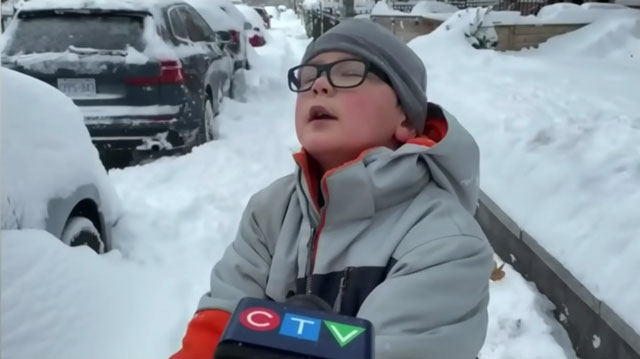 In the clip, which has since gone viral, Carter describes the task of shoveling the piles of snow as "tiring" and then follows it up with a long, drawn out sigh.
The 9-year-old boy said he would probably shovel snow for "my neighbors, friends, probably people I don't even know," and he wasn't shy about letting it be known that he was not happy about it.
Due to the snow, school was cancelled the following day as well which meant Carter was treated to a second snow day.
While most kids would be excited for two snow days in a row, Carter wasn't exactly a fan.
He was "still exhausted."
"I'm tired. I'm always tired," he told CTV News when they returned for a follow-up interview.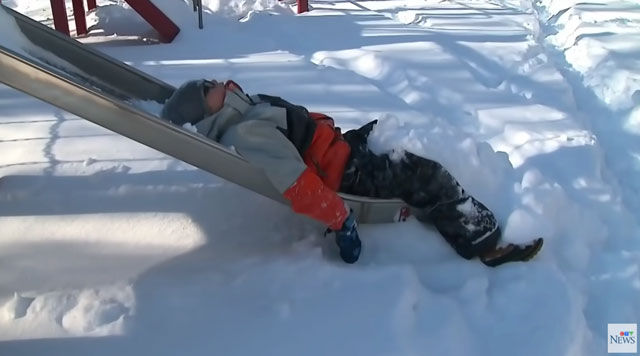 The boy's mother said her son perfectly captured how so many people have been feeling lately.
"I think a lot of us can relate to that amount of exhaustion with everything right now so I think he captured the emotions of many people," Rachel DiSaia said.
Watch Carter's hilarious interview in the video below.
Way to tell it like it is, Carter! Your honesty is what we love to see.
Share Carter's totally honest reaction to a snow day with all of your friends and family on Facebook.