I can think of few things that are as annoying as delayed flights. They create much time wasted, and traveling is already stressful enough as it is for many people.
After a flight was delayed by 6 hours in Dallas, Texas, passengers were naturally angry and irritated. Fatigue also soon took over, leaving many sleepy and bored.
But just when everyone thought the next few hours would be nothing but boring, dance crew Funkywunks decided to brighten things up.
The Funkywunks dance group from Orlanda, Florida, are a force to be reckoned with. Luckily they happened to be around that day.
The boys (and one girl!) quickly sprung into action, blasting Bruno Mars' popular song "Uptown Funk" from one of their member's Bluetooth speaker.
Then they launched into a routine that left everyone in awe — and certainly more than entertained!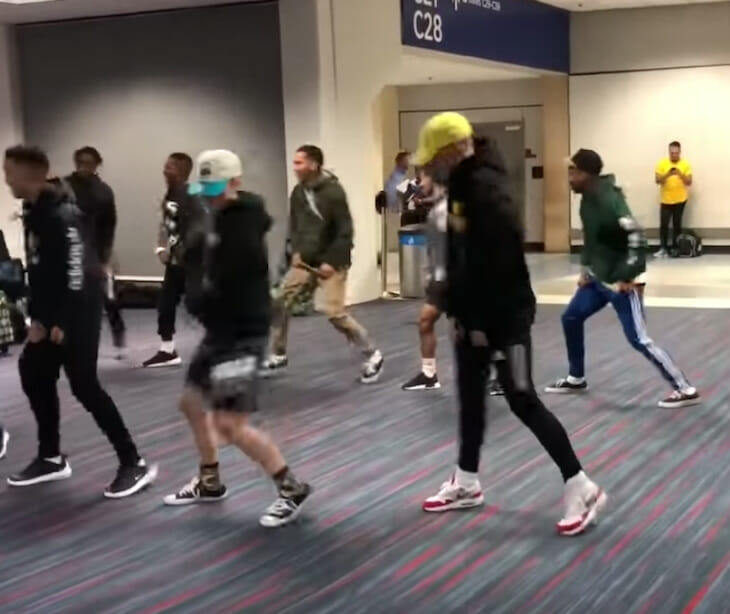 The talented crew engaged in a wonderful and clearly well rehearsed dance routine, including back flips and breakdancing.
Travelers gathered around to watch, many picking up their cell phones to record the unique moment they knew they were witnessing. By the end of the performance, the crowd could only cheer with glee.
What a incredibly talented group of young men. I only wish I had been there to witness it for myself, and I can only hope this might happen to me one day! Don't you?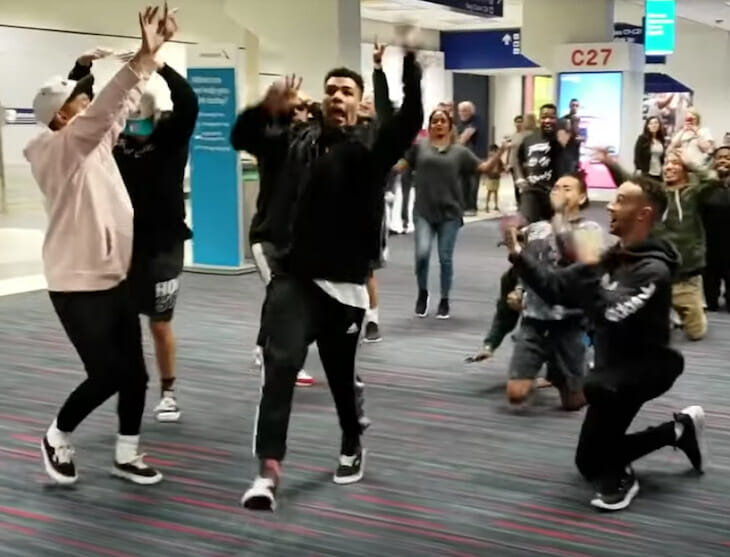 Watch the Funkywunks entertaining performance below.
These boys certainly dance with passion and skill! I hope we see more of Funkywunks in the near future! Pass this performance on if it brought a smile to your face, too!