Bjorn Ulvaeus is widely considered to be one of the best songwriters of all time. Alongside Benny Andersson, Anne-Frid Lyngstad, and Agnetha Faltskog, the Swedish musician created ABBA, universally known as one of the most successful bands in history.
After ABBA split, Ulvaeus and Andersson continued, and to this day make music in many forms. After his divorce from Agnetha Faltskog while ABBA still was active – the 77-year-old Bjorn found love in Lena Kallersjo. Sadly, however, the couple divorced earlier this year after 40 years of marriage.
So what happened between Bjorn Ulvaeus and Lena? And how did they divide their enormous fortune? Here's all you need to know about Bjorn Ulvaeus – and what he's up to today.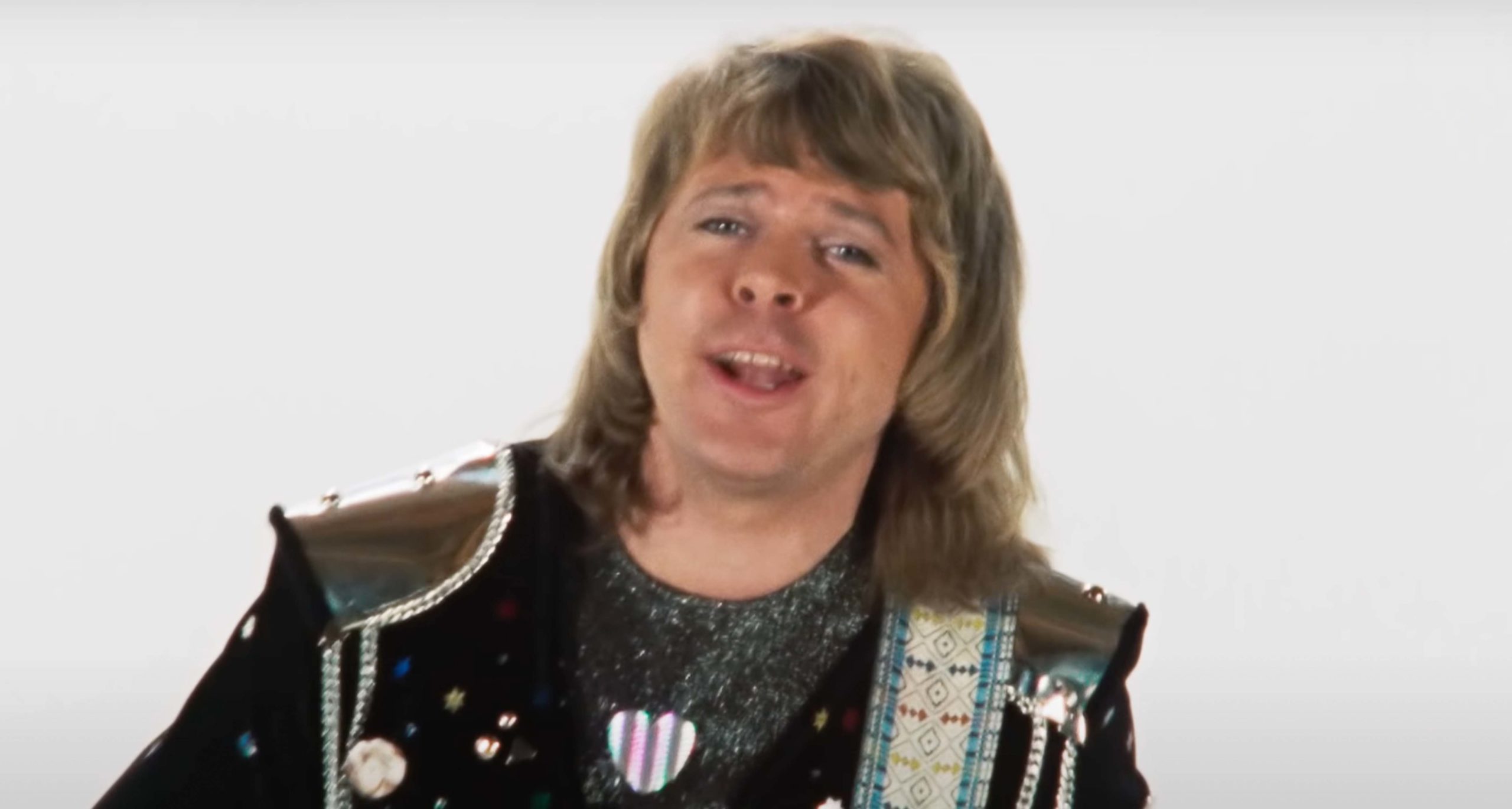 Bjorn Ulvaeus was born in Gothenburg, Sweden on April 25, 1945. When he was six years old, his family moved to the small town of Vastervik, where he grew up. In his childhood, Bjorn felt he wasn't seen as much as he wanted to be. By all accounts, he and his father weren't close, and Bjorn got along better with his mother, who the little boy loved dearly.
Bjorn Ulvaeus – early life & career
That said, Ulvaeus' father was musically talented, and it was likely he that passed on musical DNA to his son. Early in his teenage years, the young Bjorn got a guitar and started to practice.
It didn't take long for others to realize that Bjorn was clearly a very talented boy.
He soon fell in love with rock 'n' roll and skiffle, and in the early 1960s he became a member of a folk group called the West Bay Singers. In 1963, the group entered a talent contest arranged by Swedish radio.
This led them to be discovered by songwriter and publisher Stig Anderson and his partner Bengt Bernhag, who just had started a record company named Polar Music. The band acquired a new name, the Hootenanny Singers, and in 1964 they toured around Sweden playing on traditional park stages.
For Bjorn, it was overwhelming.
"It was the first time you ran from girls and such," Ulvaeus told Swedish news outlet DN.
"It was really cool. At that time, I was in the music business for the music as much as for the glamour and to be a star. Traveling around was the biggest thing."
Two years later, Bjorn Ulvaeus was still touring Sweden. At that time, another band called The Hep Stars had risen to fame, and in a small city named Falkoping, Ulvaeus ran into Hep Stars member Benny Andersson.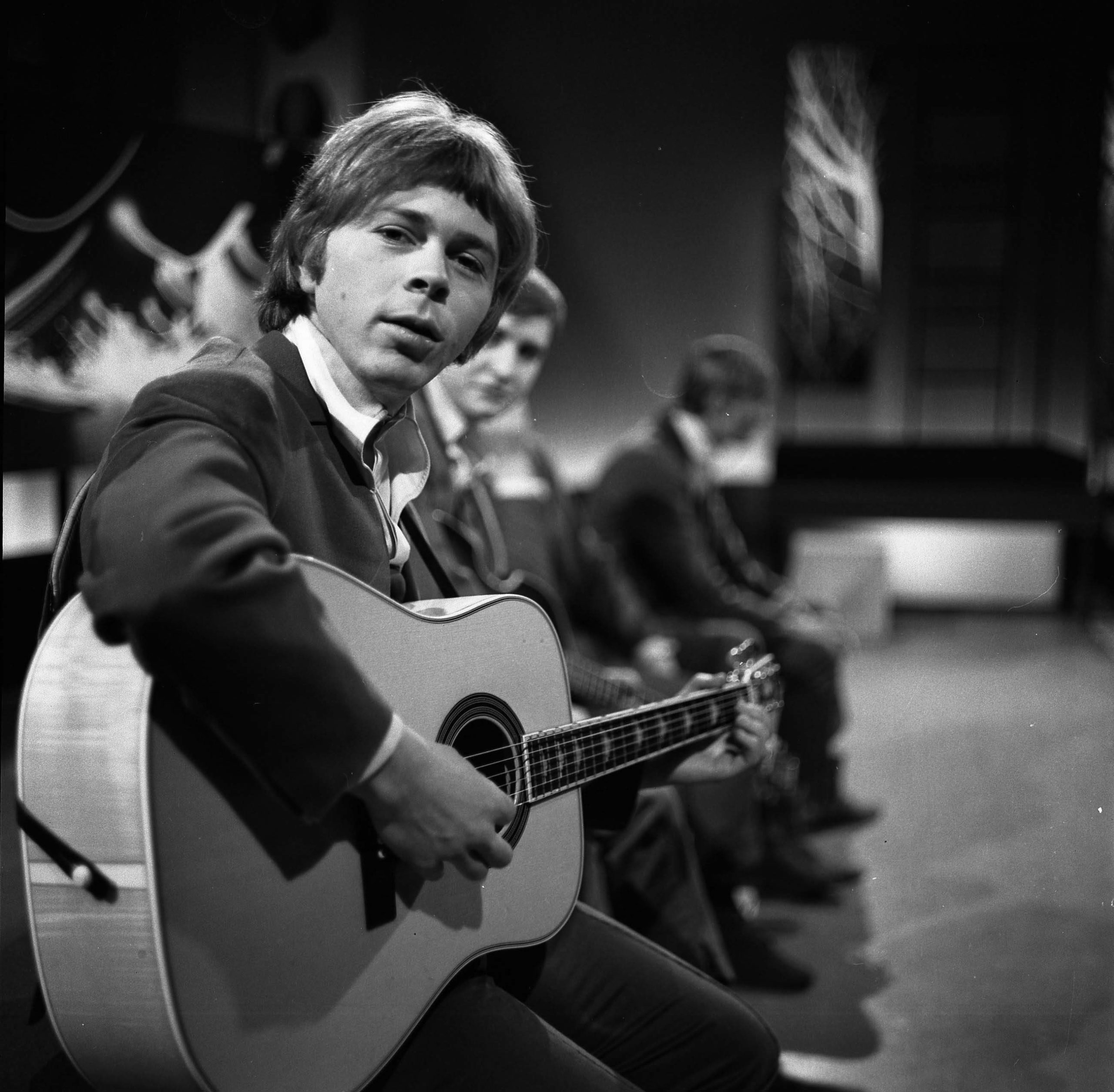 The next time they met, they decided to put their heads together and co-write their own music.
How ABBA was created
"We had no place to go, so we dragged Benny's amplifier and small organ down to the basement of the apartment house my parents lived in. That's where we played," Ulvaeus said.
We can only imagine what their neighbors might have felt about their early jam sessions. Of course, no one could have known that music history was quite literally being written before their eyes and ears.
"My father came down and said 'this isn't working, they call and complain about the f**king noise," Ulvaeus added.
Bjorn and Benny quickly hit it off and started composing together. They wrote their first song, Isn't It Easy To Say, and in 1970, the duo released their first album, titled Lycka. By that stage, they had met two immensely talented singers in Agnetha Faltskog and Anne-Frid Lyngstad, both of whom featured as background singers on the album.
"We did a TV show together, and she and I had a duet together. That was a magical moment," Bjorn Ulvaeus recalled of meeting Agnetha.
"That evening was when it actually happened. We fell in love, and then shortly after that, we were a couple."
As fate would have it, Bjorn and Agnetha's romance wasn't the only one budding within the group. Benny had also fallen in love with Anni-Frid.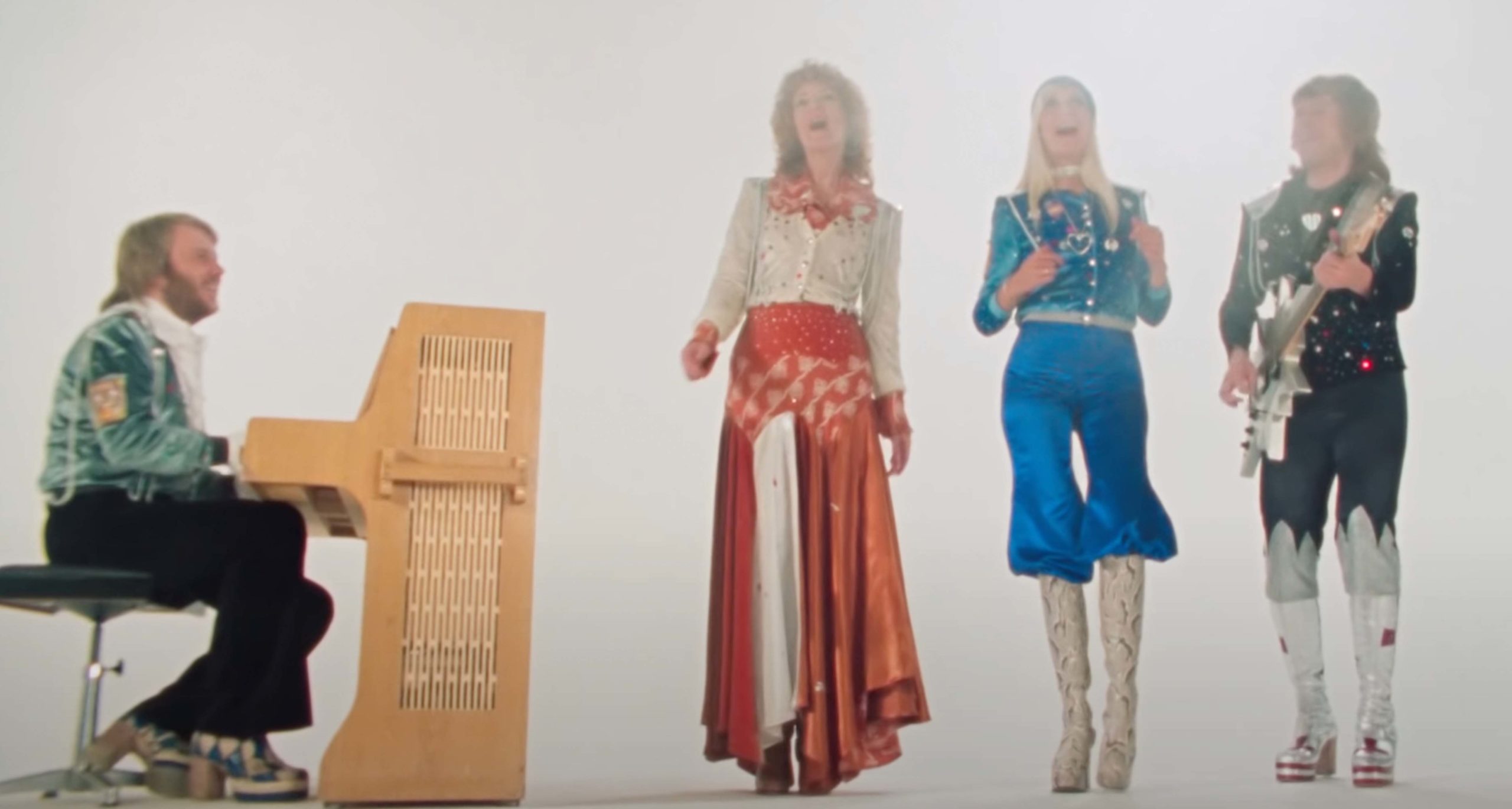 Then, on July 6, 1971, Bjorn and Agnetha got married.
ABBA in Eurovision Song Contest
This meant that there were now four very talented musicians in close contact with each other – though the idea of forming a band wasn't initially under consideration.
The four first began working together after the 1970 album Lycka. In 1972, they recorded People Need Love, though the song only achieved minor success in Sweden.
At that time, the group styled themselves Björn & Benny, Agnetha & Anni-Frid. They decided to compete in Melodifestivalen, the Swedish qualification competition for the Eurovision Song Contest, performing the song Ring, Ring. They finished third, but the song became a massive hit in Sweden.
Ring Ring then spread to several European countries, where it continued to enjoy success. All of a sudden, the group began to win recognition. Just one year later, in 1974, they would finally realize their ambitions.
They entered Melodifestivalen again, this time with a different song titled Waterloo. They won the contest – thus earning the chance to represent Sweden – and went on to change the course of music history via performing at the Eurovision Song Contest in Brighton.
For that, they decided their group would have a new name.
ABBA was born.
The rest, as they say, is history. ABBA won the Eurovision Song Contest – a moment many fans consider to be amongst the band's most iconic.
Bjorn Ulvaeus & Agnetha Faltskog
In the middle of the ABBA hysteria – escalating by the day at this point – Agnetha fell pregnant.
In 1973, Bjorn and Agnetha welcomed their firstborn daughter, Linda.
Now, having children while on the way to becoming one of, if not the, biggest groups on the planet was challenging.
"It wasn't easy, I can tell you that," Agnetha Faltskog told Swedish Radio. "It wasn't easy leaving home, especially since [Bjorn] was away as well. We left our children but we made sure that they were being taken care of."
"We weren't away as much as one might think. If we were away for 14 days, we decided that we'd be home for 14 days as well," she added.
Worldwide success with ABBA followed, which, though terrific for its members, left Agnetha torn. She struggled with the fact that she had to leave her child, and even told herself that she might leave the group.
While the success of Waterloo was enormous, it was only the beginning of what would be a new era in music history. Since winning Eurovision didn't guarantee success post-competition, it took some time before ABBA got their next big hit.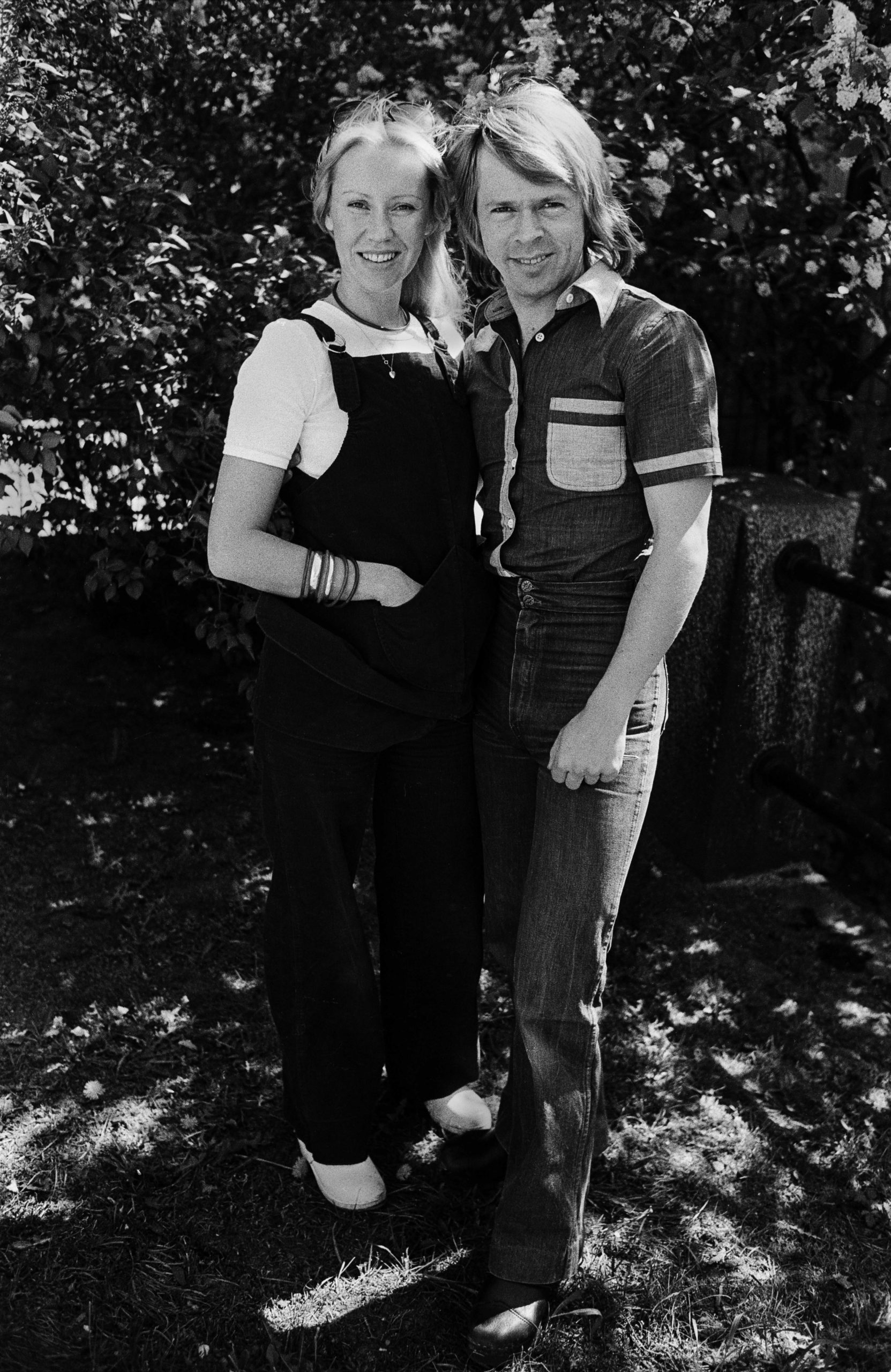 Eighteen months later, they released the song SOS, which became another big hit. On the same album, ABBA, the band released the song Mamma Mia, which rose to claim the number one spot on charts worldwide.
ABBA – greatest hits
It was No.1 in Australia for ten weeks, and ABBA fever "Down Under" was a very real thing. In fact, Australia gave the group a total of six Number One hits, becoming arguably the most ABBA-crazed country of them all.
Over the following years, ABBA released several albums, and the hits simply kept coming. Songs like Fernando and Dancing Queen quickly found their places in the history books. The latter became the group's only No. 1 in the US.
By this point, ABBA had become one of the most popular groups in the world – and rightfully so. The list of hits the group released is long, adding songs like Money Money Money, Knowing Me, Knowing You, Chiquitita, The Winner Takes It All, Super Trouper, Take A Chance On Me, and Lay All Your Love On Me.
Yet though Bjorn and Benny had formed one of the best songwriting duos on the planet, Bjorn explained that there was nothing special to their sessions.
"I don't remember anything particularly with these songs because they were written in the very same way: office hours, ten till four, hammering away on guitar and piano until something came," Bjorn said in 2008.
"So where people have memories that the first time they kissed their boyfriend was when they heard Dancing Queen for the first time, those kinds of memories I don't have."
While ABBA released their sixth album in 1979, Agnetha and Bjorn were going through a divorce. Fortunately for fans, it wasn't a bitter separation, and the band continued with their professional work.
'The Winner Takes It All' – divorce
The song The Winner Takes It All was reportedly actually about their divorce. Fittingly, it was Agnetha who sang the song.
Bjorn recalled that he didn't intend it to happen that way.
"I sang a demo of it myself which a lot of people liked and said, you have to sing that. But I saw the sensible thing of course, it had to go to Agnetha," Bjorn recalled.
"I remember coming to the studio with it and everyone said, Oh this is great, wonderful It was strange hearing her singing it. It was more like an actress doing something when she sang it, but deeply moving. Afterward, there were a few tears as well."
Bjorn added: "Usually it's not a good idea to write when you're drunk, but it all came out on that one. By the time I wrote 'The gods may throw their dice' the bottle was empty."
"The fact he wrote it exactly when we divorced is touching really. I didn't mind," Agnetha explained. "It was fantastic to do that song because I could put in such feeling."
Ultimately, though, the split between Bjorn and Agnetha was steadily causing a breakdown in the group's songwriting process.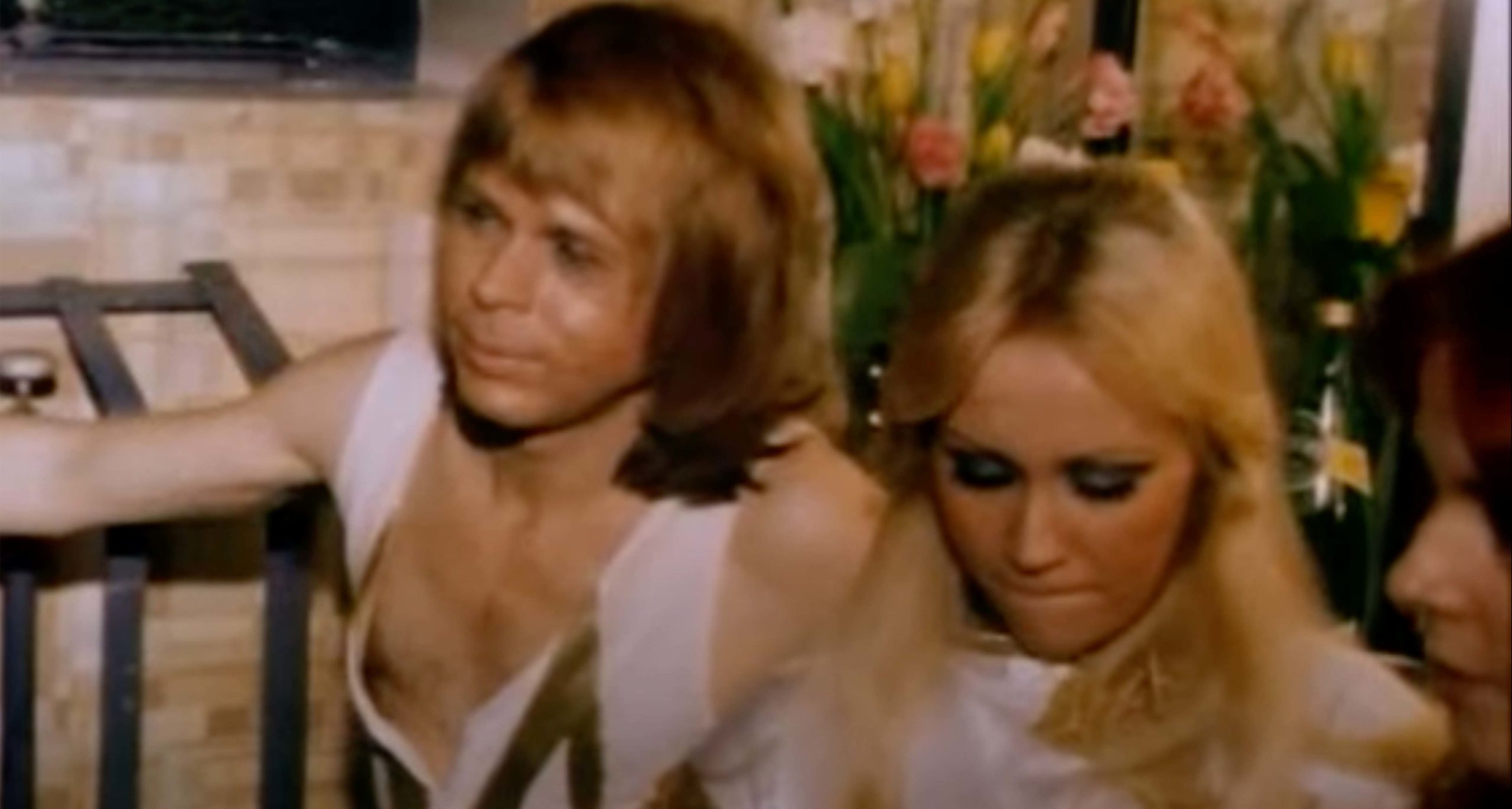 Looking back at their difficulties at the time, Bjorn said: "I think I wrote Knowing Me Knowing You before the divorce."
Bjorn Ulvaeus – career after ABBA
"In many ways, Agnetha and my divorce were an amicable one, we just grew apart and decided 'let's split up.' Benny and Frida's was a little more difficult. It was not a happy time but still very creative."
At the end of 1982, ABBA decided to take a break. They told each other that, if they wanted to, they could always reform later on. That, we know now, took longer than the few years they perhaps envisaged.
While Agnetha and Anni-Frid focused on their solo careers, Bjorn and Benny went on to write the musical Chess. More success followed with such adaptions as Mamma Mia. For Bjorn, though, ABBA was a thing of the past.
Instead, he had found new passion in other projects such as musicals and writing music with Benny. He also found love again.
As mentioned, Bjorn and Agnetha divorced in 1980, though it didn't take long before he found love once more. Less than a year after the divorce, he married his second wife, Lena Kallersjo. The couple had met for the first time years before, at a party hosted by Benny and Anni-Frid.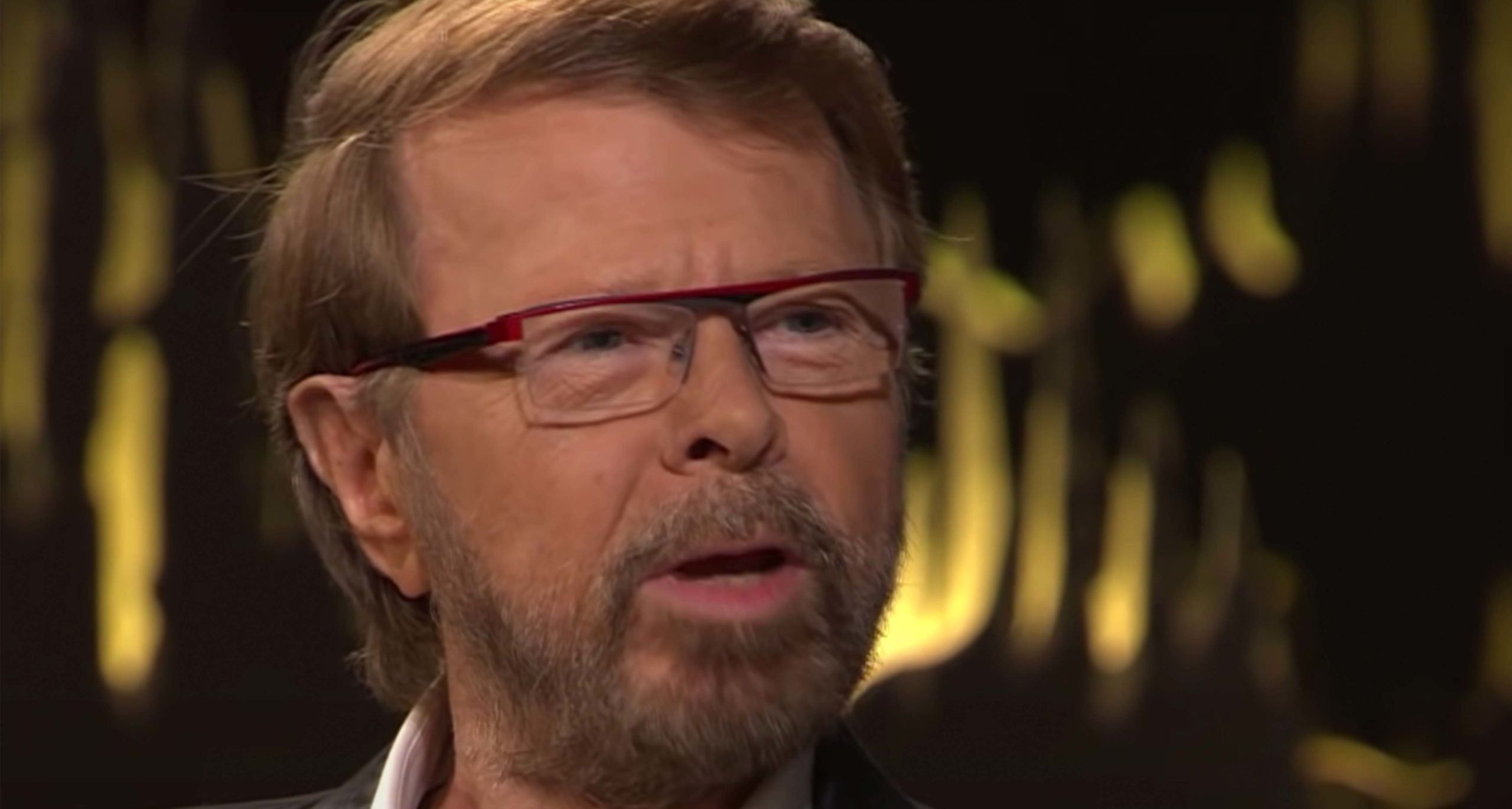 "We instantly fell in love," Bjorn told Swedish newspaper DN in 2020. "It's strange, you are a bachelor for a week before heading straight back. But it must've been right since we still are married after so many years."
Bjorn Ulvaeus – second with Lena
The couple welcomed daughter Emma in 1982. Four years later, they welcomed daughter, Anna. However, despite their many happy years together, Bjorn and his wife ultimately endured a long, daily struggle.
Back in 2003, doctors found four lumps in Lena's throat. She was diagnosed with chronic lymphocytic leukemia; no one knew how long she would live.
"Both me and Bjorn just crumbled," Lena explained in 2005. "We just hugged each other. When we got out of [the hospital] we were paralyzed. To process it has been a long journey. At first, you couldn't believe it was true. Then you became miserable, couldn't sleep and thought you were going to die.
"In a way, you get used to ist. People say that you're brave, but it's not like that. I have no choice. I can roll around and scream, but it doesn't help.
It was a bitter blow indeed for the Ulvaeus family.
"It is terrible," Bjorn added. "We live with the disease. I think about it every day. But there is nothing you can do about it. The best thing is moments when we can forget about it. Doctors can't give us an answer to how long she got left. Lena can fall ill in half a year or twelve years."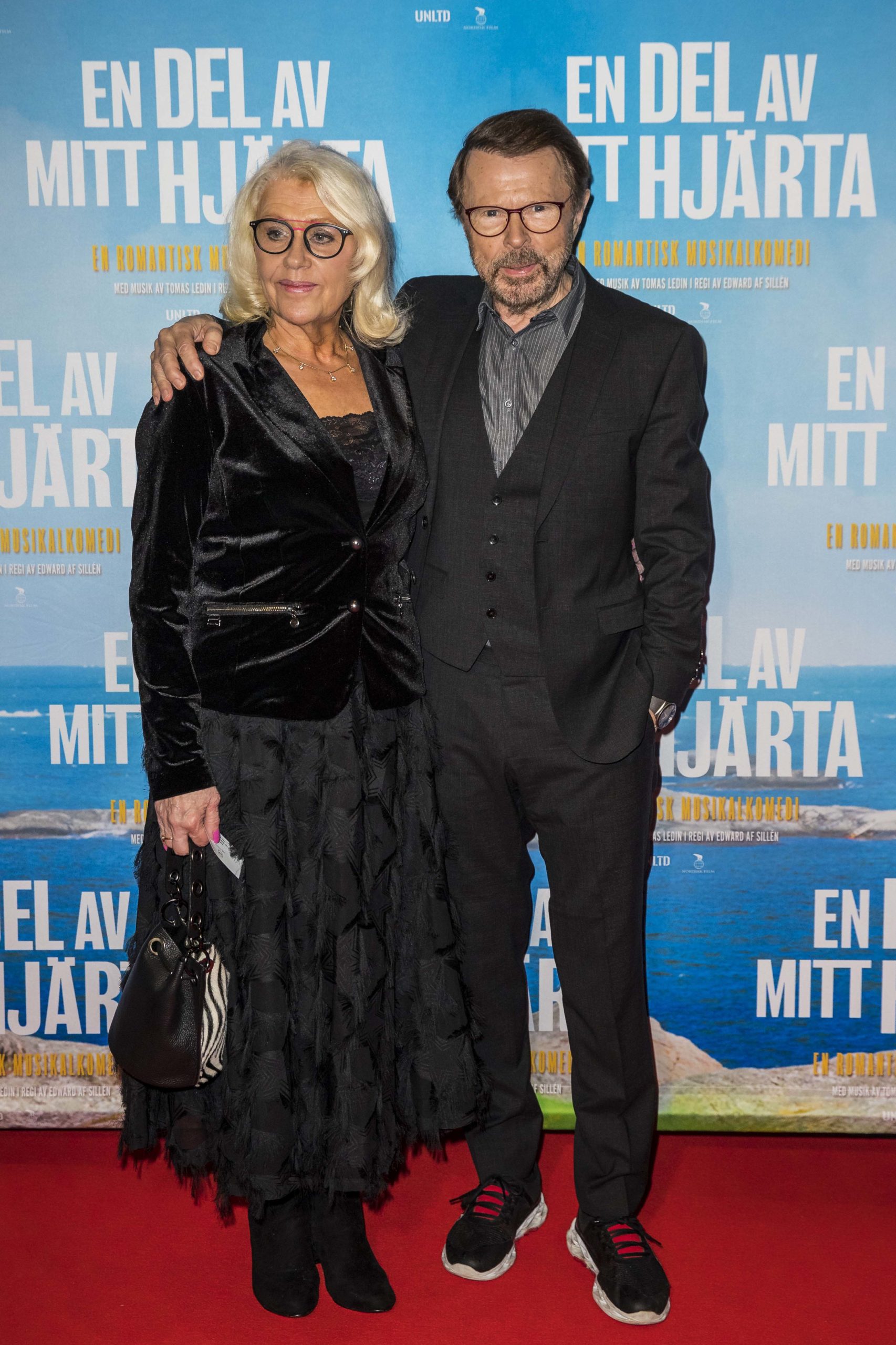 Bjorn, alongside Agnetha, Benny, and Anni-Frid, returned to ABBA last year with their new album Voyage. Coincidentally, the reunion came as Bjorn was experiencing another difficult period in his life.
Bjorn Ulvaeus – divorce, net worth, settlement
Earlier this year in February, Bjorn and Lena announced that they were getting a divorce.
"After many wonderful and eventful years, we have decided to go our separate ways," the couple said in a statement.
"We remain close friends and will continue to celebrate our grandchildren's birthdays and other family holidays together."
Unsurprisingly, Bjorn has made a fortune from ABBA and his other projects. He's said to have a net worth of around $300 million – when he and Lena divorced, information about the settlement reached the press.
As reported by The Daily Mail, Bjorn and Lena signed a post-nuptial agreement in 2013. It outlined the "matrimonial property" that would be equally divided between the two in the event of a divorce.
The agreement included an exclusive villa that stands on a private island in the exclusive area of Djursholm just outside of Stockholm, Sweden. That estate alone is estimated to be worth around $30 million. They also have a summer home outside Stockholm worth another $10 million.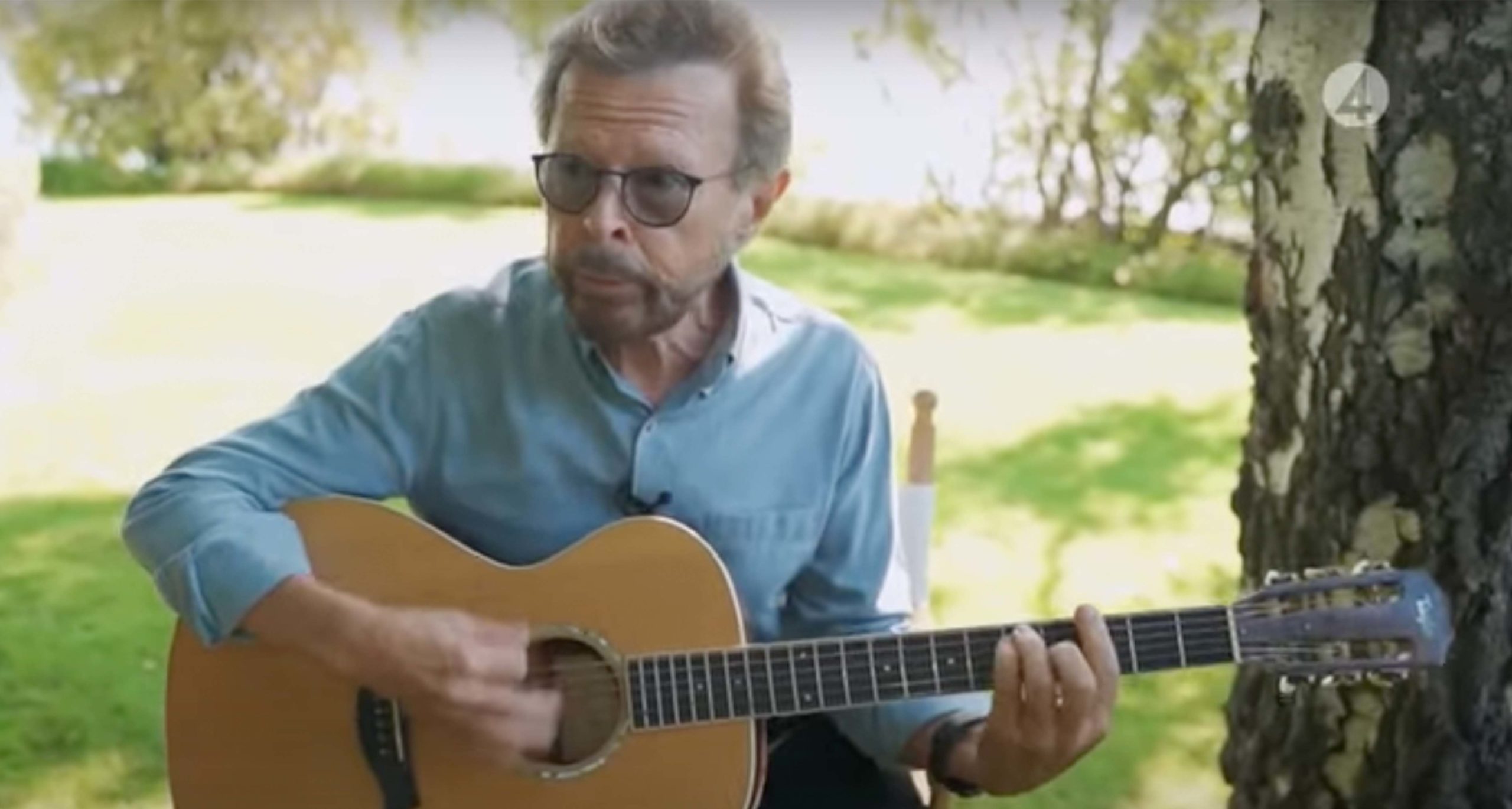 After the divorce, Bjorn left the villa, moving into a lavish apartment on Villagatan in Stockholm, one of the most expensive addresses in the city.
Shared everything
Moreover, Bjorn and Lena's agreement stated that the minimum balance of their joint account "must never" be less than around $20 million, the sum that was to be shared equally in the event of a divorce.
The agreement also states that the two must "share all movables belonging to these properties," as well as "all household property, all art, not matter where it is located" and "all cars and boats."
No one wants to go through a divorce, but in the end, the most crucial part is that both are happy. We wish Bjorn Ulvaeus and Lena all the best in the future.
Please, share this article if you are a fan of ABBA!