The Kennedy Center Honors are lifetime achievement awards for those in the performing arts who have made profound contributions to American culture.
Some notable recipients include: Fred Astaire (1978), Lucille Ball (1986), Sidney Poitier (1995), Tony Bennett (2005), Carole King (2015), and Dick Van Dyke (2020).
In 2011 Neil Diamond was honored for his contribution to American culture. During the ceremony, Jennifer Nettles, lead vocalist of Sugarland, performed a moving tribute of one of Diamond's classics.
No, it wasn't "Sweet Caroline," Smokey Robinson performed his own rendition in front of the singer-songwriter at the event.
Nettles sang her own beautiful version of Diamond's ballad "Hello Again."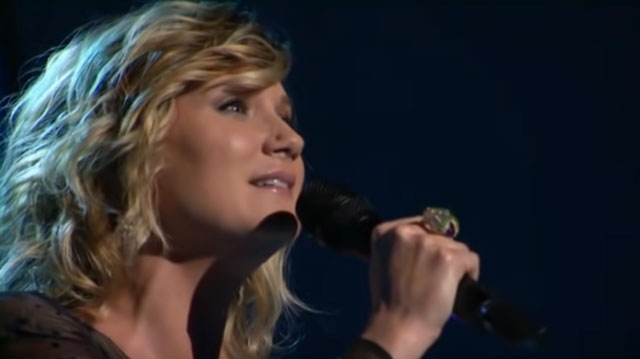 Diamond along with Alan Lindgren wrote "Hello Again," and it appeared in the 1980 film The Jazz Singer. The song was later released as a single from the film's soundtrack.
It reached No. 6 on the Billboard Hot 100 and No. 3 on Billboard's Adult Contemporary chart. In 1981 it was listed as the 70th top pop single.
Watch Nettles' stunning performance from 2011 in the video below.
If you're a Neil Diamond fan, please share!