Halloween may not look the same this year but what we can all look forward to is a rare sight in our skies.
The usual lines of kids dressed in costume arriving at our doors for candy will be limited after the CDC classified trick-or-treating as a high-risk activity.
But if we choose to stay home we can at least enjoy scary movies, pumpkin carving and a spooky sight up above.
A "blue moon" is expected to make an appearance on October 31, 2020, something that only happens once every three years.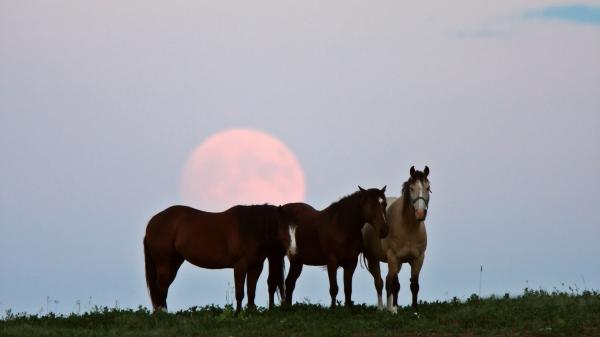 Unfortunately, the name "blue moon" doesn't indicate the color but rather the rarity of a full moon appearing more than once a month.
Full moons tend to appear once a month but this October we'll have two full moons, after one made an appearance on October 1 and the second is set for the last day of the month.
The second and even third or fourth moon that appears that month is referred to as the "blue moon."
Its rarity led it to be called a "blue moon" because it happens "once in a blue moon." This title was first given back in 1821, according to the "Farmer's Almanac", but the official explanation of a "blue moon" wasn't defined until August 1937, according to an article that appeared in Better Homes & Gardens.
Full moons tend to appear every month and we have different names for each one, for example September's full moon is called a "harvest moon" and November's full moon is called a "beaver moon" after the beavers who become active in preparation of winter.
About every 19 years, there is no full moon in February and is referred to as a "black moon" and a "new moon" is another name for a moon that doesn't fit into the usual cycle of full moons.
At least we can rely on nature to provide us with all the beauty we need this Halloween, even if we can't go out and socialize.
Please share if you are even more grateful for nature during these tough times.