We all know and love Alyssa Milano. In fact, most people have seen her grow up in front of their eyes. The actress has a lot of acting credits under her name and has made a name for herself over the course of her career.
She just turned 50 years old and is now sharing an honest picture of what she looks like at the age; sans any beauty filters or makeup!
Alyssa Milano turned 50 years old recently. The beloved actress is known for her glamorous looks and beautiful features. But of course, at 50 years old, one does expect some aging.
The actress has been a staple on television for several decades. Some of her most famous roles include playing Samantha Micelli in Who's the Boss?, Jennifer Mancini in Melrose Place, and Phoebe Halliwell in Charmed. She has millions of fans because of her the various characters she has played over the years.
And to shed the stigma of hiding behind makeup and filters so others won't see signs of aging, the actress decided to make a bold move; post a picture without any filters or makeup.
She posted a bare-faced selfie, captioned, "This is 50. No filter. No makeup. I will spend this day, the same as every day. I will move a little, love a lot, be of service and count my blessings."
The actress said she is grateful for where she is in life. She added to the caption, "I'm happy to be here. Right here. Right now. In this time. In my time. In your time."
READ MORE
She also reminisced about the past and looked back at her journey over the years. She wrote, "It's even been okay to look back where I've been, where I came from, how far I've come, who came into my life and who stayed."
She wanted to inspire her fans to "keep going," something everyone needs to hear every now and then.
Alyssa Milano is a mother to two children, her son Milo is 11 years old while her daughter Elizabeth is now 8 years old. As a mom, Alyssa is incredibly hands-on and makes sure her children know they are safe and loved. She follows 'attachment style' parenting guidelines for the most part.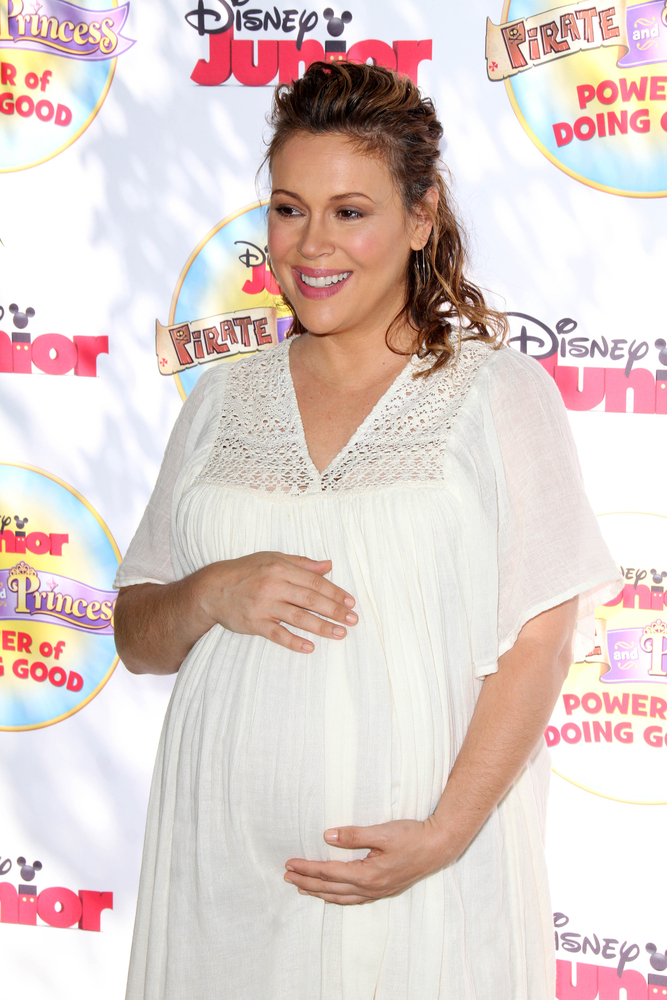 Alyssa has been open about her own struggles with body image issues. Growing up in the limelight, she had a lot of people commenting on what she looked like and on things like her weight and more. Now she says, she is in a place where she is happy with how she looks.
As a parent, she is trying to instill in her kids the idea that they are already perfect. She said, "It took me almost half my life to feel comfortable with my body. But I can honestly say, finding fulfillment in the idea that it is an absolute perfect machine has helped. Having babies gave me that gift. Seeing how the body can give life and then sustain it made me personally realize its beauty is in its ability to change."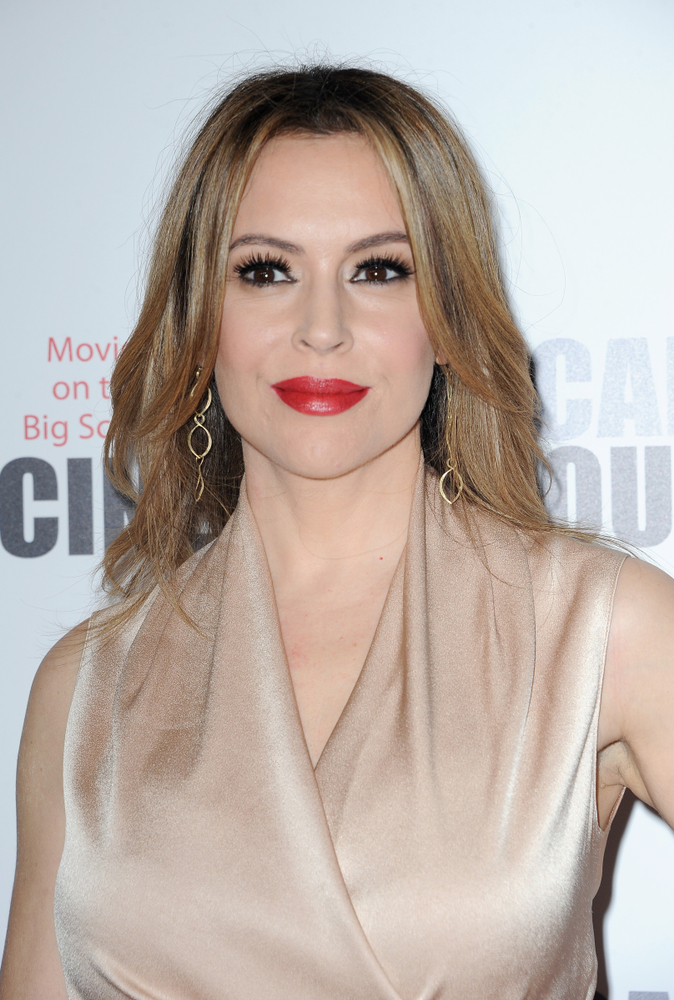 She appreciates how tough it can be to live up to the standards set by society and hence wants to ensure her kids never fall prey to them!
Alyssa Milano is leading the conversation about what natural looks like! We love when celebrities remove all the filters and pretense to show us what they really look like.
What do you think of Alyssa's bare-faced selfie? Let us know in the comments. And share this article with your friends and family so they can see what Alyssa looks like too!