An armed carjacker left a significant clue behind for police after he recently forced a woman from her car in the parking lot of an assisted living center in Indianapolis.
"I looked and was like, 'Oh, my God.' That's the person, that's the person that literally robbed me today and took my car."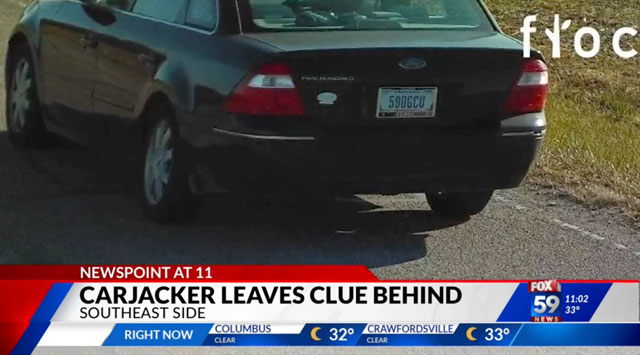 Megan Whisler was sitting by herself in her parked car Monday morning when a man with a gun approached her and told her to "Scoot over."
"I couldn't even form a thought," she told FOX 59.
Whisler wasn't sure what the carjacker wanted, but she knew she didn't want to go with him. She turned off her car, got out, and handed him the keys.
Before getting in her car, he snatched her phone, and then took off.
'And I literally just watched him.'
Police were able to track Whisler's phone and found it 15 minutes away from where it was carjacked.
When she got it back she looked through it and that's when she discovered a piece of damning evidence.
It appeared that the suspect took a selfie on her phone.
She believes when she tried pinging it after it was stolen he may have accidentally snapped the photo when it made a noise.
Now investigators are looking for the man in the photo.
"We need to make sure somebody like this isn't wandering around on our streets," Daniel Rosenberg with Crime Stoppers said.
Hopefully this picture helps police identify the suspect and gets this person off the street.
Please share.