A woman was sexually assaulted on board a public train outside of Philadelphia Wednesday night, and although there were multiple riders who could have intervened, "no one did anything to intervene or help this woman."
The assault was witnessed by a Southeastern Pennsylvania Transportation Authority (SEPTA) employee who contacted 911, Andrew Busch, a SEPTA spokesperson, said in a statement.
Officers met the train at the 69th Street Transportation Center and arrested the suspect.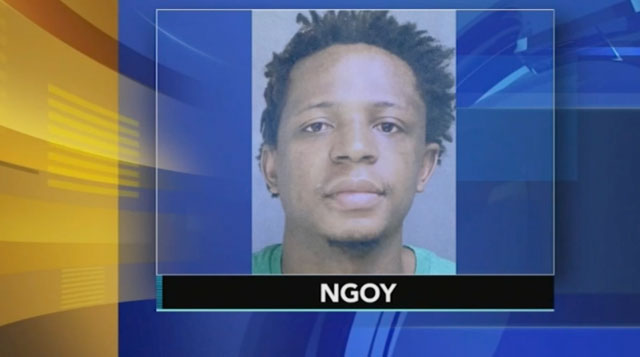 Surveillance video gave police enough evidence to charge Fiston Ngoy, 35, who they believe is homeless, with rape, aggravated indecent assault and other related charges.
Officials also stated the video showed how the other riders on the 11 p.m. train did nothing to help the woman.
The assault lasted for eight minutes, according to WPVI. It's possible bystanders were recording during that period. Surveillance video is still being looked at.
"It speaks to where we are in society; I mean, who would allow something like that to take place? So it's troubling," Superintendent Timothy Bernhardt of the Upper Darby Police Department said.
SEPTA also issued their own statement about the "horrific act" urging anyone who sees something to report it.
There were other people on the train who witnessed this horrific act, and it may have been stopped sooner if a rider called 911. SEPTA urges anyone who observes a crime being committed or any dangerous situation occurring to report it. Anyone witnessing an emergency should immediately call 911.
NBC Philadelphia reported that the victim, who did not know her attacker, was transported to a nearby hospital. She was able to give the police a lot of information.
"She's on the mend," Bernhardt said. "Hopefully she will get through this."
Ngoy is currently in jail.
It disgusts me that no one helped this woman as she was being attacked. How could you just stand by and not do anything? Not even call 911?
We need to protect each other and speak up when we see something.
Please share this as an important reminder that we must say something when we see something is wrong.