Camilla, Queen Consort, and King Charles have returned to their royal duties following the mourning period for Queen Elizabeth.
On Monday, they hold their first joint public engagements since the mourning period ended, and with that, begin a new era for the royals. That said, at the same time, the Queen Consort appears set to break one of the oldest traditions within the Royal Family.
Camilla and the Queen shared an excellent relationship, but also one that had its many downs over the years. When she and Charles engaged in an affair with the now-King still married to Diana, the longtime monarch didn't like it one bit.
However, it seems like the two had quite a relationship already before Camilla and Charles' relationship started. Queen Elizabeth reportedly even gifted Camilla and then-husband Andrew Parker Bowles one of the most heartfelt presents she could possibly come up with.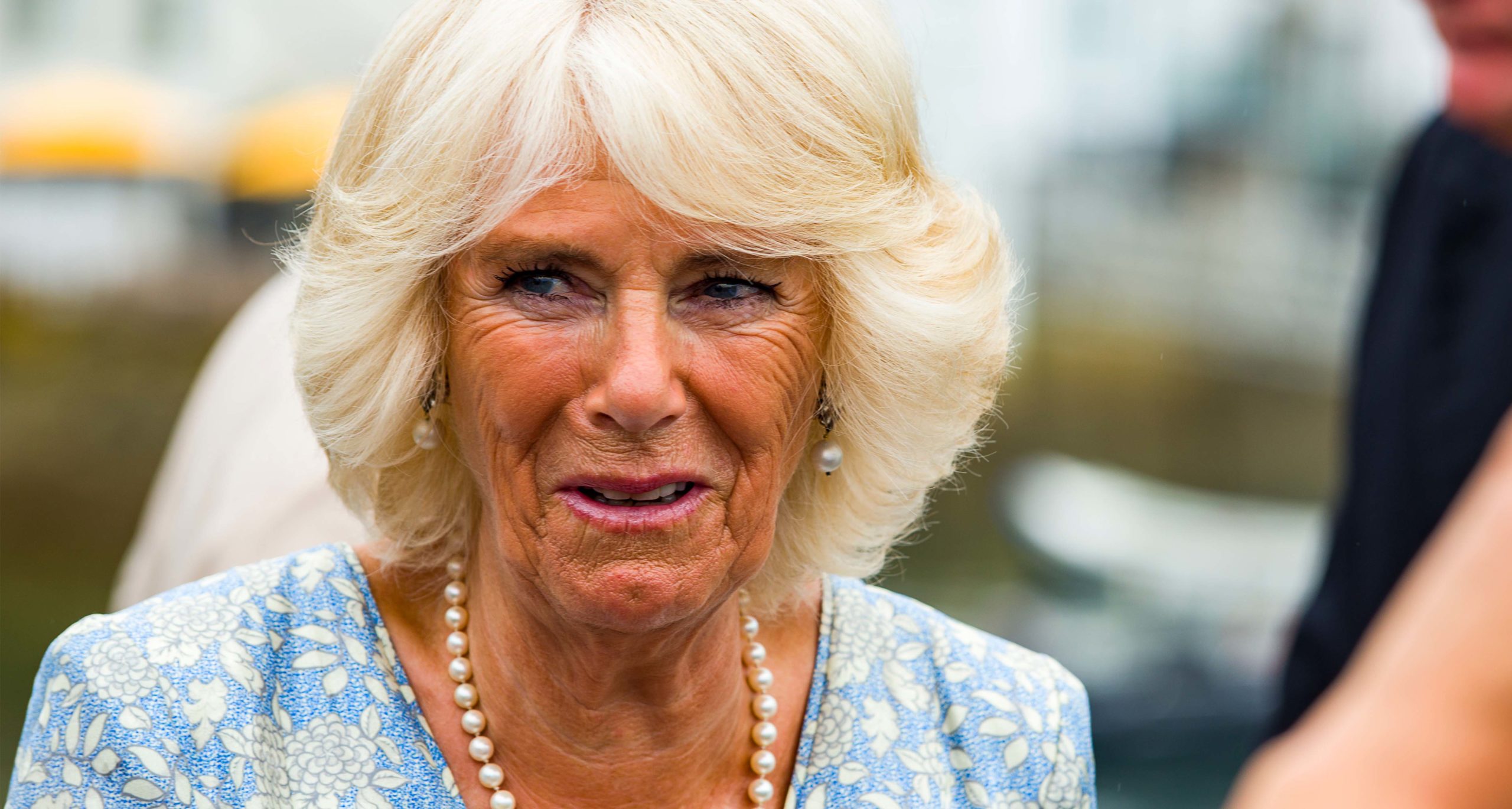 Camilla Parker Bowles is now Queen Consort following the passing of Queen Elizabeth. She and her husband, King Charles, have already started with the duties they have been preparing for since, well … a very long time ago.
Camilla Parker Bowles – Queen Consort
The Royal Family will never be the same after the passing of Queen Elizabeth. King Charles, as a result, is now the monarch, but his crowning will most likely not occur before next year. Also, his beloved wife, Camilla, has become the Queen Consort.
The Queen's passing means significant changes to the monarchy, especially regarding Queen Consort Camilla.
Whether Camilla Parker Bowles would become Queen Consort or not is a matter that has been debated for a long time. However, it wasn't until earlier this year – on the eve of her Platinum Jubilee, marking 70 years on the throne – that the Queen, for the first time, publicly addressed her daughter-in-law's role in the monarchy.
When then-Prince Charles married Camilla in 2005, she received the title of Duchess of Cornwall. The palace also announced that she would become "Princess Consort" when Charles ascended to the throne.
However, earlier this year, the Queen's announcement marked a shift in the monarchy's approach to Camilla and her official title.
Her Majesty's 'sincere wish' was that Camilla would be known as Queen Consort when Charles was sworn in as the new king.
Even though Camilla's reputation with the public now seems to be improved, the reality is that her entrance into the Royal Family was more than just a tad controversial.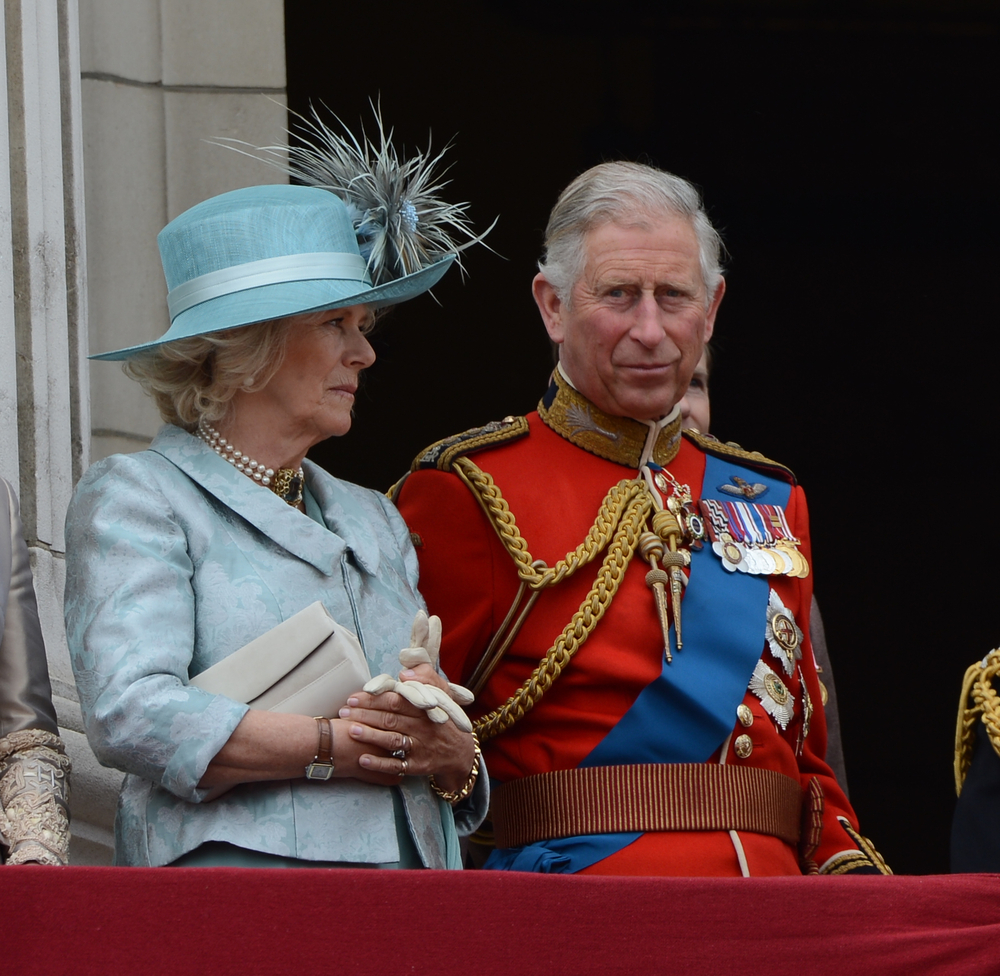 It didn't take long before it was a veritable storm. A few short years after the wedding between Princess Diana and then-Prince Charles, Camilla engaged in an affair with the now-King.
Camilla & Charles – love story, affair
According to reports, Charles and Camilla's love story can be traced back to 1972, when they met at a polo match. In the book" Charles and Camilla Portrait of a Love Affair," author Gyles Brandreth claims that Charles and Camilla were introduced by their mutual friend Lucia Santa Cruz, the daughter of the Chilean ambassador.
The couple also dated for a while, but it stopped when Charles went away to serve in the Royal Navy. When he returned, Camilla was involved and engaged to Andrew Parker Bowles.
Bowles and Camilla married in 1973, but Camilla maintained a close and friendly relationship with Charles. Back then, the King had begun dating 16-year-old Diana Spencer.
When Diana was introduced to the Bowles couple, Camilla thought the young lady was "sweet and cute" and approved of her. At first, Diana and Camilla got along well. But things soon grew uncomfortable.
" I met [Camilla] very early on. I was introduced to the circle, but I was a threat, I was a very young girl, but I was a threat," Diana explained in the book" Diana: In Her Own Words.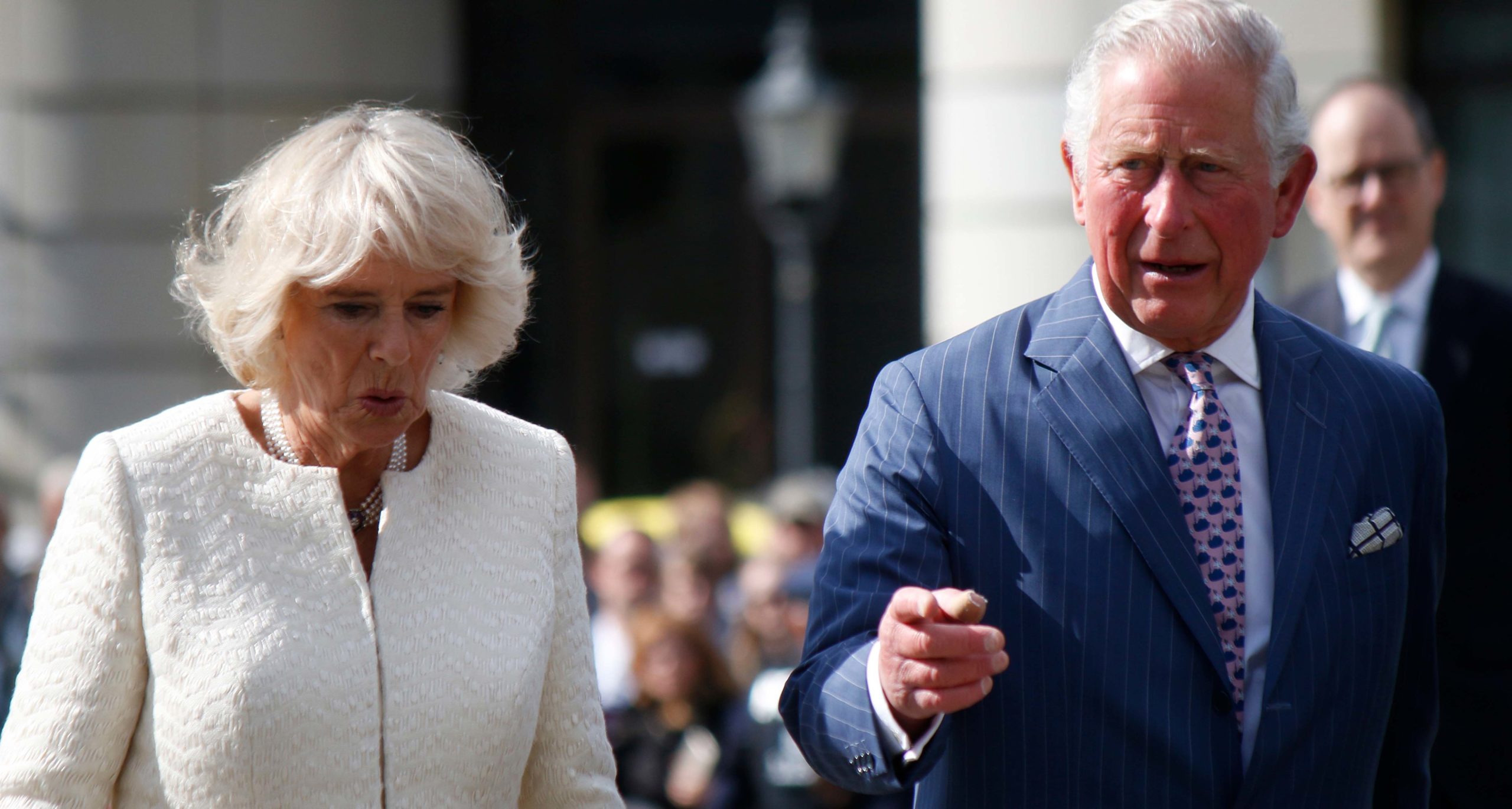 According to Prince Charles' authorized biography, as quoted by Town & Country, Charles and Camilla's affair started in 1986. Charles was still married to Princess Diana then. She found out about it – and confronted Camilla.
King Charles confronted the Queen over Camilla
Things continued as usual, at least from the public's perspective. But it wasn't long before Charles and Diana's fairytale life was over. In 1992, the couple announced their separation, though both continued with their official royal duties. Four years later, in August of 1996, they reached a final agreement for the divorce.
By that stage, things had already reached the ears of the public regarding Charles's relationship with Camilla.
The public had a hard time accepting that Charles and Diana had divorced. Another who reportedly felt the same way as Queen Elizabeth herself. In 2018, investigative author and journalist Tom Bower claimed that, at first, the Queen didn't want any interaction with Camilla.
At the time of Diana's passing, there was an ongoing campaign to "introduce" Charles and Camilla's relationship to the public. However, that was promptly abandoned in the wake of Diana's passing.
At one point, it all became too much for Charles. As per author and journalist Tom Bower, he confronted his mother at Balmoral Castle.
"He asked that she soften her antagonism so he could live openly with Camilla," he said. "His hope was that the Queen, who rarely interfered, would at least not directly forbid it."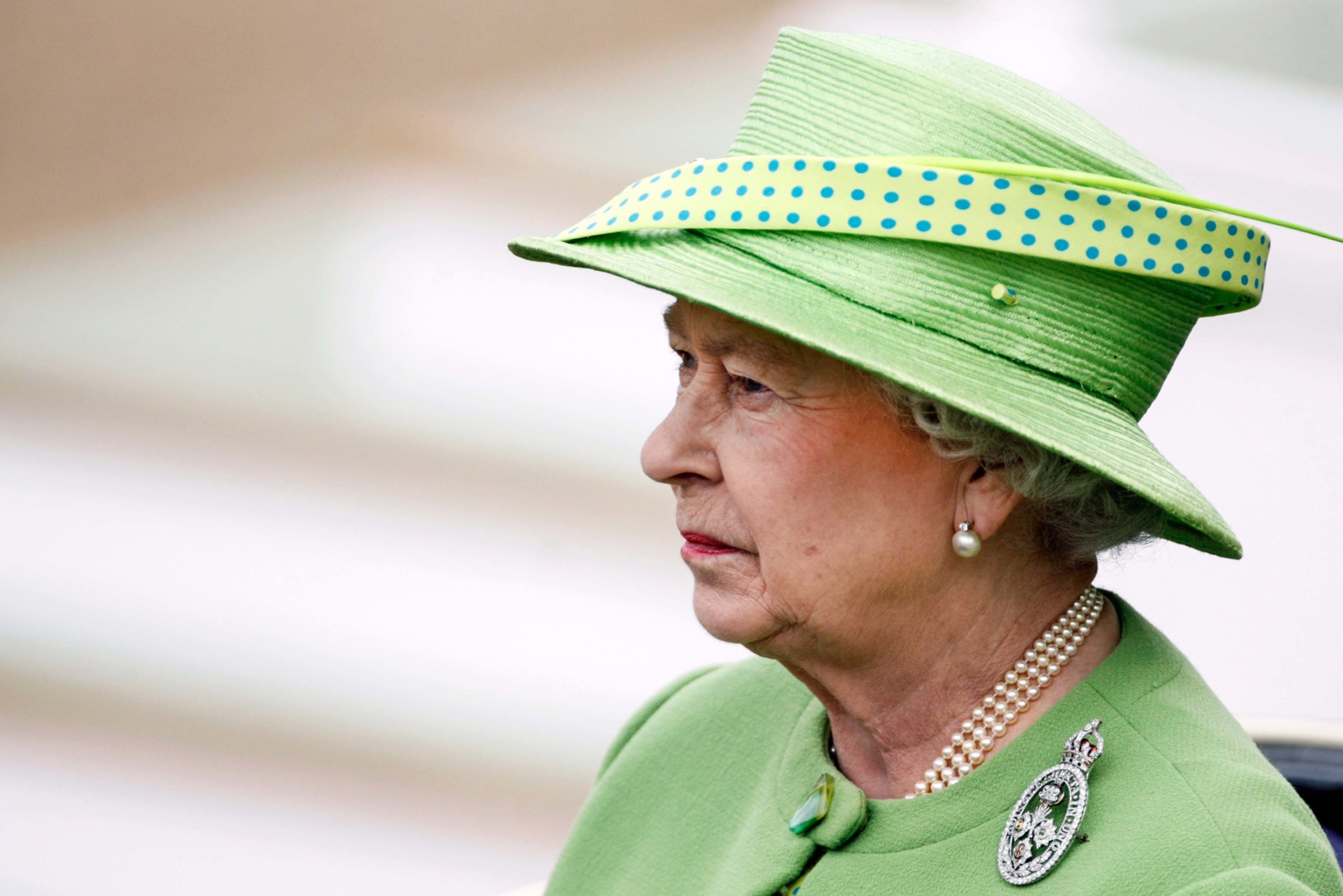 The Queen, however, was of a different mind. She is said to have lashed out at Charles.
Queen Elizabeth's gift to Camilla and then-husband Andrew
Bower continued: "But on that evening she'd had several martinis, and to Charles' surprise, she replied forcefully: she would not condone his adultery, nor forgive Camilla for not leaving Charles alone to allow his marriage to recover. [Queen Elizabeth] vented her anger that he had lied about his relationship with what she called 'that wicked woman,' and added: 'I want nothing to do with her.'"
Even though Camilla and the Queen didn't get a great start to their relationship, it certainly got better over the years.
Before the affair with Charles, Queen Elizabeth liked Camilla and her then-husband Andrew – it appears that she gave them one of the most loving gifts one could have gotten from the monarch.
As we all know, Queen Elizabeth loved her corgi dogs. She had about 30 of them throughout her lifetime, and they were treated like royals themselves.
Writing in Spectator, Andrew Parker Bowles – Camilla's ex-husband – revealed that Queen Elizabeth had gifted the couple with a corgi named Windsor Flame. Later, she gave them another corgi named Danny.
Andrew wrote that Windsor Flame was "wonderful, intelligent and brave," while Danny was the opposite.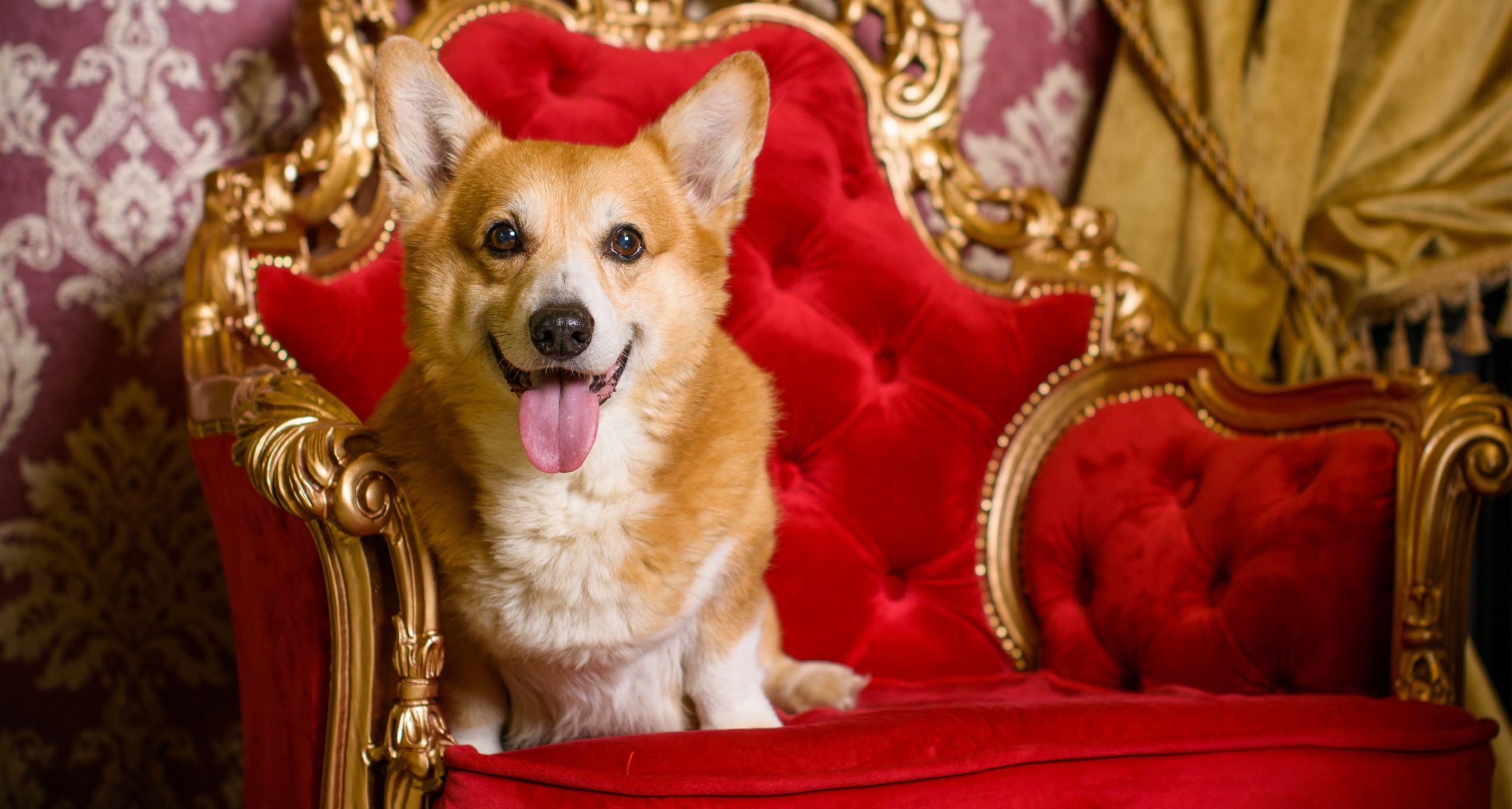 "Danny had none of these qualities. He was short in looks, legs, and temper," Parker Bowles explained.
Getting the corgi back was Queen's "worst aspect" of Camilla's divorce
When Andrew and Camilla split, unfortunately, the dogs had to go. Moreover, in his text, Andrew wrote that the Queen wasn't happy about getting Danny back.
"In 1995, Her Majesty was heard to remark that the worst aspect of the Parker Bowles divorce was that she had got Danny back," he wrote. "After the divorce, he returned to Windsor, where he spent the rest of his life, very happy, in the care of Mrs. Nancy Fenwick, who was unofficially the keeper of the Queen's dogs."
The lives of the members of the Royal Family are slowly returning to normal, as they resume their duties following the Queen's passing. For Camilla and King Charles, that means several new engagements, especially for the King, who unfortunately has to step down from some of his charitable work.
But even though it's King Charles who is taking over as the monarch, it seems like Camilla, the Queen Consort, is also taking on many new responsibilities. At least, that's what royal expert Katie Nicholl claims in her new book.
In her book The New Royals: Queen Elizabeth's Legacy and the Future of the Crown, Nicholl explained that there have been occasions when Camilla has been the one calling the shots and influencing Charles to make big decisions. One such decision was when he fired his closest aide, Michael Fawcett.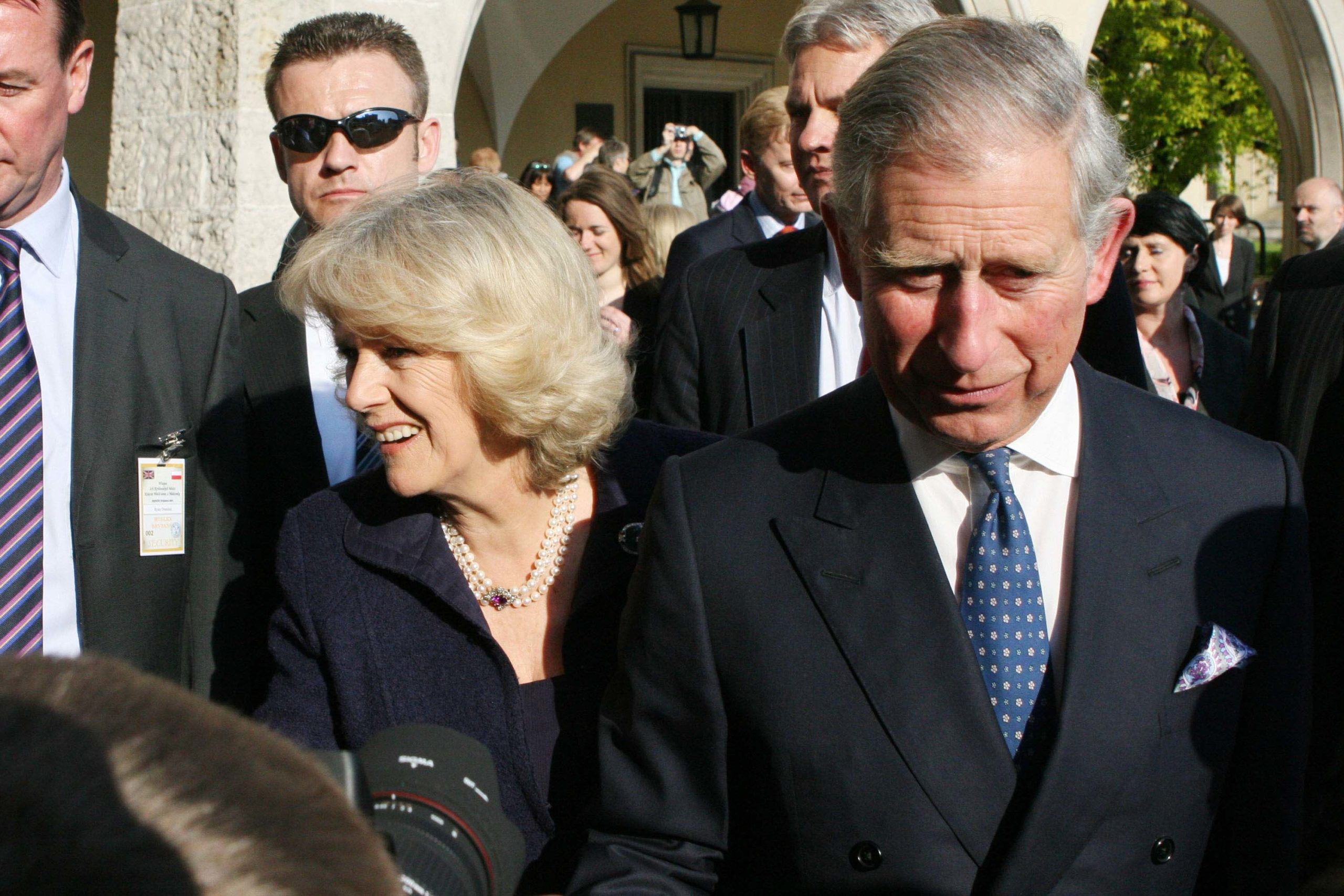 In 2021, he was accused of offering a Saudi tycoon a knighthood in exchange for a $2 million donation to King Charles' fund. After stepping back, Fawcett resigned from his role as the foundation's CEO.
Camilla said to be "calling the shots"
However, a friend, who is not named, told the royal author that it was Camilla's idea. She was said to have told her husband to fire Fawcett.
"[Camilla] said Michael had to go. She essentially ousted him. She was never really a fan of Fawcett, and she could see how damaging this could be to Charles' reign, Katie Nicholl wrote in The New Royals: Queen Elizabeth's Legacy and the Future of the Crown.
Moreover, she's said to have inserted herself at times into the strained relationship between her husband his son, Prince Harry.
Meghan and Harry attended the funeral of Queen Elizabeth, but the broken relationship between the couple and the Royal Family has been in evidence, even in times of mourning.
Weeks before the Queen's passing, Harry and Meghan paid a short visit to England on their way to the Invictus Games. King Charles wanted to meet his son and daughter-in-law to clear the air.
Harry and Meghan wanted a mediator at the meeting to ensure peace. However, their request is said to have left Camilla very upset.
"He actually suggested that they use a mediator to try and sort things out, which had Charles somewhat bemused and Camilla spluttering into her tea," Camilla's friend further told Nicholl.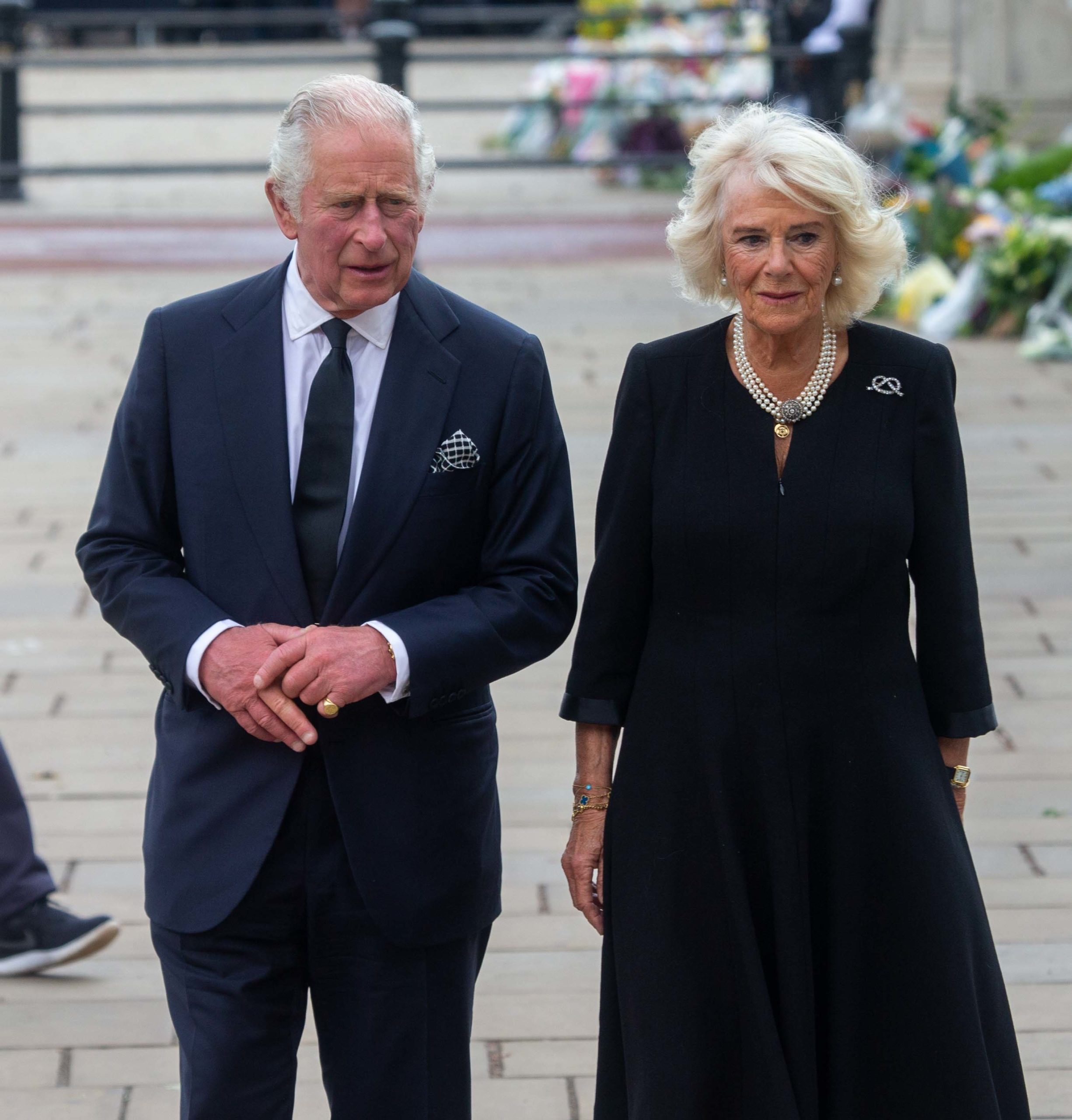 "She told Harry it was ridiculous and that they were a family and would sort it out between themselves."
Queen Consort to break longtime royal tradition?
Despite the Queen's death, the traditions of the royals will continue to live on. Of course, there are many guidelines and rules the family members have to live by – but the traditions might be even more important.
However, it seems like Camilla won't be following all of them, as she is set to break one of the oldest royal traditions.
Queen Elizabeth had what was called "ladies-in-waiting:" They were in charge of supporting the monarch with personal correspondence and organizing the schedule. Moreover, they accompanied the Queen during her scheduled public appearances and, amongst other things, helped gather flowers the public wanted to give to the Queen.
However, Camilla seems to have decided not to use ladies-in-waiting, one of the oldest positions within the royal house.
A source told Daily Mail that the Queen Consort wants to "remodel" the monarchy – instead of ladies-in-waiting keeping her longtime private secretaries.
"When she got married and set up her own office for the first time, she got two brilliant private secretaries, Amanda Macmanus and Joy Camm. But they were very much "two for the price of one," the source explained.
"The Queen Consort will do things a little differently. She currently has two private secretaries who do some of those traditional duties anyway. And she has quite a lot of good and decent friends around her whom she can call on, as and when is necessary, to support her. I suspect she'll dip into her close circle of friends, maybe geographically."
Do you think Camilla will make a good Queen Consort or not?
Please, share this article on Facebook and let us know your opinion!