The attack on Pearl Harbor on December 7, 1941 was one of the most pivotal moments in American history. Famously dubbed "a date which will live in infamy," it marked a dramatic beginning to US involvement in World War II.
In the decades since, survivors of the attack have passed down their first-hand accounts to new generations, keeping the memory of the day alive, especially on memorials and anniversaries.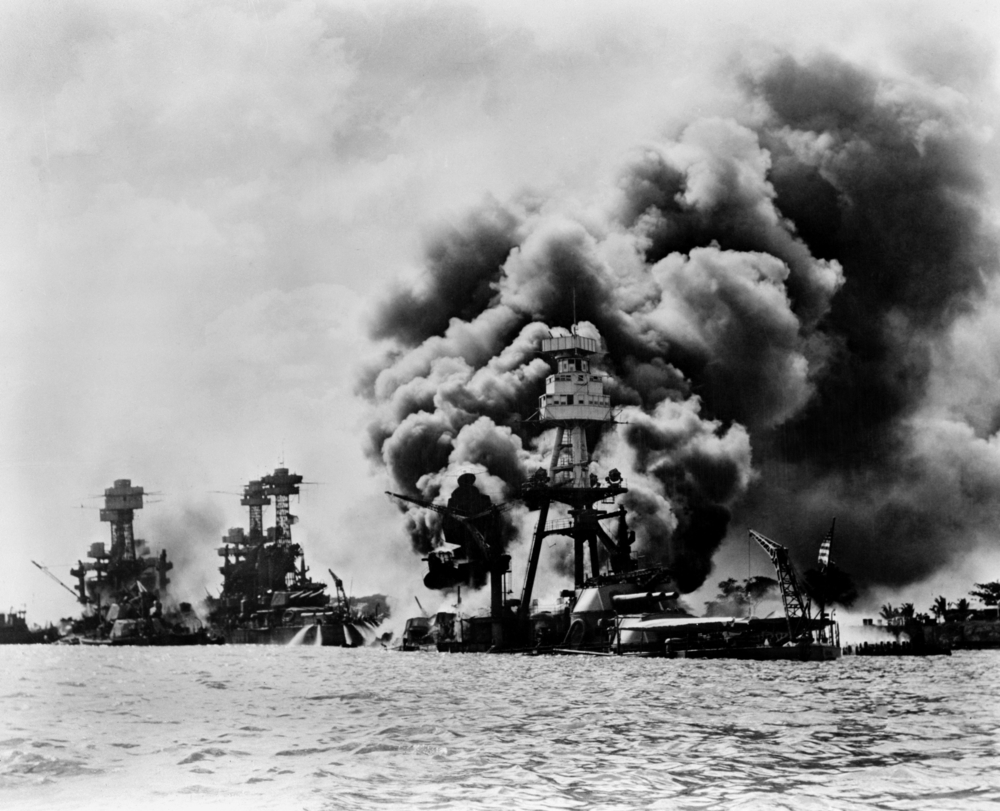 But now, as the 80th anniversary of Pearl Harbor approaches this year, there are few people left who remember that day. Besides the 2,403 Americans killed in action, most survivors have died over the years, and those who remain are around 100 years old.
Sadly, one of the last remaining heroes of Pearl Harbor died recently: 103-year-old Navy veteran Clayton Schenkelberg.
According to the San Diego Union-Tribune, Schenkelberg was believed to be the oldest Pearl Harbor survivor in America before he died on April 14.
He was one of the last people to experience that fateful day firsthand, and he had quite the story to tell. According to the Union-Tribune, he joined the Navy in 1937, and was sent to Pearl Harbor as a torpedoman.
He was just getting off his shift when the attack began, but Schenkelberg stepped up in a huge way, driving a train loaded with underwater missiles away from Japanese airplanes, before joining the attack with a rifle.
"If you asked him about any of it, he would tell you he was just doing what needed to be done," his son Patrick told the Union-Tribune. "He didn't think it was anything special. He had a job to do and he did it."
Schenkelberg continued to serve in the Navy for 20 years after the war ended, before retiring in 1967. He worked as a school custodian, and was an active volunteer at his church.
He was married and had seven children; he also had over 40 grandchildren, great-grandchildren and even great-great-grandchildren. His wife Alithea had previously passed away.
"He was an outstanding gentleman, very humble, and always ready to lend a hand," Stuart Hedley, a 99-year-old fellow Pearl Harbor vet, told the Union-Tribune. "I'm honored to have called him a friend."
Schenkelberg died at a senior care facility in San Diego on April 14.
A memorial service for the vet is scheduled for May 6, at Our Lady of Grace — and the family has asked attendees wear colorful Hawaiian shirts that have become the custom of Pearl Harbor survivors.
There isn't a definitive count of how many Pearl Harbor survivors are left, but even the youngest enlistees of World War II at the time would be approaching their 100th birthday today.
So it's clear that Schenkelberg was among the final survivors. But we're glad that he lived a long life and got to pass on his heroic story to his family.
Share this story to pay tribute to the late Clayton Schenkelberg.