We have to remember how lucky we are to still have veterans of the war with us today, able to share their firsthand accounts so that we can keep the history alive for generations.
But also, as time passes, fewer and fewer of these heroes are left, and most WWII vets alive today are in their 90s and beyond.
Saturday marked a major milestone for one Stockton, California man. Maj. William White is one of the longest-living veterans of World War II and celebrated his 106th birthday with a beautiful parade.
Celebrating a birthday is a special time for anyone but when you are a veteran and surpass the 100 mark it really is a cause for celebration. And the least we can do is pay tribute to these people for their sacrifices and heroism.
Last weekend locals took the opportunity to celebrate Maj. William White, one of the longest-living veterans of World War II, on his 106th birthday.
"I can't think of enough words to express my thanks," said Maj. William White, according to WLWT5.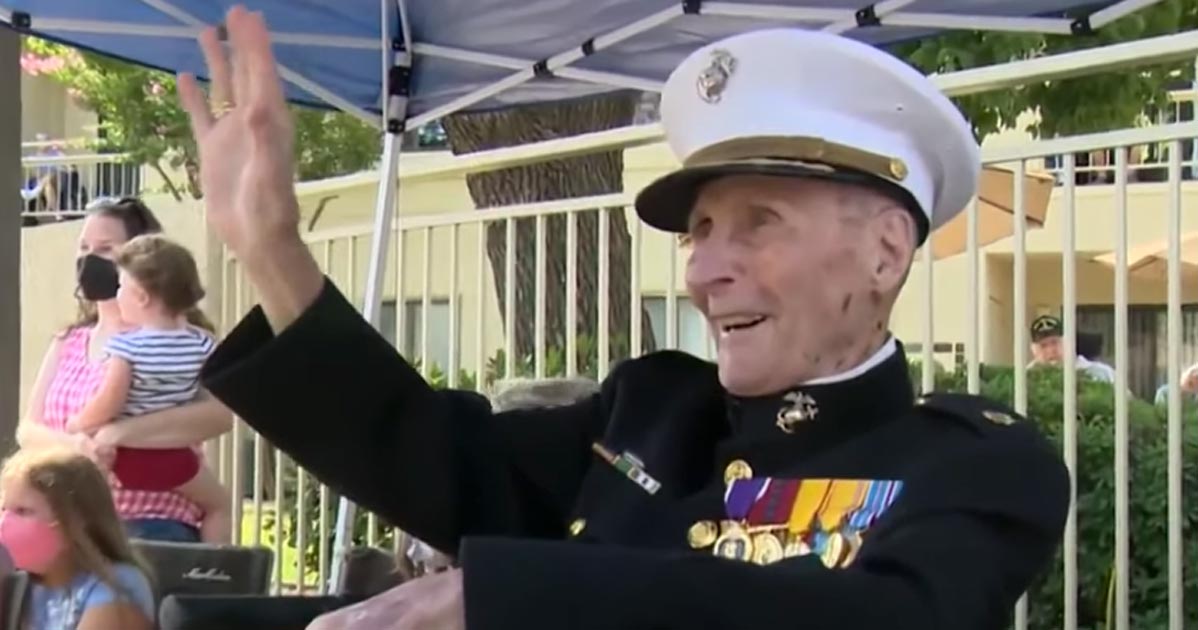 "It is an honor"
He was surrounded by his two daughters and his many grand and great-grandchildren while people from across the city drove by playing music, waving and yelling out their well-wishes during the parade.
Mary Houston, Maj. White's eldest daughter, was overwhelmed with the big celebration for her father.
"It is an honor and we're so thankful to everyone who showed up," said Mary Houston.
One of the three longest-living World War II veterans
As per WLWT5, Miraya Alvarado from the Stockton Marine Corps. Club, was very happy to be able to celebrate the veteran's birthday.
"Maj. White is just what it symbolizes to be a Marine."
"To get to this age and still be recognized is very important."
According to Maj. William White daughters, they have been informed by Veteran Affairs that their father is one of the three longest-living World War II veterans.
Happy Birthday Maj. William White on your 106th birthday.
May God bless and protect you as you have protected this great country of ours. I'm very happy for the beautiful celebration you got, and I hope you had a beautiful day with friends, family, and all the locals celebrating you.
Bless every one of those who risked losing everything to save what they love, and bless the memories of those who gave it all to make it happen.