Donald Trump will leave the White House office on Wednesday with the lowest approval rating of any modern president, polls show.
His approval rating has been in a steady decline since early November but hit a new low following the violence at the U.S. Capitol after which Trump was impeached.
He is accused of encouraging violence with his false claims of election fraud, a move that was backed by 10 members of his own party. Now the Senate will hold a trial on whether to remove him and possibly bar him from future office.
At the time of writing, Trump has an approval rating of just 38 percent, according to statistical analysis site FiveThirtyEight.
If his ratings continue to fall, Trump could leave office as the worst-rated modern-day president since Jimmy Carter.
When Carter left office in 1981, he was the least popular post-war president, ranked by job approval rating while in office with only 34 percent of Americans approving of his work, according to ABC News.
According to another poll carried out by Pew Research 68 percent of the public does not want Trump to remain a major political figure in the future adding his approval rating was just 29 percent according to its research.
"Trump voters, in particular, have grown more critical of their candidate's post-election conduct," according to Pew Research.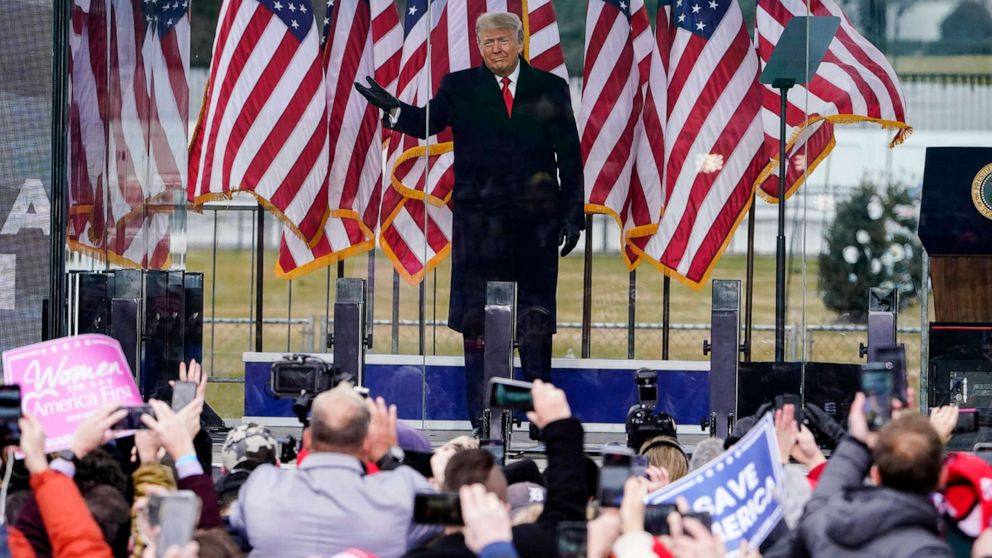 "The share of his supporters who describe his conduct as poor has doubled over the past two months, from 10% to 20%.
"For many, the shocking events of Jan. 6 – when some Trump supporters heeded the president's call to march to the Capitol to protest Congress' acceptance of Biden's victory and then went on a violent rampage throughout the building – have seriously marred Trump's final days as president."
A new poll released by CNN on January 17, says just 34 percent of its respondents approve of Trump's performance as president.
The majority of respondents to CNN's poll (54 percent) also decided in favor of removing Trump from office before January 20 for inciting the deadly riots at the U.S. Capitol on January 6.
Of the attack, 36 percent of those polled called the riots a "crisis for American democracy", while another 39 percent said it was a major problem.
In contrast Pew said 64 percent of its respondents expressed a positive opinion of president-elect Joe Biden's conduct since he won the November election.
"Majorities also approve of Biden's Cabinet selections and how he has explained his plans and policies for the future," the nonpartisan American think tank said.
I hope Trump's impeachment trial doesn't overshadow too much of the good Biden is promising when he officially enters the White House.
Please share.