A man is dead, and his family says the hospital is to blame because they didn't take his complaints seriously.
"I felt like what he was going through was urgent and I thought that's what emergency rooms are for," Sadie Bell told KMOV.
Now Bell wants answers as she mourns the loss of her husband David.
According to a GoFundMe, David received a call in the beginning of January about returning to a position he previously held for 13 years after a two year leave of absence where he pursued other odd jobs, one which was the director of the the Central County Fire and Rescue in St. Peters, Missouri.
During his first week back at work the 39-year-old went to the hospital twice with severe chest pain. Both times he was sent home and instructed to take ibuprofen.
On January 12th, David had difficulty breathing again. A fellow firefighter brought him to the same hospital.
When Sadie learned where her husband had been taken, she expressed her concern to the fireman who brought her husband to get help.
"Every time that we have taken him, all they did was give him Ibuprofen and sent him home, and I'm really thinking they missing something."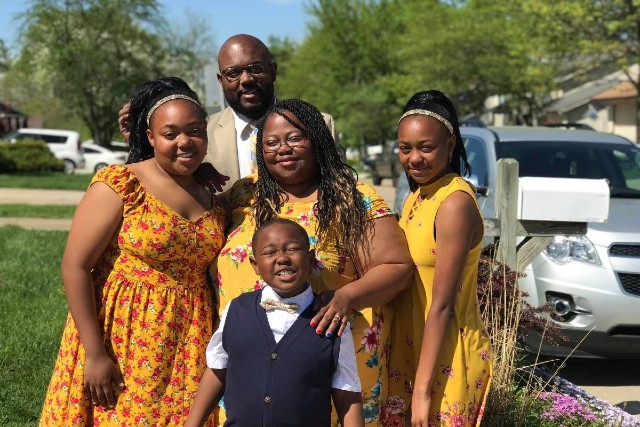 Sadie arrived at the hospital and found David sitting in a wheelchair begging doctors to run tests and admit him, but they refused. She recalled them saying he had already been to the hospital and received a diagnosis.
She had enough.
"We got halfway to the car and he said, 'Oh Sadie.' And I said, 'Baby what's wrong?'" she said.
A good Samaritan administered CPR, but it was too late. David did not survive.
The hospital could not provide any details on David's case, they only expressed their condolences.
Sadly this kind of treatment among Black Americans is not uncommon. Studies and stories like David's have shown there is racism and discrimination in the healthcare system.
Share this on Facebook to remember David and to demand better care.